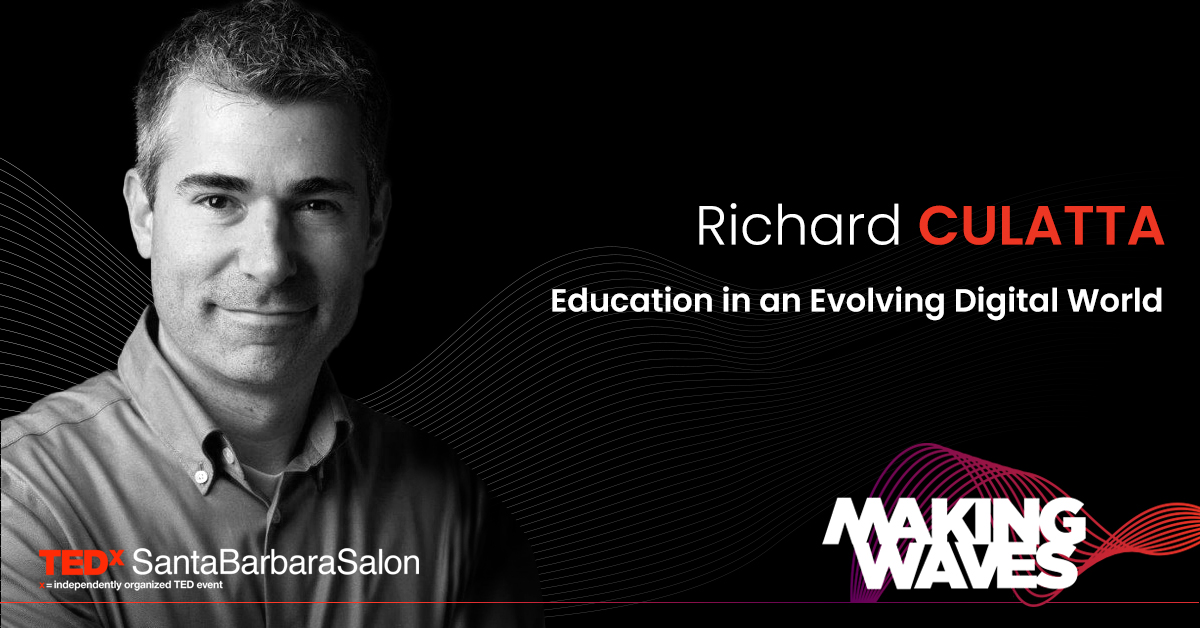 Richard Culatta – Education in an Evolving Digital World
Education in an Evolving Digital World
COVID forced us to make a decade-long leap in infrastructure in our schools in a very short time. But unfortunately, we have not made the equivalent lead in how that technology is used. EdTech expert Richard Culatta argues that technology can be a powerful tool for learning, solving humanity's most challenging problems, and bringing us closer together. He offers a refreshingly positive framework for preparing kids and educators to succeed in a digital world.
Richard Culatta, chief executive officer for the International Society for Technology in Education (ISTE). Culatta brings vast experience in education policy, teacher preparation, educational technology, and innovation to his role with ISTE.
Culatta is a longtime ISTE member and a past recipient of the ISTE Making IT Happen Award.
Before joining ISTE, Culatta served as the chief innovation officer for the state of Rhode Island.
As the director of the U.S. Department of Education's Office of Educational Technology, Culatta focused on efforts to expand connectivity to schools across the country and develop the National Education Technology Plan.
Before his role with the Department of Education, Culatta served as an education policy adviser to U.S. Sen. Patty Murray. Culatta began his career in the classroom as a high school teacher.
He holds a bachelor's degree in Spanish teaching and a master's in educational psychology and technology from Brigham Young University.
---
Aug 17, 2022 04:00 PM in Pacific Time
How do you use emotional awareness to change how healthcare works. Evan brings a career in design thinking to help solve the problem of how all of us interact with the healthcare system.
Aug 31, 2022 04:00 PM in Pacific Time
We now face political polarization, climate catastrophe, and economic destabilization. How do we move through these difficult times with grace and well-being?
Sep 28, 2022 04:00 PM in Pacific Time
In this session, we will explore why thought leadership benefits individuals, teams, and organizations incredibly.