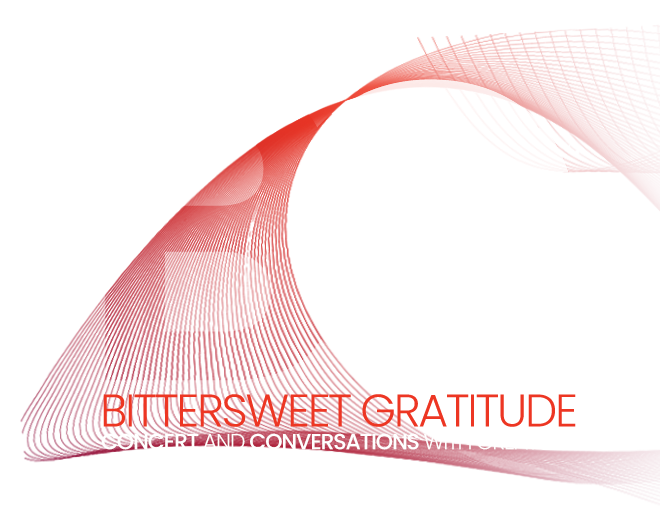 To close out the year and find an appropriate way to celebrate our 10th year of TEDx in Santa Barbara, we asked friends to join us for a 90-minute concert followed by a series of candid conversations.
In talking with Jackson Gilles earlier this year, we thought about what we have to be thankful for, even in these challenging times for so many of our friends and families. He said, "It's really about finding bittersweet gratitude, isn't it?". Indeed, that was the sentiment that gave us the idea to have this consent.
Our talks after each performance focused on the challenges of 2020. We heard from artists who usually perform in front of live audiences, in person. How have they remained creative during these unusual times? Where have they pivoted? What surprised them the most this year? These candid conversations gave us insight into what it's been like for them during this very odd year.
Listen to the full concert below and the individual conversations with Kenny Loggins, Hana Aluna, Jackson Gillies, Zach Gil, Glen Phillips, and John Revelator & Holy Renaissance.
Special thanks to Mike and Jacob at Oniracom, Jackson Gillies, Nicole Wald, and Tracy Wyle for helping to make this concert happen.
Artist Performances and Conversations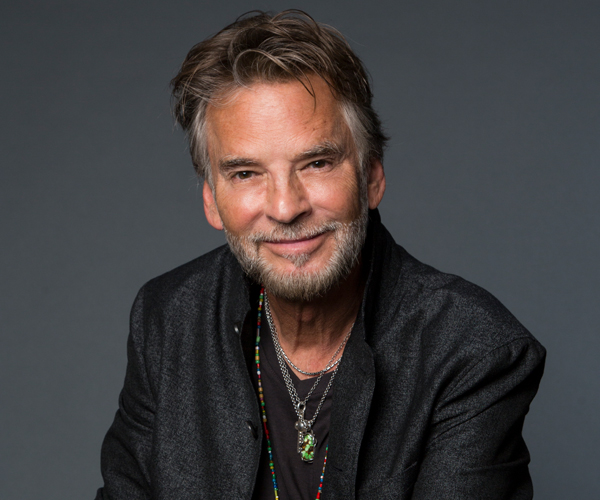 ---
---
Over the last four decades, Santa Barbara resident Kenny Loggins has sold more than 25 million albums worldwide and has won two Grammy Awards. His songs have left his musical imprint on "the soundtrack of our lives," with chart-topping hits including "This Is It," "I'm Alright," "Footloose," "Danger Zone," and so many more. In addition to his string of successful recordings, both solo and as a member of the famed duo Loggins & Messina, Loggins became the first major rock star to dedicate himself to recording music for children and families. His album Return to Pooh Corner remains the best-selling children's album of the last 20 years. Kenny was a recent recipient of the ASCAP Harry Chapin Humanitarian Award and the Guild of Music Supervisor's first-ever Icon Award for his outstanding achievements in film, television, and soundtracks.
Starting with a single donation of toys as the spokesperson for Santa Barbara's Toys for Tots program in 1987, Kenny is recognized as a Unity Shoppe Shining Star for his work in shaping the organization's mission. Kenny regularly lends his musical talent and generous heart to support youth-based programs like Make a Wish, Teddy Bear Cancer Foundation, and Little Kids Rock. In 2016, Kenny was honored with a Humanitarian of the Year Award from Little Kids Rock for his extensive commitment to children's causes and his core belief that "Every child should experience the healing power of music."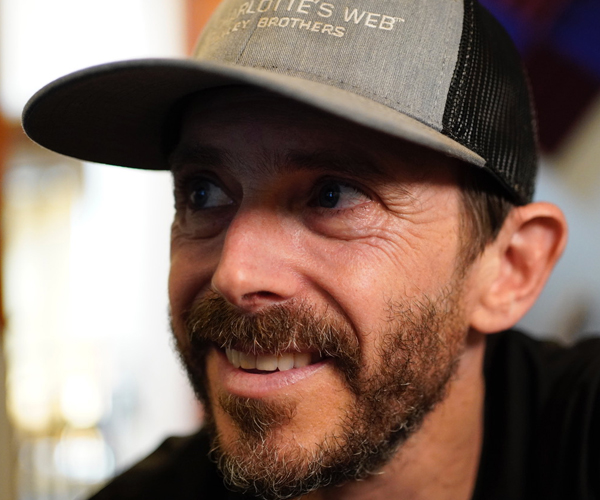 ---
---
Glen Phillips is a founding member of the multiplatinum band Toad the Wet Sprocket, known for the singles "All I Want" and "Walk on the Ocean". He has released several solo and collaborative projects and continues to tour solo and with Toad. He has spent 2020 live-streaming from his home in Santa Barbara, raising over $100,000 for various charities.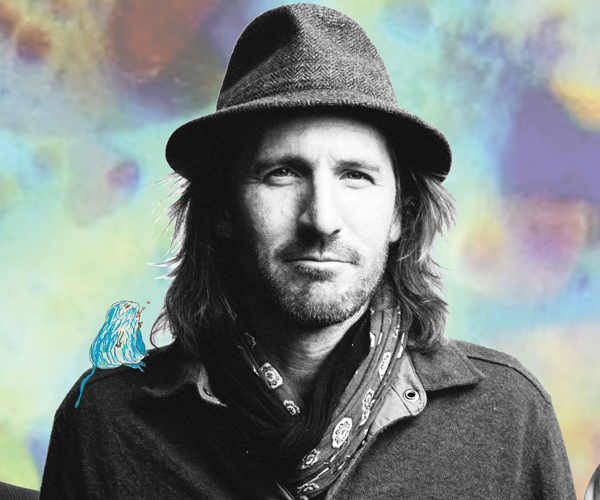 ---
---
Zach Gill is a multi-instrumentalist, singer/songwriter most know for his work with ALO and
Jack Johnson
. He's performed for presidents, alongside rock stars, on television, and in historic venues throughout the world.  Zach values family, friendship and creativity. He enjoys rollerblading, working with clay, and studying comparative mythology. Some might consider him an interpretive dancer/ amateur prop comic. He's a Taurus. He holds a Bachelor of Arts in History from the University of CA at Santa Barbara. In the early 2000's, he worked as a musical theater and modern dance accompanist. Once in the summer of 1996, while living in Augusta, GA, he received a blessing from The Godfather of Soul. Zach grew up in Saratoga, CA, born May 18th, 1975 to Chuck and Karen Gill, and currently lives with his wife, two daughters and a couple of dogs in Santa Barbara, CA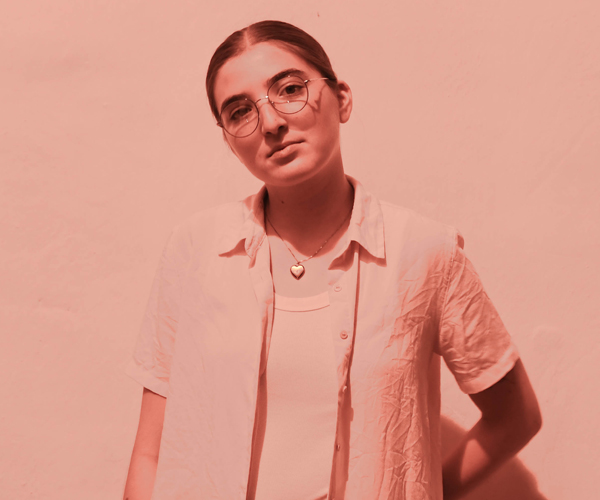 ---
---
Hana Aluna started writing music at nine years old when her dad dropped a guitar in her lap. By the time she was 18, she had written a new song every day and recorded them in her bedroom. Struggling with stage fright, she only started performing in the spring of 2017 when she joined a folk duo named Olivia & Aluna. After the duo split up, she decided to face her fear and start performing as a solo artist. She has performed alongside Kenny Loggins, Jack Johnson, and David Crosby at the Jack Johnson & Friends benefit concert and had the privilege of opening for Ingrid Michaelson and Jon McLaughlin at the 2015 Kids Helping Kids concert. Her musical influences are Emily King, Joni Mitchell, Norah Jones, Hiatus Kaiyote, Maggie Rogers, and Lauryn Hill.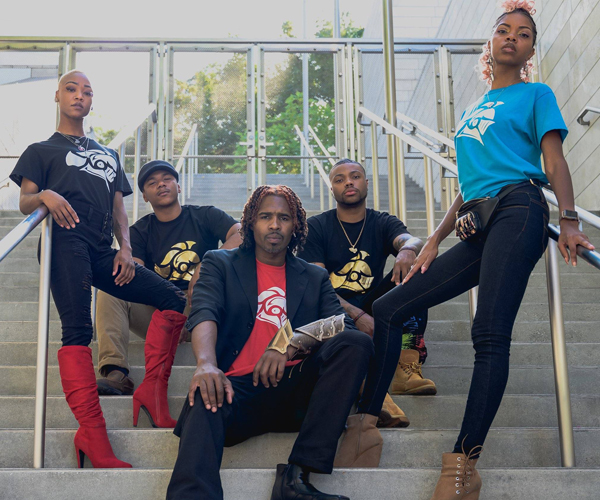 John 'Revelator' and Holy Renaissance
---
---
Poet, Pastor, inspirational speaker John "Revelator" Irving is the proud founder of the Holy Renaissance (HR), a creative arts movement powered by three engines; HR Church, HR Center of the arts, and HR Entertainment Company. Led by John Revelator, the liberator K.N.I.G.H.T.s of The Holy Renaissance use creativity to educate, enlighten and entertain the world.  John and his troupe opened each session of TEDxSantaBarbara in 2019 - you can watch their performances
here
.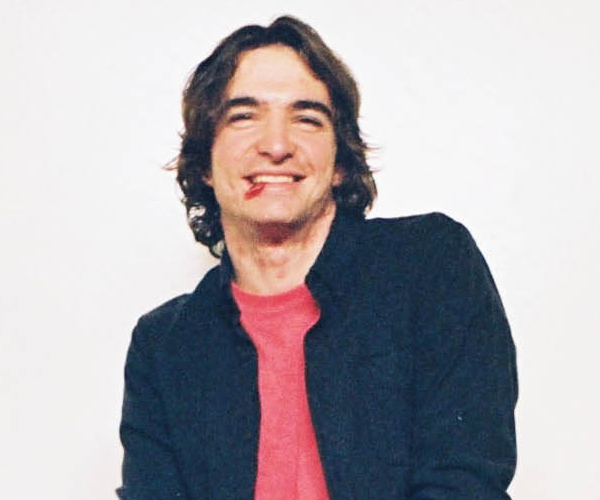 ---
---
Jackson Gillies is a 21-year-old singer/songwriter/musician residing in Santa Barbara, California. Jackson's short five years of playing music include highlights like placing in the top 60 on American Idol, (of which the
Facebook audition
has over 26 million views,  He presented the first-ever
TEDx Talk
about HS (Hidradenitis Suppurativa) in 2017.  And won the title of Teen Star USA in 2016, and independently co-producing/writing two singles that were received with wonderful acclaim. Jackson attended the Institute of Contemporary Music Performance in London and produces music for local musicians/singer-songwriters. His latest single, "
I Could've Loved You,
" debuted on Dec 11.