Tickets for The New Vic are SOLD OUT.
Don't worry, there are still THREE WAYS to experience
TEDx Santa Barbara on August 20, 2016.
1
TEDx ACTIVE
@ Impact Hub
What is a TEDx ACTIVE event?
If you would like a less formal atmosphere to enjoy TEDx, you can watch event at the innovative new co-working space and TEDx partner, Impact Hub, at 1117 State Street. Several conference rooms will be showing the talks from the New Vic Theater, including a large open area showing the talks on a bigger screen.
What's different about ACTIVE viewing is that you can freely use devices, get up and wander and have more freedom to move around. There's blazing fast WiFI so you'll be able to work, if you must. We'll have room for 100.
BUY Tickets for TEDxACTIVE
2
TEDx Santa Barbara
Simulcast

The TEDxSantaBarbara event is being simulcast live, courtesy of our partner, Citrix GoToWebinar. We thank them for their generous support in helping us with our ideas worth spreading.
How to watch
You can watch TEDxSantaBarbara as a lifestream webinar starting at 9 am on August 20th.
Register for the free Simulcast
3
Become a patron and join the Friends of TEDx
The Friends of TEDx program is designed to provide a way for people and organizations to support the mission anonymously. All contributions are tax-deductable and include 2 tickets to the New Vic Theater and 2 tickets to the VIP Speakers' Party on the night preceding the event.
Download the Friends of TEDx Brochure
Adam Cobb
8 Days A Week…Live By Design, Not By Default
Adam Cobb studies movement patterns to create a champion mindset – to maximize each moment to create more time and freedom to do the things that energize you. He shares how living by design, versus default, can add an hour a day to your life and help you reclaim the person you are meant to be. Pointing out that average is an accident, and that excellence isn't easy, Adam challenges the status quo to show you how to start living 8 Days A Week.
Adam has lived a life of both adventures and challenges. He pushed through his undergrad years with a B- average. His only three successes out of thirty-three academic classes were in psychology, health and wellbeing, and nutrition. He dropped out of a coveted Master of International Business program at Bond University in Australia when he realized he no longer wanted to function in the traditional business world. Instead, he looked for a new normal and began crafting his non-traditional approach to physical, mental, and spiritual wellbeing that focuses on mind-body connectivity.
Currently, Adam is working to change the landscape of what health and fitness looks like. With mentoring from experts in fields of nutrition, movement, and meditation, he blends these diverse disciplines into a new awareness of wellness. Adam's clients include NBA athletes, award-winning actors, and high-performance professionals from around the globe who need to maximize their time and energy. His philosophy – "move well, eat well, think well" – enables people to create time and freedom to pursue both professional and leisure activities. His life's mission is to help you do the same.
Meet the Speakers
[Turn your phone sideways to view the Speakers' bios.]
Adam Cobb
8 Days A Week…Live By Design, Not By Default
Antonio Medrano
The Clarity of Disruption
Antonio Medrano and his a cappella group Airplay love to blend their voices in song, but his past has also included moments of discord. This talk goes through his journey of realizing that disruptive choices have been necessary to gain the clarity of what produces inner harmony and fulfillment.
Antonio Medrano was born in Guatemala, grew up in Northern California, and has lived in Santa Barbara since 2003. From an early age, he has shown equal passion for both science and music, spending hours at a young age analyzing paper maps to figure out the best biking routes in his hometown, as well as singing in choirs and forming his own extramural a cappella group. This group, called Denim, has performed over 100 shows all around Northern California, and recorded two albums, the second of which won the national Contemporary A Cappella Award for best High School Album in the nation.
Antonio studied Engineering at Harvey Mudd College, earned a Masters degree in Multimedia Engineering in the multi-disciplinary Media Arts and Technology Program at the University of California Santa Barbara (UCSB), followed by a PhD in Computational Geography, also at UCSB. His PhD research was in collaboration with Argonne National Laboratory, using high-performance computing to identify quality corridors for the location of new electrical transmission lines, and resulted in five publications in peer reviewed journals. While in grad school, he also toured the nation and three continents as the bass singer for the professional a cappella group, The House Jacks, from 2006 to 2010.
In the past year, Antonio served as a visiting professor of Geography at the Universitat Jaume I in Castellón, Spain and, with the support of a National Science Foundation Small Business Innovation Research grant, co-founded Arogi, a software startup specializing in artificial intelligence on geographic information. He also leads two a cappella groups, Airplay and Keep Me Posted, and actively sings as a member of the UCSB Chamber Choir.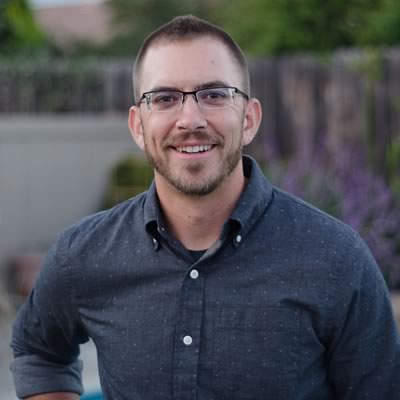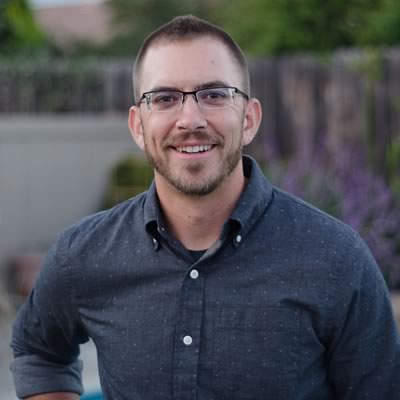 Antonio Medrano
The Clarity of Disruption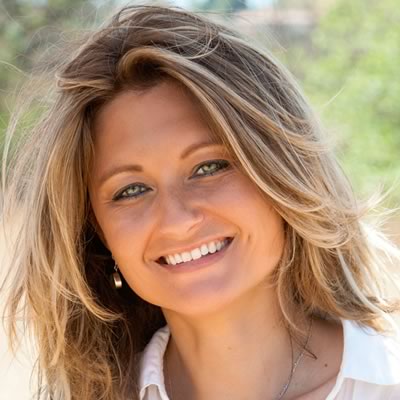 Brandy Gillmore
Could This Be The Missing Link to Your Health?
What if we all have the ability to heal ourselves and don't even know it? In this mind-expanding talk, Brandy Gillmore discusses the discoveries she was able to make in her own life, and shares how these incredible breakthroughs appear as though they could be a missing link to total health.
After making her own miraculous recovery and leaving her wheelchair behind, Brandy Gillmore has continued to turn heads by sharing her revolutionary discoveries that changed it all. She is known for showing people how to make incredible changes to their health in record-breaking time using the power of their own mind.
Today she coaches celebrities, entrepreneurs, CEOs, and other individuals worldwide on her process of "Harnessing Your Inner Power." She has been featured on stages across the U.S. and in Canada and is known for leaving audiences awestruck by demonstrating live results, showing people how to release chronic pain in minutes using only their mind. Her work is frequently described as "miraculous and mind-expanding" as she shows people how to truly understand and harness the power of their own minds.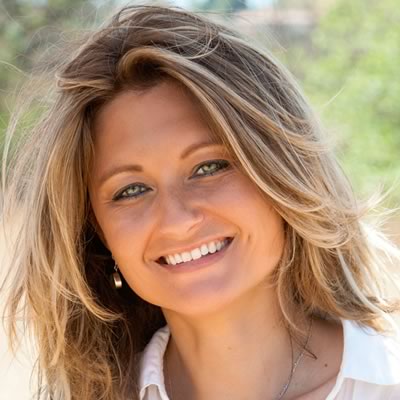 Brandy Gillmore
Could This Be The Missing Link to Your Health?
Carrie Hammer
The Business of Beauty is Very Ugly
Fashion designer Carrie Hammer was shocked to discover the techniques the fashion and beauty industries employ to sell products. She fills us in on the real harm that these do to our psyches and proposes some smart solutions.
Carrie Hammer started her career as an advertising sales executive and often heard that she should "dress for the job she wanted not the job she had." This was tough advice to follow as she found a limited selection of fashionable, professional women's clothing with a contemporary fit. As a solution, she felt she had no choice but to start a line to cater to the underserved professional woman. CARRIE HAMMER launched in 2012 in New York City to critical acclaim to deliver stylish professional wear to women.
Hammer's passion extends beyond fashion to empowering women inside and outside of the workplace. This was exemplified in her debut fashion show during New York's Fashion Week in February, 2014 where she featured "Role Models Not Runway Models," and included the first ever model in a wheelchair on the runway. Hammer and her clothing line have been featured on CNBC, Fox Business News, Forbes, Good Morning America, Elle, Marie Claire, and Cosmopolitan, to name a few.
Hammer studied Economics and Women's Studies at UCLA and Fashion Business and Marketing at the Parsons Paris School of Art and Design.  She is a graduate and recipient of the inaugural Tory Burch Goldman Sachs 10,000 Small Businesses program and also holds a certificate in Fashion Law from the Fashion Law Institute at Fordham Law School.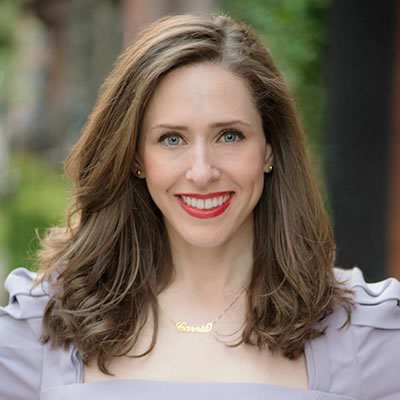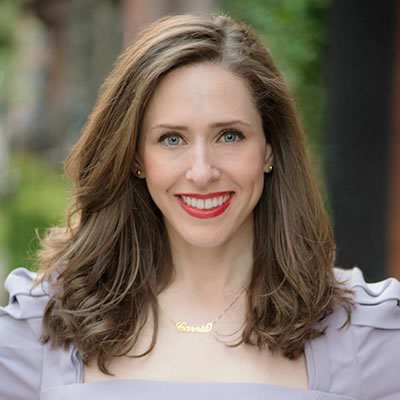 Carrie Hammer
The Business of Beauty is Very Ugly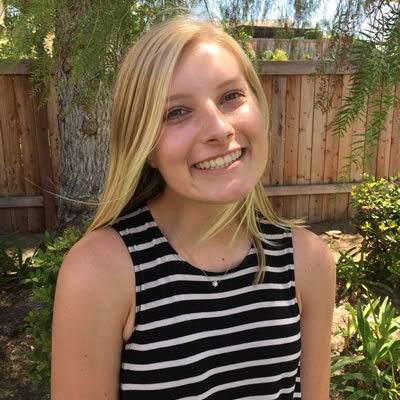 Chloe Howard
Stand Beautiful
Bullying is an epidemic. Chloe asks the question, "Can someone truly accept the differences in another, without first accepting the differences in themselves?" When we love and accept ourselves, we are less likely to bully others. What would this mean for the bullied, the bullies, and our world?
Chloe Howard is on a mission to empower people of all ages to embrace their uniqueness and boldly face their beautiful selves.  Born with a foot deformity, Chloe had five major operations by the time she was 14.  She endured casting, braces, orthotics and years of physical therapy so she could participate like a typical child. She struggled with depression and shame and spent months questioning her self worth. Out of that pain, Chloe finally realized her worth comes from within.
Today, Chloe is the voice of Standbeautiful.me, an anti-bullying movement promoting the acceptance of self and others.  Chloe believes that when we love and accept ourselves we are less likely to inflict pain and shame on others.
When she is not busy advocating for tolerance and self-love, Chloe is happy being 16.  She enjoys school, hanging out with friends, playing board games with her family, and is learning how to drive.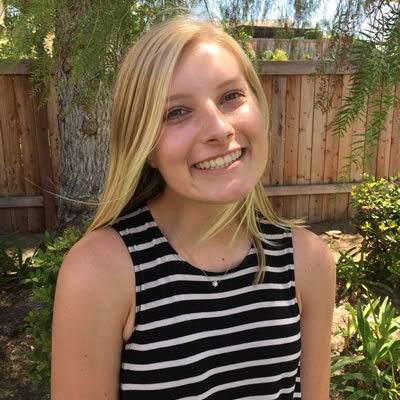 Chloe Howard
Stand Beautiful
Dan Caldwell
Power Through Insecurities
Dan Caldwell helped build the emerging billion dollar industry of mixed martial arts with his TapouT brand. But secretly, insecurities nearly cost him everything. He shares his firsthand experience to reveal how you can tap into your own true power.
Dan Caldwell is the co-founder of TapouT, started in 1997 by him and a partner. He's been featured on CNN, FOX Business, Bloomberg News, a CNBC Business Special, a Tony Robbins Infomercial, Forbes Magazine, and The Wall Street Journal. Caldwell has been acting and producing movies, including the TapouT Reality Show and The Lionsgate Movie, Warrior, and hosts his own TapouT Radio show on SiriusXM.
He owns and operates several businesses, including a private investment group. A Southern California native, and proud father of 4, Caldwell now speaks to thousands every year around the world, inspiring others with his amazing story.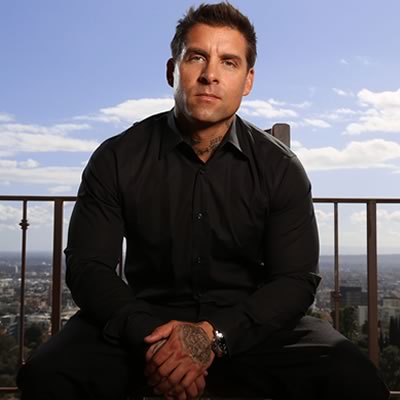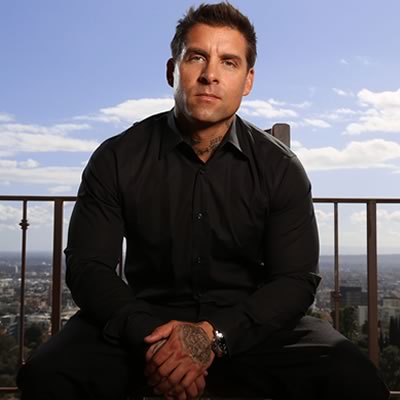 Dan Caldwell
Power Through Insecurities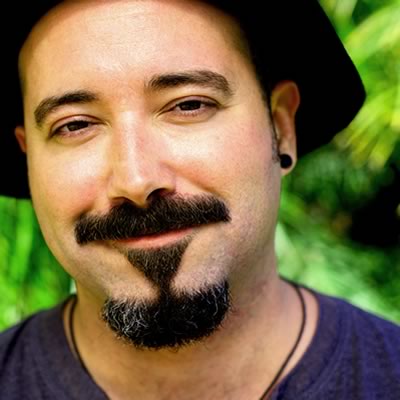 Dan Perea
The Privilege of Self-Actualization
Through story, spoken word, and musical performance, Dan Perea explores paths to becoming the fully realized version of yourself: your passions evident, your talents honed, and the ability to possess a fulfillment that exists within, regardless of what's going on "outside".
Dan Perea is a singer/songwriter, multi-instrumentalist, producer, and software engineer in Santa Barbara, CA. He has toured the country as a traveling musician, performed as a solo artist and in various local groups, all while writing and producing songs in a wide range styles including: soul, folk, reggae, funk, electronic, and spoken word. Having grown up bicoastal, he spent most of his young life living on the east coast in New Jersey.
Dan became passionate about both music and engineering at a young age and began designing and developing websites professionally at the age of 14. Musically, he started as a drummer, and then moved on to singing and songwriting, learning guitar, bass, and piano along the way. Dan spent five years after high school writing music and touring the country with a traveling band singing and playing bass. He finally fulfilled a dream by moving to Santa Barbara in 2008, where he attended UCSB and earned a degree in Communication and Marketing. He also received the Technology Entrepreneurship Certificate from the School of Engineering at UCSB and was awarded the "Young Innovator Scholarship" for his prowess in innovation.
Still a Santa Barbara resident, Dan is currently writing, producing, and performing his music under his own name. Additionally, his interest in metaphysics and futurism has inspired the electronic project, The Great Filter, which touches on a variety of genres from ambient to EDM. In his professional life as a software engineer and UX designer, he has helped grow the wellness company BioIQ by contributing to the design and development of their online platforms. Additionally, he cofounded and created the website GratefulForBlank.com, which aims to inspire positivity and happiness through gratitude. Up-to-date information about Dan's projects, as well as upcoming gigs can be found on his website, http://DanPerea.com.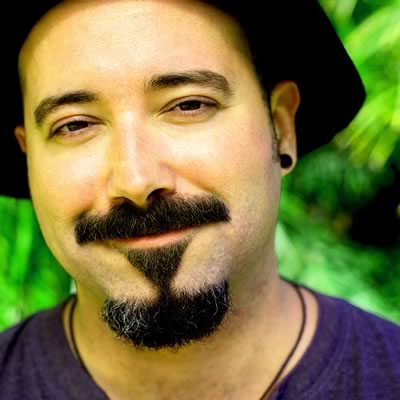 Dan Perea
The Privilege of Self-Actualization
David Nour
Relationship Economics – the Art & Science of Relationships
Your personal and professional success depends on the diversity and quality of your relationships. Yet most of us don't spend enough time building and nurturing the key relationships we need to achieve success. That's where Relationship Economics® comes into play. This session isn't about networking; it's about learning how to invest in people for an extraordinary return.
David Nour has spent the past two decades being a student of business relationships. In the process, he has developed Relationship Economics® – the art and science of becoming more intentional and strategic in the relationships one chooses to invest in. In a global economy that is becoming increasingly disconnected, The Nour Group, Inc. has worked with clients such as Hilton, ThyssenKrupp, Disney, KPMG, and over 100 other marquee organizations in driving profitable growth through unique return on their strategic relationships.
Nour has pioneered the phenomenon that relationships are the greatest off balance sheet asset any organizations possess, large and small, public and private. He is the author of ten books translated into eight languages, including the best selling Relationship Economics – Revised (Wiley), ConnectAbility (McGraw-Hill), The Entrepreneur's Guide to Raising Capital (Praeger), Return on Impact (ASAE), and the forthcoming CO-CREATE: (St. Martin's Press), an essential guide showing C-level leaders how to optimize relationships, create market gravity, and greatly increase revenue. Learn more at www.NourGroup.com.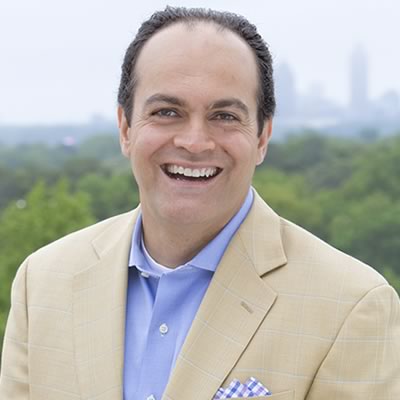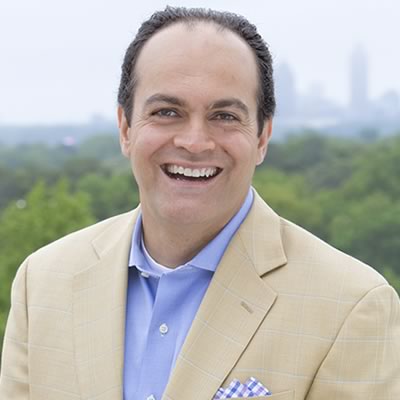 David Nour
Relationship Economics – the Art & Science of Relationships
Joan Rosenberg
Emotional Mastery: The Gifted Wisdom of Unpleasant Feelings
What often blocks people from feeling capable in life and from having greater success with finances, health or relationships is how they handle unpleasant feelings. Psychologist Joan Rosenberg unveils the innovative strategy and surprising keys for experiencing the challenging emotions that lie at the heart of confidence, emotional strength and resilience.
Best-selling author, consultant, media host, and master clinician, Dr. Joan Rosenberg is a cutting-edge psychologist who is known as an innovative thinker, and acclaimed speaker and trainer. As a member of the Association of Transformational Leaders, she has been recognized for her thought leadership and influence in personal development.
She hosts The MindStream Podcast, an impactful, practical, and thought-provoking iTunes podcast. She is the author of the #1 Amazon bestseller, Ease Your Anxiety: How to Gain Confidence, Emotional Strength and Inner Peace, and of the forthcoming book, 90 Seconds to a Life You Love. She has penned several articles for professional and trade journals as well as been a popular blogger and the co-author of Mean Girls, Meaner Women.
Dr. Rosenberg has been featured in the critically acclaimed documentaries "I Am", "Pursuing Happiness", and "The Hidden Epidemic" with Dr. Daniel Amen. She's been seen on CNN's American Morning, the OWN network, and PBS, as well as appearances and radio interviews in all of the major metropolitan media markets. A California-licensed psychologist, Dr. Rosenberg speaks on how to build confidence, high self-esteem, core emotional strength, and resilience; achieving emotional, conversational, and relational mastery; integrating neuroscience, psychotherapy, and supervision; and suicide prevention. An Air Force veteran, she is a professor of graduate psychology at Pepperdine University. To learn more about Joan please visit drjoanrosenberg.com.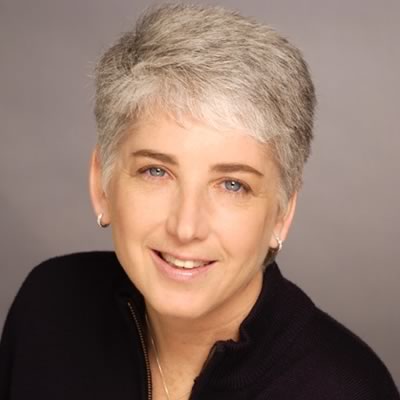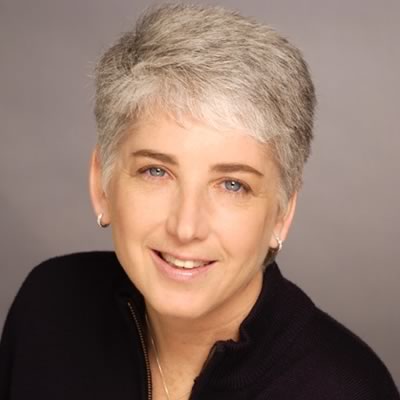 Joan Rosenberg
Emotional Mastery: The Gifted Wisdom of Unpleasant Feelings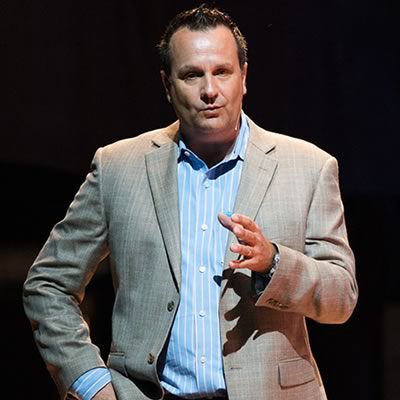 Scott Mann
Rooftop Leadership
Trust is eroding all around us everyday. Conflict and skepticism fill the void.
Scott Mann is a former Army Special Forces officer who spent 23 years deployed to some of the most challenging and violent places on the planet. He is a master at building relationships in high-stakes, competitive environments. As a Green Beret in the United States Army, he forged bonds and solved problems using values that moved people around the world to stand up for themselves. His secret? He was able to restore trust and create human connections in places where that didn't seem possible. He is now bringing those same principles to corporate boardrooms and conference rooms—where trusted leadership is more valuable—and more vulnerable—than ever.
Scott is a regular contributor to CNN, Fox News, Wall Street Journal Radio, and NPR. His unconventional leadership work has been featured on Business Insider and Fox and Friends.
Today he is a leadership speaker and trainer. He is also the author of the #1 international best-selling book Game Changers. Scott remains on a mission to teach organizations the same "game-changing" leadership strategies he learned in combat.
To learn more, visit MannUp.com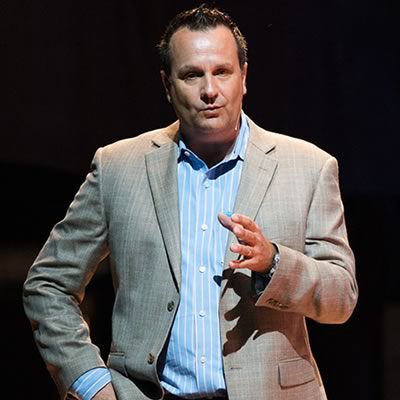 Scott Mann
Rooftop Leadership
Seth Streeter
The Untethered Life: Wealth Redefined
Seth Streeter takes an introspective approach to help you assess and transform your true wealth.
Seth Streeter is CEO and co-founder of Mission Wealth, a leading wealth management company that specializes in comprehensive financial planning and investment advisory services for high-net-worth clients across the country. Seth has a Masters of Science in Financial Planning, the Certified Financial Planner™ (CFP®), Certified Estate Advisor (CEA®), and Certified Divorce Financial Analyst (CDFA™) designations, and over 24 years of experience in the financial industry. He completed his undergraduate studies at the University of California, Santa Barbara, where he graduated with honors. Seth has been featured in many national publications including The Wall Street Journal, Forbes, Money Magazine, and Investment News. In 2008 he was ranked by Worth magazine as one of the nation's top wealth managers.
A thought-leader in the area of conscious financial planning, Seth helps people reframe their perspective of wealth beyond just the financial so that they can enjoy more balanced, impactful, and fulfilling lives. Seth was recognized by Real Leaders magazine in 2015 as one of the Top 100 visionary leaders who strive to create a better world, due to his work in conscious finance.
Seth was the 2014-2015 Global Chair of YPO's Financial Services Network, which has over 2,000 CEO members. He is active with Social Venture Partners, where he served as the founding Chief Energy Officer and as a judge for the successful non-profit venture-competition, Fast Pitch SB. He serves on the Advisory Council for the Land Trust for Santa Barbara County and is an Advisory Member for the Music Academy of the West.
Seth resides in Santa Barbara with his two children. He remains active with fitness, volunteer, and personal growth activities. He enjoys travel, chocolate chip cookies, connecting with fascinating people, and playing with his kids and friends.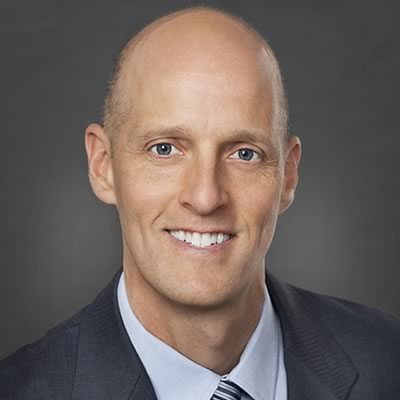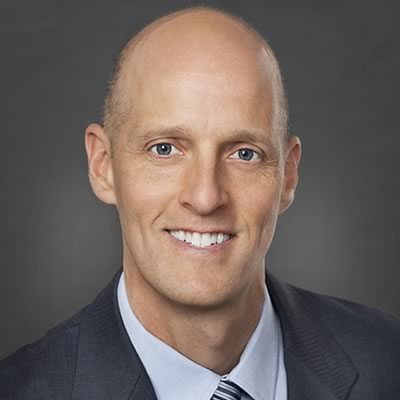 Seth Streeter
The Untethered Life: Wealth Redefined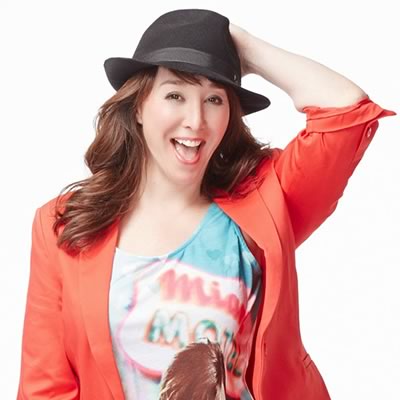 Shelli Rae Varela
Hacking Possibility
Shelli Varela is a trailblazer and pioneer in the hyper-competitive world of firefighting.
For over two decades, Shelli Varela has been blazing trails both literally and figuratively. Hired in 1994 as the first female firefighter in Canada's 6th largest city, she went on to earn the coveted "Firefighter of the Year Award" twice and is a former traveling member of "Firefighters Without Borders" where she and her team were deployed to Honduras.
Shelli authored a children's book called "Peanut Meets the Pigtailed Firefighter" and is the creator of the Mindset Mastery program, in which she dedicates herself to showing others how they, too, can hack possibility, reach their full potential, and live a life of purpose and impact.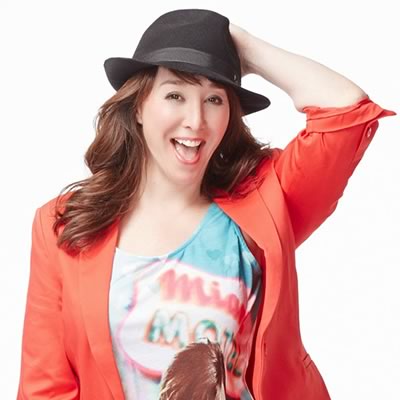 Shelli Rae Varela
Hacking Possibility
Tim Bauer
Becoming Failworthy
The world is starting to warm up to failure as a teacher (but still only the kind of teachers we are ashamed of). What would happen if we let failure out of the classroom and invited it into the board room and the bedroom? "Tinier Tim" Bauer shares how learning to live worthy of failure helped him transform his life.
"Tinier Tim" Bauer is less than half the man he used to be. After spending 31 years struggling with morbid obesity, he transformed his life, losing more than 225 pounds in just over 1 year through diet and exercise and now helps other obese individuals do the same. Tim's approach to overcoming obesity is to focus on one step at a time, reminding his clients that he didn't lose 225 pounds, he lost one pound 225 times.
His greatest accomplishment is that his daughters are now able to sit in his lap without his belly getting in the way and wrap their arms completely around him.
Tim's blog, TinierTim.com, his personal weight loss story, and his approach to fitness and life have appeared in many publications, including the Wall Street Journal, and on the inaugural episode of TLC's hit series Skin Tight.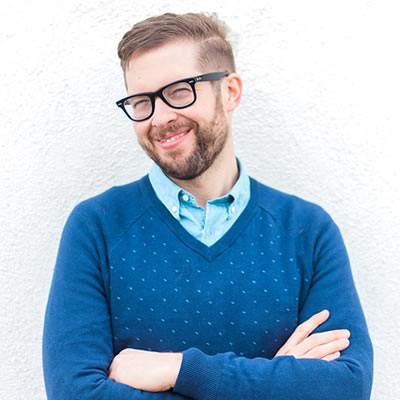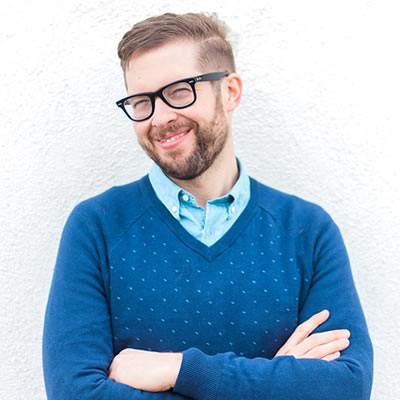 Tim Bauer
Becoming Failworthy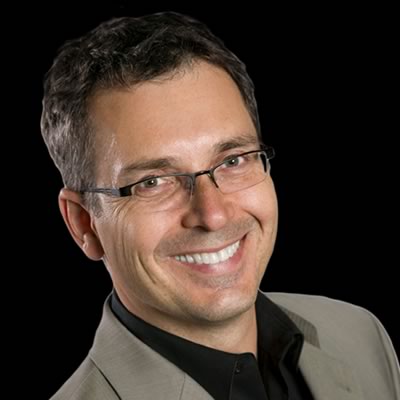 Tom Wujec
The Equations of Trust
Trust – our belief in the reliability of a person, idea, or thing – establishes underlying frameworks shaping every relationship. Master facilitator Tom Wujec shows how our brains assess trustworthiness through two very different kinds of computation and how visualizing trust helps people work together better.
Tom Wujec is an Autodesk Fellow, master facilitator, popular TED speaker, and best-selling author on design, creativity, and innovation. As an Autodesk Fellow, Tom's team explores, expands, and explains how emerging technologies and ways of working promise to disrupt industries. From computational design and programmable matter, to synthetic biology and networked robotics, this work transforms the nature of innovation. Tom has worked on software projects including Sketchbook Pro, now used by over 50 million people worldwide, and Maya, the first software application to win an Academy Award.
As a master facilitator, Tom helps organizations innovate and solve wicked problems. Using a practice called Visual Strategy, he guides leadership teams to map out the complex play and trade-offs of their businesses – networks of industry drivers, market pressures, emerging technologies, customer aspirations, and organizational operations – into system maps that foster clarity, engagement, and alignment. This work has been applied in many Fortune 500 organizations, including those creating popular consumer products, cars, airplanes, movies, pharmaceuticals, and financial services. The result: teams identify new places to innovate and to foster a culture of creative exploration and impeccable execution.
Tom is a popular TED speaker and has delivered several talks on a wide range of topics, including fostering creativity, telling time with medieval astronomical instruments, systems modelling, and creative collaboration. He has written and edited five books, including Imagine, Design, Create, named "Best Business Book" by the New York Publishing Guild and Pumping Ions, which explores the topic of mental exercise and is now translated into 14 languages and published in 22 countries.
Before joining the private sector, Tom worked as a Creative Director at the Royal Ontario Museum, Canada's largest institution of its kind, where he designed award-winning exhibits and animations that brought to life the worlds of science, nature, art, and discovery.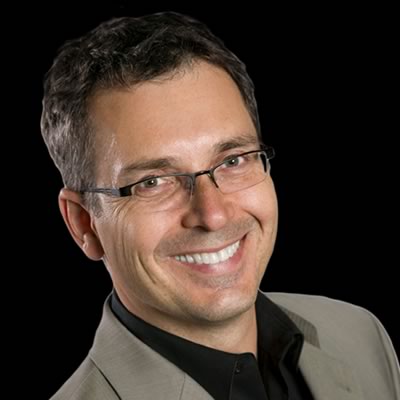 Tom Wujec
The Equations of Trust
Tony Perez
Black Hats Rising
Can you tell the White Hats from the Black Hats – that is, the good hackers from the bad? Did you know that "hacker moms" might replace "soccer moms"? Come take a provocative ride to the future of hacking to learn why "Black Hats Are Rising".
Anthony "Tony" Perez is a serial entrepreneur, inventor, public speaker, and C-Suite Executive with broad business experience in electronics, medical devices, and wealth management. As an entrepreneur, he founded Safety Syringes, Inc. (SSI), obtained FDA approval on its product line, and was granted 12 US patents and over 30 foreign patents in the process.
Tony is a big picture leader who has a passion for connecting trends and looking for opportunities to solve business and organizational challenges. In 2014 he began researching the impact of social media on individual privacy. His research included examining trends on global employment practices, contract labor, the prediction that robotics and machines will eliminate 25% of the current workforce in 15 to 20 years, and the impact of the Internet of Things on Internet security.
His investigation encouraged him to look for a solution to replace passwords, which is the primary source of hacking by cybercriminals. He founded Netlok in 2014 to develop and market the concept of replacing passwords with encrypted photos, which has the potential to solve the hacking problem worldwide as a security authentication solution.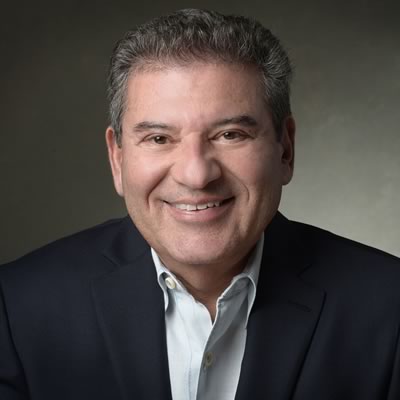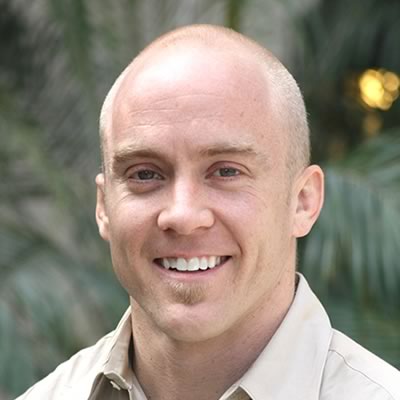 Traver Boehm
How To Make Pain Your Guru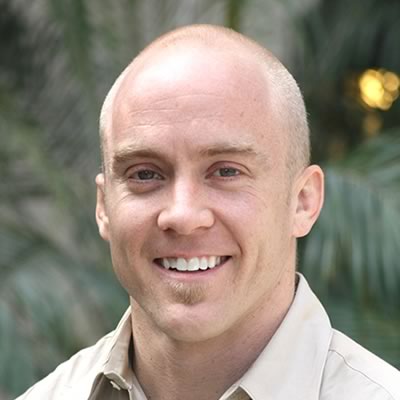 Traver Boehm
How To Make Pain Your Guru
Pain is never a welcome part of the our human experience, but nonetheless an inevitable one. Traver Boehm shares lessons learned during his year-long travels on how to harness the pain we all experience in order to live the best year of your life.
Traver Boehm is an author, speaker, and transformational coach currently practicing intentional homelessness. When Traver was a child he wanted to be a ninja – that was all. Swimming and playing water polo for Boston College, while earning a B.A. in Asian Philosophy, led to a Master's degree in Tradition Chinese Medicine from Yo-San University and a career in Mixed Martial Arts. Opening CrossFit Pacific Coast in 2009 brought him to beautiful Santa Barbara.
With avid travelers for parents and employers, Traver has been fortunate to bounce around the globe and see the world from many different perspectives. He's been kicked and spit on in subways for being a Gaijin living in Tokyo as a youngster, laughed with Indian porters while sharing cheap wine and traveling across India, and protected billionaires living on luxury yachts throughout the Caribbean. He's surfed through Central America, fought Muay Thai in Thailand, and doesn't ever plan to stop exploring this world of ours.
Traver's latest venture – The Year to Live Project – will encompass the entirety of 2016 and seeks to tackle the personal question, "What would you do if it were your last year alive?" The project has led him to volunteering in a hospice in Santa Fe, sitting in meditative silence and isolation while in complete darkness for 28 straight days in Guatemala, and will next take him to the woods of Utah to survive with only a knife, a poncho, and a water bottle as tools. His first book, named after the project, is due out in 2017.
When not speaking, or teaching meditation or self-defense, he's often found chewing on his thumbnail, staring at his computer, obsessing over a word choice. Traver consults with clients from around the globe, assisting them in vastly improving the quality of their lives.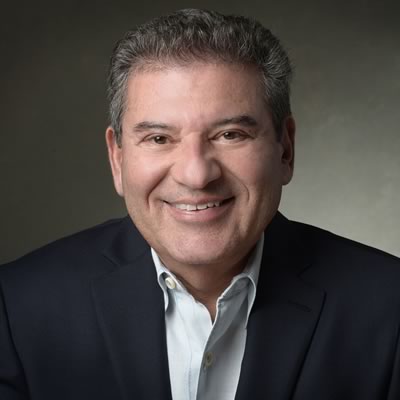 Tony Perez
Black Hats Rising
Victoria Labalme
Risk Forward: the Rewards of Not Knowing
Some people know exactly what they want to achieve in life. This is a TEDx talk for everyone else.
Performing Artist and Creative Presentation Coach Victoria Labalme helps you express your most authentic self – on stage, on camera and in life – and transform even the simplest daily communication into a work of art. Her courses and Keynote Performances™ have influenced hundreds of thousands of people across the globe to take creative risks and deliver their message with the unexpected twist that distinguishes their brand and leaves a lasting impression.
A graduate of Stanford University and founder of Rock The Room®, Victoria has been the private coach to New York Times bestselling authors, professional speakers, and leading entrepreneurs. She has also worked with the top executives and teams at dozens of the world's most recognized brands including Starbucks, PayPal, EMC, JCDecaux, IBM, Oracle, McDonald's, and Microsoft.
Victoria has helped her clients rock it on stage for Oprah, win contracts worth $400 million, craft landmark keynotes and TEDx talks, crush launch videos and live streams, and wow audiences ranging from 1 to 17,000.
An international performing artist and member of the Speaker Hall of Fame, she offers unexpected insights developed from two decades of professional show business: her one-woman shows across the United States, appearances on HBO and at Caroline's on Broadway, comedy clubs, scores of television commercials, advanced training with legendary mime Marcel Marceau, and documentary films with Academy Award winners.
As Victoria says, "Your life is your legacy; it's time to express your hidden genius and step into the full extent of who you are."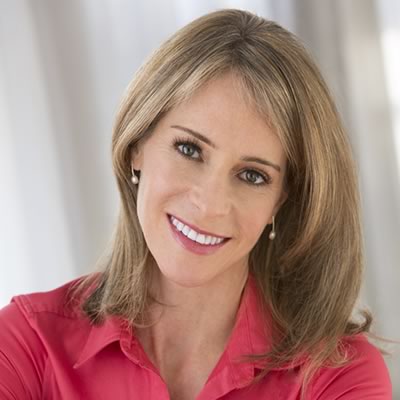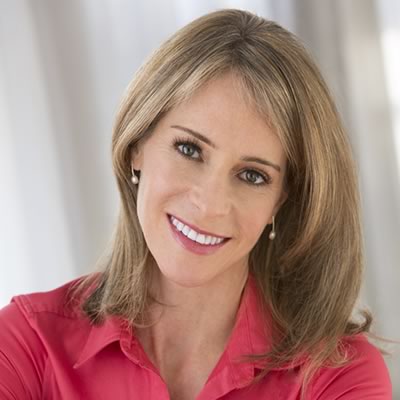 Victoria Labalme
Risk Forward: the Rewards of Not Knowing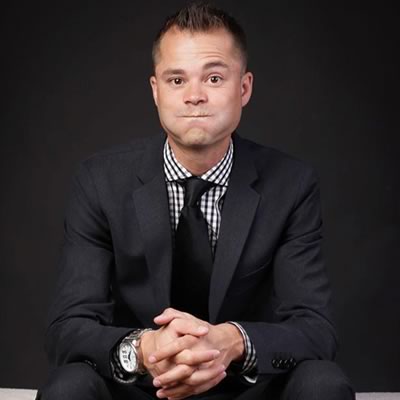 Wesley Chapman
Building a WORLD of Worth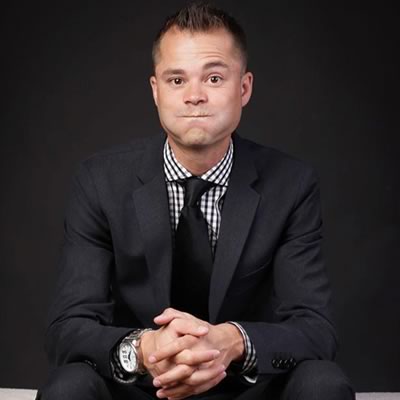 Wesley Chapman
Building a WORLD of Worth
When we understand the biology of self worth, it changes the game of life forever.
Abandoned by both parents, tortured, forgotten, labeled and told by the age of 8 that he would never amount to anything – this was the beginning of Wesley Chapman's shocking and torturous childhood. Wesley's childhood would lead him on a mission to discover the frameworks of self-worth and create the building blocks of his success. By the age of 28 Wesley had built a successful business, catering to clients like Franklin Covey, A&E and Verizon. He has also twice been awarded App of The Year with Apple and holds patents on medical educational advancements.
It was through Wesley's unique ability to create and shape his own self-worth that he was able to achieve such remarkable accomplishments. At the height of his entrepreneurial career, Wesley decided to leave it all behind and pursue something with a greater purpose.
3 years ago he co-founded A HUMAN PROJECT, an organization that empowers youth to learn how to create their own self-worth and rise above their circumstances. A HUMAN PROJECT has directly impacted the lives of more than 65,000 youth in 14 countries. Millions more youth have been reached by the messaging of A HUMAN PROJECT. Since founding A HUMAN PROJECT Wesley has personally spent over 3,500 hours working, in person and one on one with youth all across the world. A HUMAN PROJECT and Wesley are just in the beginning of creating this global movement – a movement to empower others to take control of their own self-worth and then provide sensational value to the world.
Wesley regularly shares the stage with business leaders like Gary Vaynerchuk, Keith Ferrazzi, Robert Herjavec and others. He shares the steps to creating self-worth that produces innovation, creativity and profitability in all areas of life. Audiences have consistently voted him to be the most impactful speaker each time he steps onto the stage.
TEDx SantaBarbara Partners
Presenting Partner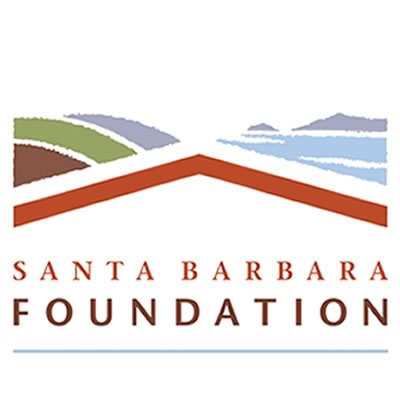 TEDx is about innovation, the future, and keeping people in dialogue. When I think about what a community foundation is doing, more than anything else, is helping citizens identify the most important factors that will lead to the best collective future.
Ron Gallo, CEO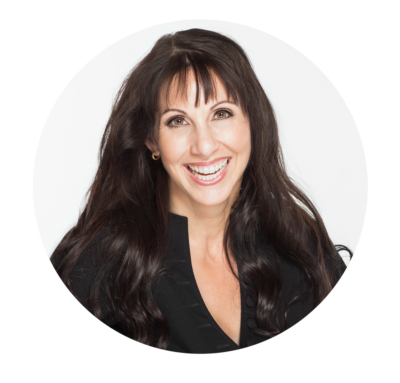 Kymberlee Weil: Founder, Strategic Samurai and Executive Producer, TEDxSantaBarbara
Kymberlee, also known as the Strategic Samurai, is a recognized professional speaker who has coached over 100 TEDx presenters, helping them develop their ideas worth sharing. She served as the Executive Producer and Speaker Coach for TEDxAmericanRiviera in 2010, 2011 and 2012. Kymberlee has been attending the main TED Conference since 2003. It was at her first TED event that she launched introNetworks, a software company, with Mark Sylvester. She is currently developing new mastermind programs and workshops for one of her newest ventures, Strategically Speaking. When not exercising her entrepreneurial muscles she is exercising her actual muscles through Martial Arts, CrossFit and Kickboxing.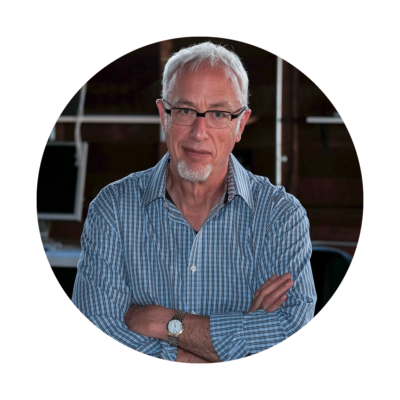 Mark Sylvester: Ambassador, 805connect and Executive Producer, TEDxSantaBarbara
Mark has been attending TED for twenty years. He was the Executive Producer of TEDxAmericanRiviera in 2010, 2011 and 2012. Mark has been instrumental in the computer industry, developing software that has had a significant impact on the way people visualize ideas. As the Co-Founder of introNetworks, he helped pioneer the Visual Matching Engine that connects thousands of people around the world. His passion is coming up with innovative ways to look at information. As Ambassador for 805connect, he helps businesses in the region make relevant connections. Mark is an avid Chef, having opened several restaurants in Santa Barbara. He writes about his passion for food at MarkSylvester.com.
The TEDx SantaBarbara Team
Al Weil
Construction Captain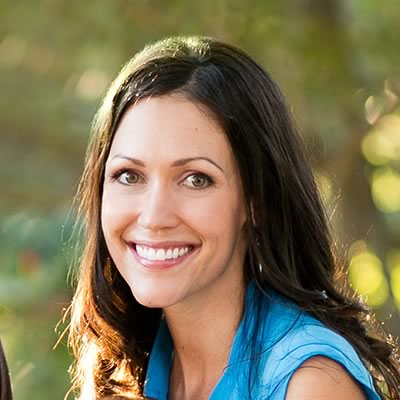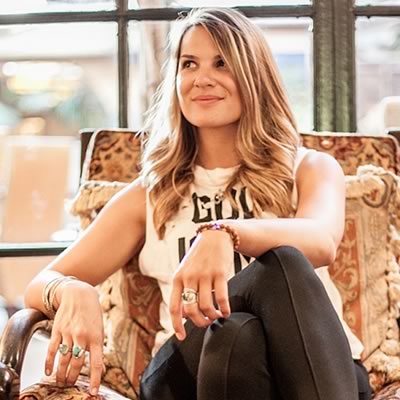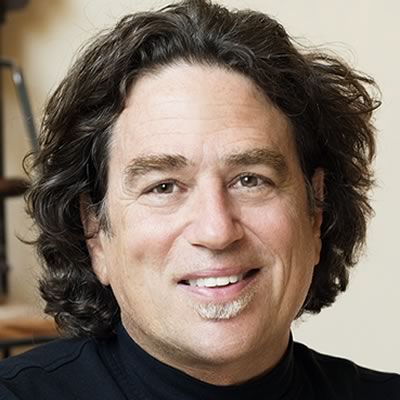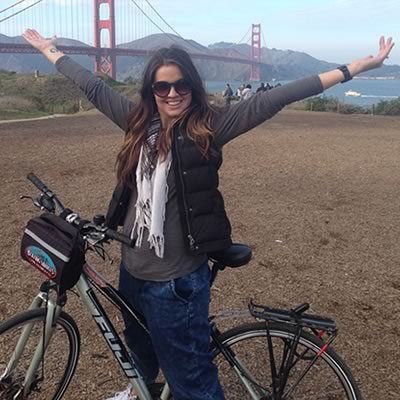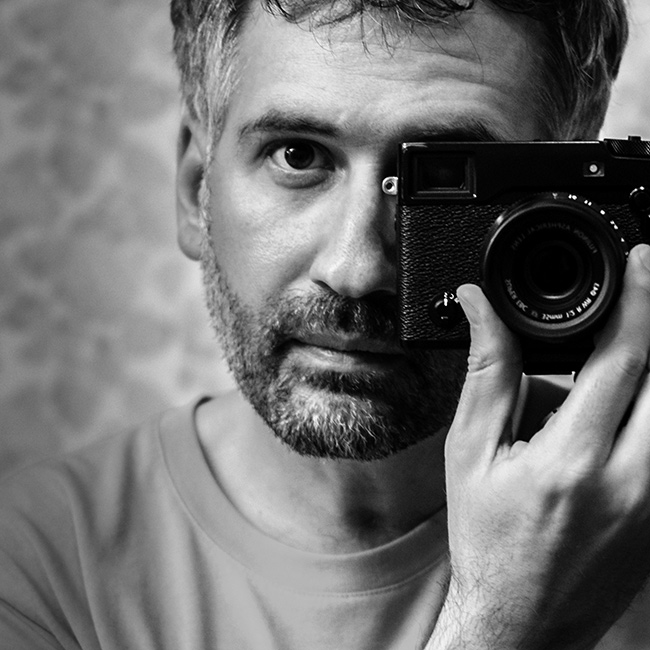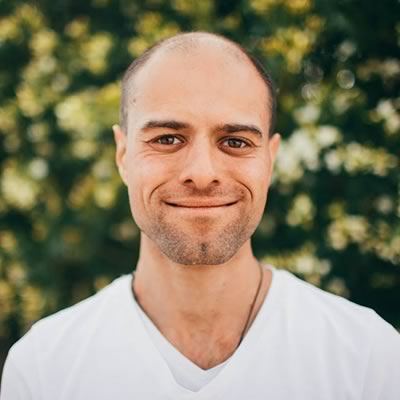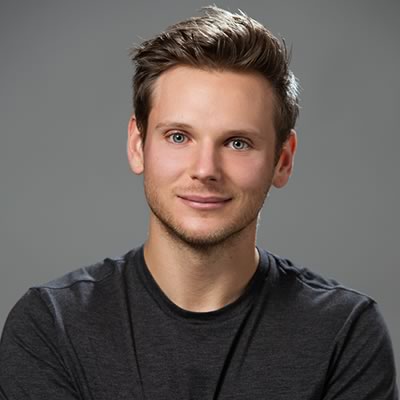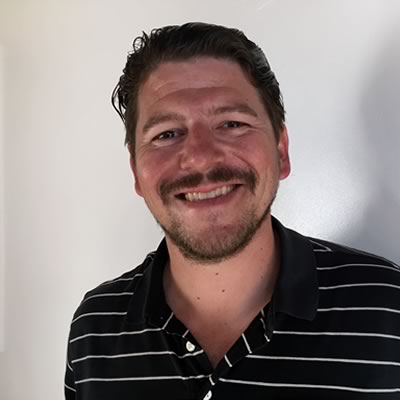 Erik Krueger
Impact HUB Captain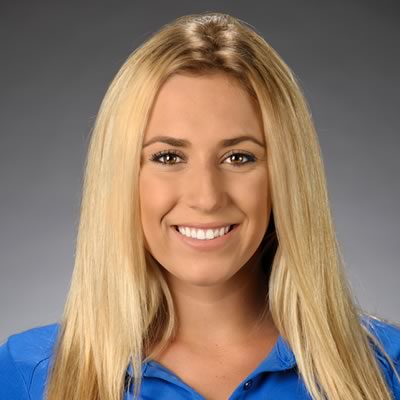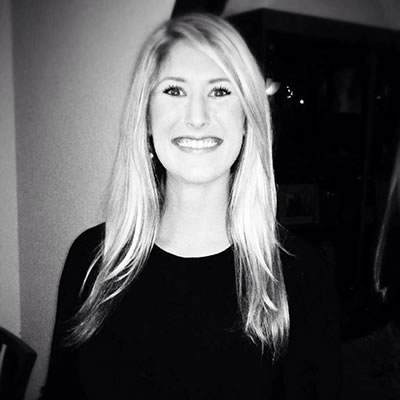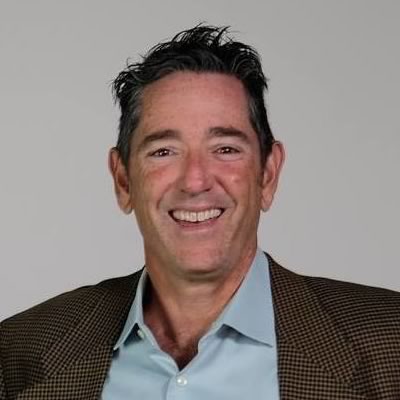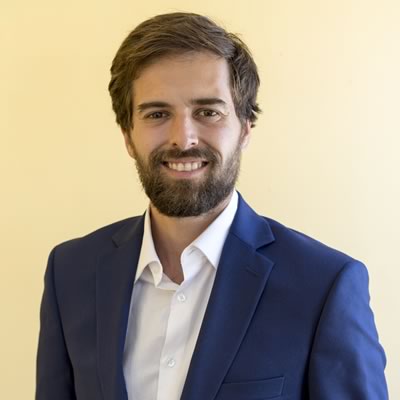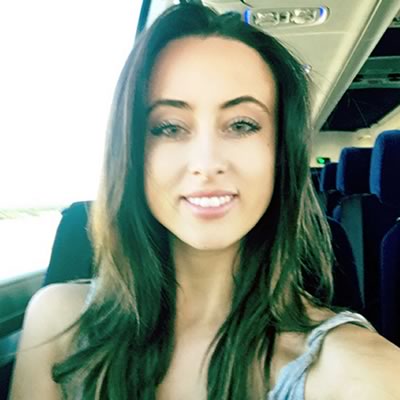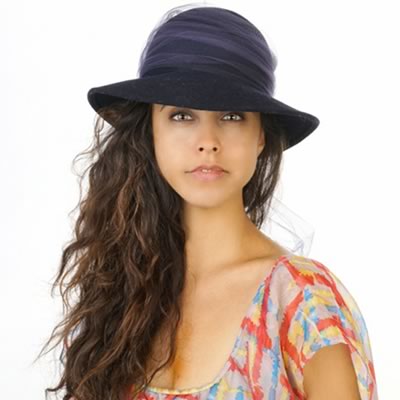 Nicole Ford
Event Coordinator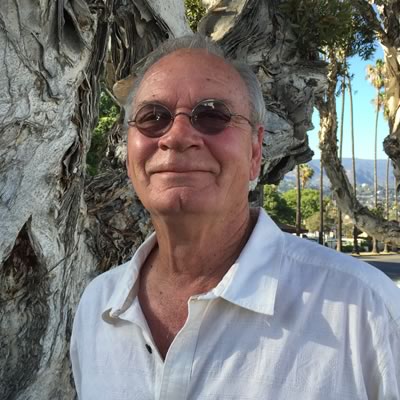 Phil Zabarsky
Stage Manager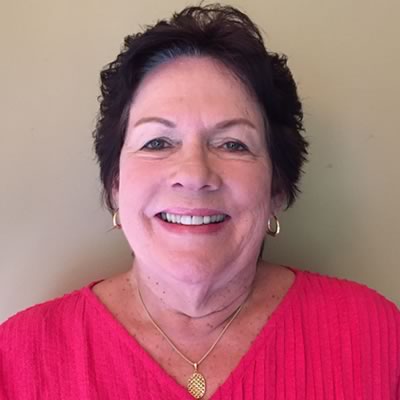 Sandy Weil
Registration Captain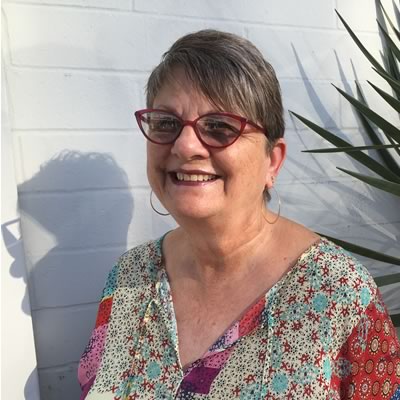 Sandi Zabarsky
Content Coach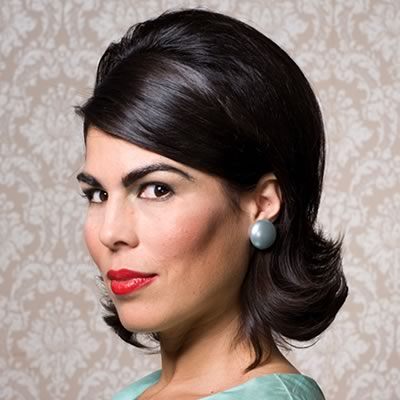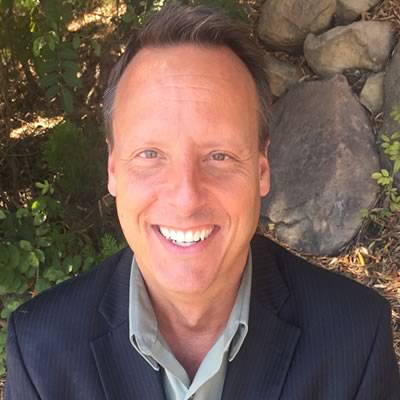 The New Vic
A perfect venue to share ideas.
33 West Victoria Street, Santa Barbara, California
Partnership Opportunities
Connect. Contribute. Collaborate.
Partnering with TEDxSantaBarbara is a fantastic opportunity for your company to be discovered by the great minds attracted to TED within the Santa Barbara network. It is a chance to engage in an authentic dialogue with the local intellectual community that will generate goodwill towards your organization or brand.
Interested in supporting our efforts? Download our Partnership Offer to share with your colleagues. You can contact Mark when you have questions.