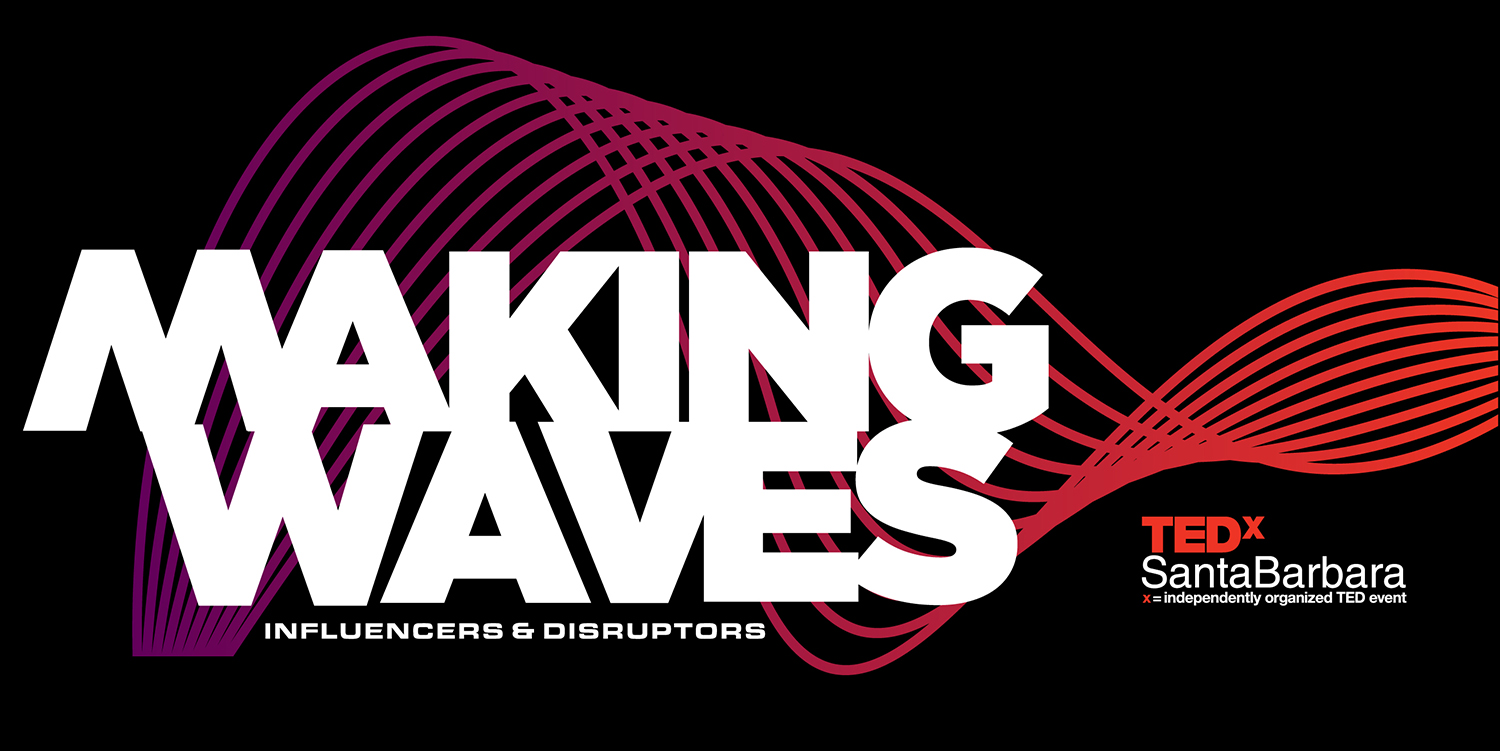 Conversations with Influencers
and Disruptors
Live conversations every
Wednesday at 4 pm Pacific
OUR ROLE AND RESPONSIBILITY - NAVIGATING THROUGH COVID-19
---
The world is grappling with an issue of enormous scale and human impact, and our hearts go out to all who have been affected by the outbreak of coronavirus (COVID-19).
---
At TEDxSantaBarbara, we believe it is our role and responsibility during this time to prioritize two things: the health and the well-being of our community while also playing a constructive role in supporting local health officials and government leaders as they work to contain the virus. Through that lens, we will continue to make decisions with vigilance and courage informed by the latest science-based information.
Our first step is to postpone the two upcoming events, the TEDxSalon Sea Level Rise on March 18 and the TEDxAdventure at the Carpinteria Salt Marsh on April 29. As of now, we are continuing to plan for our main event in the Fall, scheduled for Saturday, November 7.
We will continue to post updates here and through our newsletter.
---
There are many ways to participate in TEDx
---
This year we're continuing to focus on ways to bring the TEDx community together. Our focus this year is going to be on celebrating Santa Barbara as the birthplace of world change. Our Salons, Adventures and Main Event in November will give us opportunities to share ideas and take collective action.
JOIN US
Regular events for smaller groups to explore single topics of community interest
Regular field trips for smaller groups to explore our community
Our Annual All-Day Event with Live Speakers and Performers at The New Vic
This year, as we begin producing a series of virtual talks, we are curating ideas that are influencing us, locally and globally. These short conversations are not news-focused. Instead, we are highlighting discussions of hope and optimism while showcasing actionable solutions.

Some of the topics to include; our Food Supply, BioTech, Psychology, Resiliency, Impact on Gatherings, Retail, The Environment, Energy, the Ocean, Social Justice, Civil Discourse, Education, Creativity, and Animal Activism, to name a few.

We'll navigate through opinions to help us understand these challenging times by focusing on positive disruption. We've heard that normal will never be normal again.
This year we're Making Waves.
---
Broadcast on Zoom and Live on our Facebook Page
Be sure you don't miss these conversations coming later this year.
---
---
Keith Witt 
Cultivating a post-outrage consciousness
Sangwon Suh
COVID-19 and the Value of Information:
Measuring the Societal Costs of the Pandemic

Jan Campbell
Finding a Vaccine for Violence
Than Baardson
Accelerating the Fight Against Human Trafficking
Kerri Murray
The Role of Shelter During a Pandemic
Lisa Biggs
Building Emotional Resilience in our Children
John Greathouse
Looking Around the Corner: The Zoomers Role in the post-COVID success
Katie Hershfelt
Making it worth it to plant the next harvest: Reinventing Community Supported Agriculture
Lisa Jones
Double Emergencies for Women of Color
Andreas Forsland
Connecting Intentions to Outcomes: Reinventing Interpersonal Communications
Shannon Kenney
Social Justice is on the front lines of Sustainable change.
Jackson Gillies
New Year's Musical Celebration
The Importance of Partnership
Our event is 100% volunteer-driven and we rely on the community for financial support and in-kind contributions.
---
A glimpse of a recent TEDx event
---
Make sure you don't miss any of our events or opportunities to participate with the TEDx Community
---
---
We're looking for a few more awesome Volunteers.
---
Volunteers are the backbone of our TEDxSantaBarbara events. We've been very fortunate over the years to have built a team of wonderful and dedicated change agents. We'd love to invite you to apply for our 2020 Volunteer team.
---
---