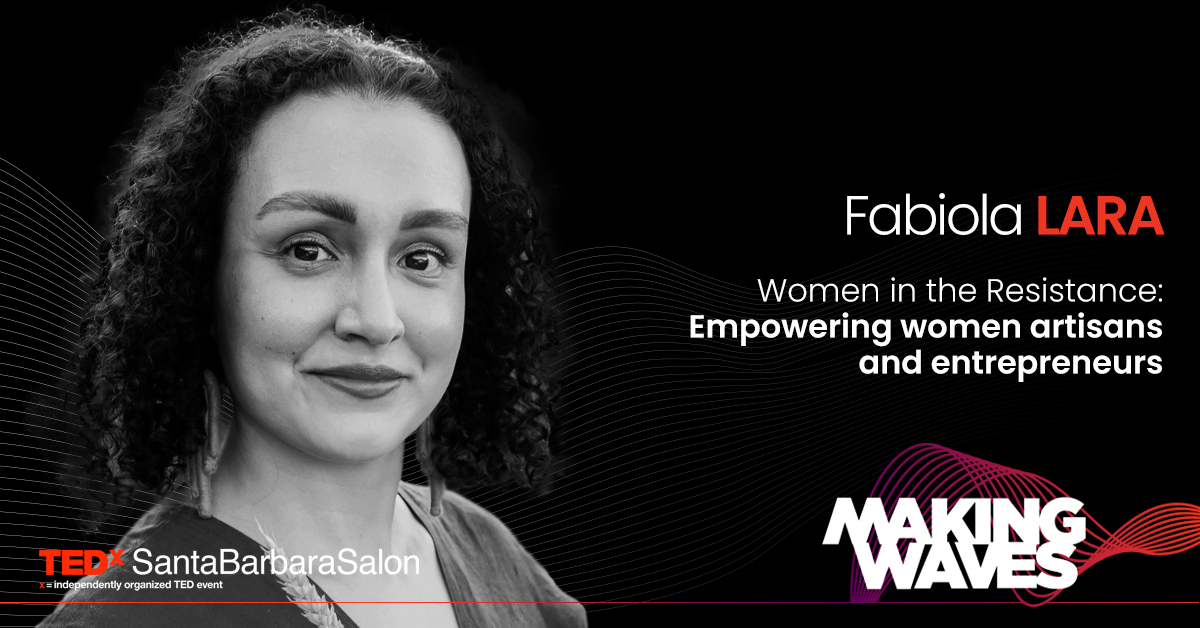 Fabiola Lara – Women in the Resistance: Empowering women artisans and entrepreneurs
Women in the Resistance: Empowering women artisans and entrepreneurs
Women across the globe wear many hats. They are the primary caretakers, main providers of unpaid labor, and income-generators in their families and communities. Women artisans, in particular, face additional barriers in the traditional supply chain model that leave them unable to provide a quality of life for their families and with little inspiration to continue their craft traditions. In this talk, Fabiola breaks down the need for empowering other women, especially women artisans and female entrepreneurs to sustain their craft knowledge and skills. She shares her experience partnering with women artisans and female entrepreneurs in Oaxaca, Mexico through her social enterprise tlali•pani, co-founded with her husband. They work directly with these women and their families, to sustain their craft through an equitable model that encourages fair compensation and provides premium quality, handcrafted home goods to customers.
Fabiola is a Mexican-American, California-based global educator and passionate advocate of children's rights and gender equity. She co-founded tlali•pani, a sustainability and equity-focused social business with her husband Sabith that offers premium quality home goods, rooted in the joint belief that a lifestyle should be based on respect for others and the environment, appreciation for craft processes, and continuous learning. Fabiola speaks three languages and is an avid 'telar de cintura' weaver.
---
Oct 12, 2022 04:00 PM in Pacific Time
On the surface, a business meeting in the metaverse seems a lot more sustainable than everyone driving to the office. But what about all the computing power needed to build the AI factories and digital...