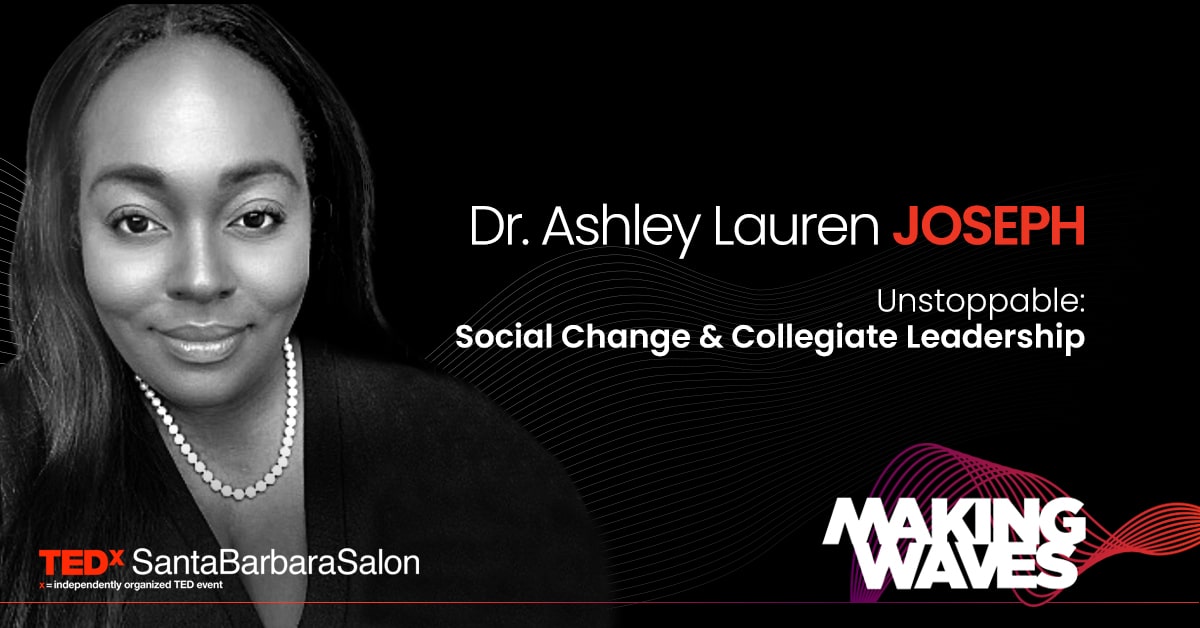 Dr. Ashley Lauren Joseph – Unstoppable: Social Change & Collegiate Leadership
Unstoppable: Social Change & Collegiate Leadership
Dr. Joseph is passionate about building leaders and helping them develop frameworks that will carry them into their careers. With her focus on understanding the evolving role of women in leadership, she'll discuss what is critical for us to understand about the challenges facing young career professionals.
Dr. Ashley Lauren Joseph serves as the Director of Women's Leadership and Community Engagement at Mount St. Mary's University, Los Angeles, leading the department with over ten years of experience in student affairs, leadership engagement, and theory-based research. She is known in the field for her structure-based leadership framework models for student leadership development and performance, specifically with Student Government teams and service learning. In addition, Dr. Joseph is passionate about civic engagement and community dialogue, a crucial piece of her work at the Mount as the facilitator of MSMUVotes, a democratic engagement initiative. In addition to her work at Mount St. Mary's, Ashley is also an Adjunct Faculty member at the University of La Verne, teaching Law, Policy, and Restorative Justice in addition to Black Experience.
---
Research Becoming: A Phenomenological Study on the Lived Experiences of Black Women in Student Affairs

MOUNTleads

at Mount St. Marys University
Nov 30, 2022 01:00 PM in Pacific Time
The Grand Farm Education and Research Initiative, powered by Emerging Prairie, are accelerating the research and innovation by creating the prototype for the first fully autonomous farm, impacting North Dakota, the United States, and the...