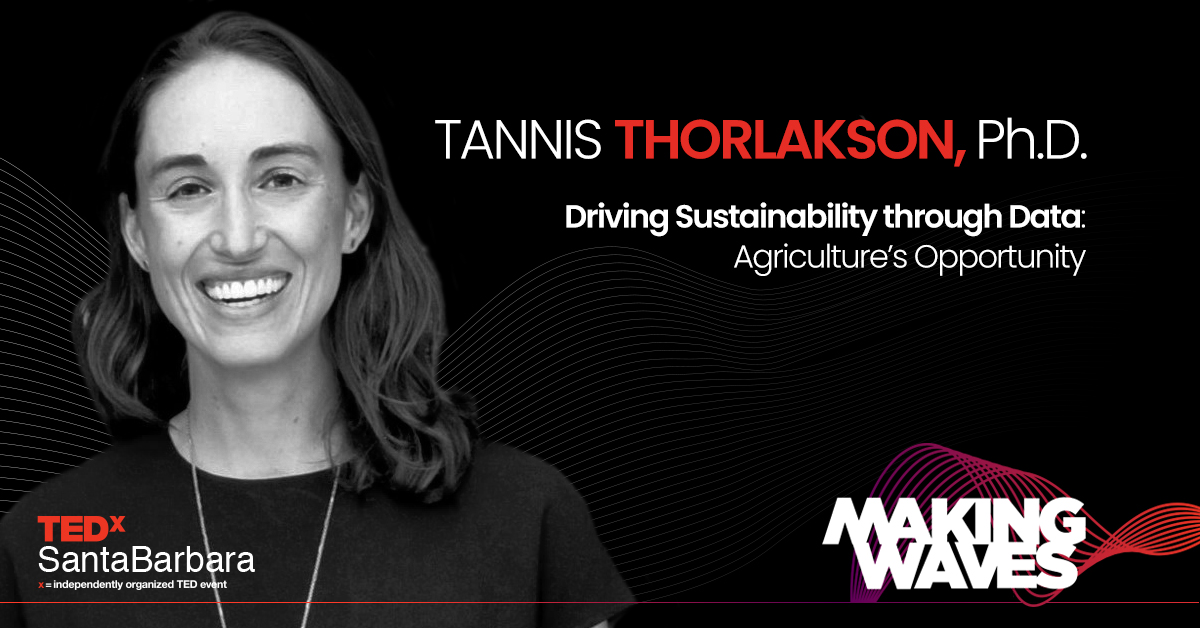 Tannis Thorlakson, Ph.D. – Driving Sustainability through Data: Agriculture's Opportunity
---
Driving Sustainability through Data: Agriculture's Opportunity.
Everyone is talking about the data revolution, but how can data be used to drive sustainability in agriculture? Hear Tannis Thorlakson, Ph.D. talk about her experiences helping farmers and companies use the power of data tackle deforestation, water scarcity, and soil health in our food system. From the orchards of South Africa to the global cocoa supply chain, right to the strawberry fields along our California coast, see how data can be a powerful tool for better environmental outcomes.
---
Tannis Thorlakson Ph.D. is the Senior Environmental Manager at Driscoll's where she engages with Driscoll's network of independent berry growers on critical environmental challenges. Tannis completed her Ph.D. in Environment and Resources from Stanford University where she focused on food retailers and manufacturers' roles in improving the sustainability of their agricultural supply chains. She collaborated with a major food retailer in South Africa on their fresh produce program and with major chocolate manufacturers on their sustainable cocoa sourcing strategies. Prior to Stanford, Tannis worked in impact investing with a focus on sustainable farmland and has consulted for a variety of agricultural companies and NGOs. Tannis has been recognized for her work as a Greenbiz 30 Under 30 recipient and a World Economic Forum Global Future Council Fellow.
---