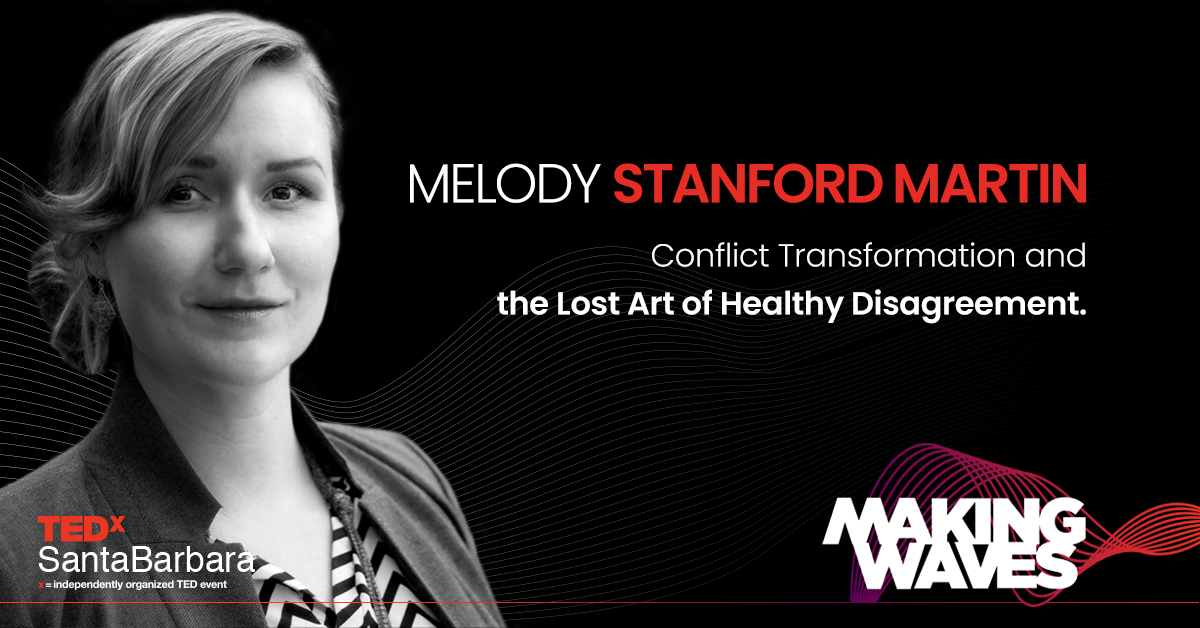 Melody Stanford Martin – Conflict Transformation and the Lost Art of Healthy Disagreement
Conflict Transformation and the Lost Art of Healthy Disagreement
In a society of seemingly unending conflict, impasse, and polarization, many of us feel our communities tearing apart at the seams. Using an anti-oppression lens, author Melody Stanford Martin offers an approach rooted in restorative justice: conflict transformation. The term "conflict transformation" was coined by Professor John Paul Lederach and is used among peacebuilding and civil rights practitioners. Melody's work takes this concept to an interpersonal level, teaching healthy disagreement, rhetorical ethics, and skills for building resilient relationships that can handle the weight of conflict and not break. Social change, she offers, can only be as strong as our day-to-day interactions. As we find the courage to transform the ways we relate to each other across differences, we are also challenged to transform systems and institutions to become more equitable. This fulfills the larger vision of conflict transformation: to address social problems at their root so we can disrupt cycles of conflict and violence — through truth-telling and action — and forge greater paths to collective healing.
Melody Stanford Martin is a social ethicist and communications expert. She is the author of Brave Talk: Building Resilient Relationships in the Face of Conflict (Broadleaf Books, 2020), Founder of Brave Talk Project, and Founder & CEO of Cambridge Creative Group, a narrative marketing company specializing in non-profit outreach. She holds a Masters of Divinity and is a graduate of the Religion and Conflict Transformation Program at Boston University School of Theology. Melody's work focuses on rhetorical innovation, courageous community engagement, and out-of-the-box thinking to solve social problems.
---
Dec 8, 2021 04:00 PM in Pacific Time
"Women's economic empowerment is not just a moral imperative, it is an economic no-brainer." Women make significant contributions to economic growth, wealth creation, innovation, employment, and human capital. Yet, their participation is constrained by structural...
Dec 15, 2021 04:00 PM in Pacific Time
Sandra Kwak, the CEO of 10Power, will explain their work with local partners to develop and finance commercial-scale solar projects in Haiti, making renewable energy affordable and accessible for tangible improvements in livelihood and prosperity.
Jan 5, 2022 10:00 AM in Pacific Time
The way we design and build our homes, energy and water and waste systems, streets, sidewalks, neighborhoods, landscapes, open spaces, and sources of food impacts just about every level of our lives and the broader...