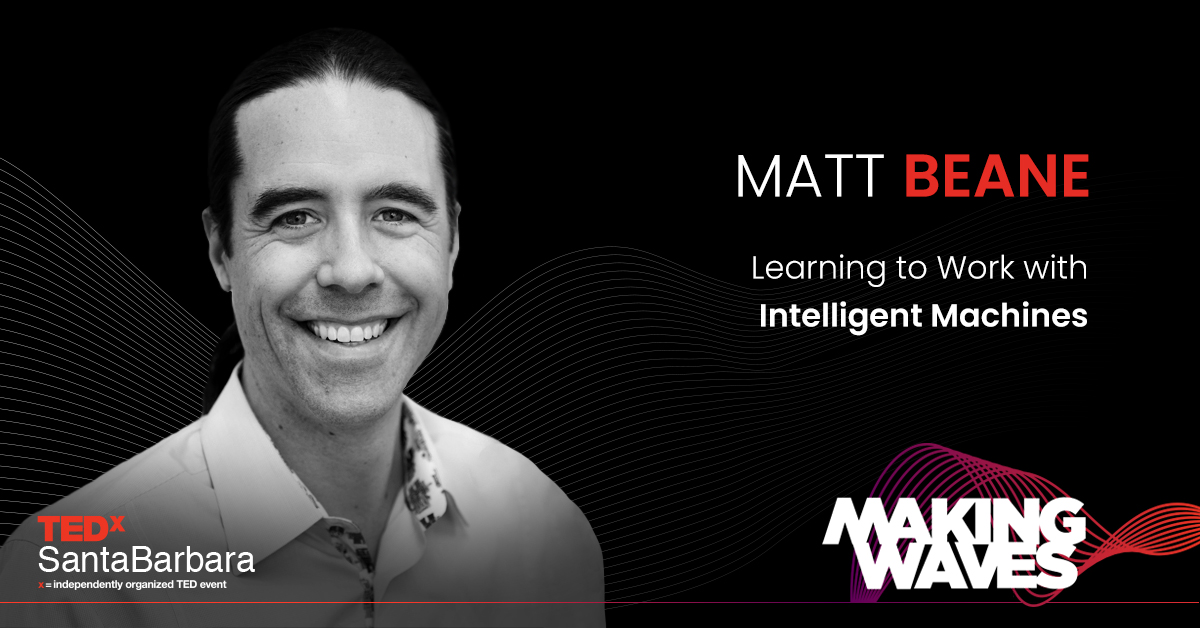 Matt Beane – Learning to Work with Intelligent Machines
---
Learning to Work with Intelligent Machines. How do we learn to do our jobs now that machines are learning alongside us?
---
As we look to a new normal of collaborating, we'll talk with Matt Beane, an expert in understanding the workplace. We'll go beyond how humans interact, especially under constraints of physical distancing, et al., and delve into a topic that's long fascinated us, how we'll work with smart machines.
---
Matt Beane does field research on work involving robots to help us understand the implications of intelligent machines for the broader world of work. He has published in top management journals, and his TED talk has over 1.8 million views. He also helped found and fund Humatics, an MIT-connected, full-stack IoT startup. Beane is an Assistant Professor in the Technology Management Program at UC Santa Barbara and a Fellow with Stanford's Digital Economy Lab. His Ph.D. is from MIT's Sloan School.
---