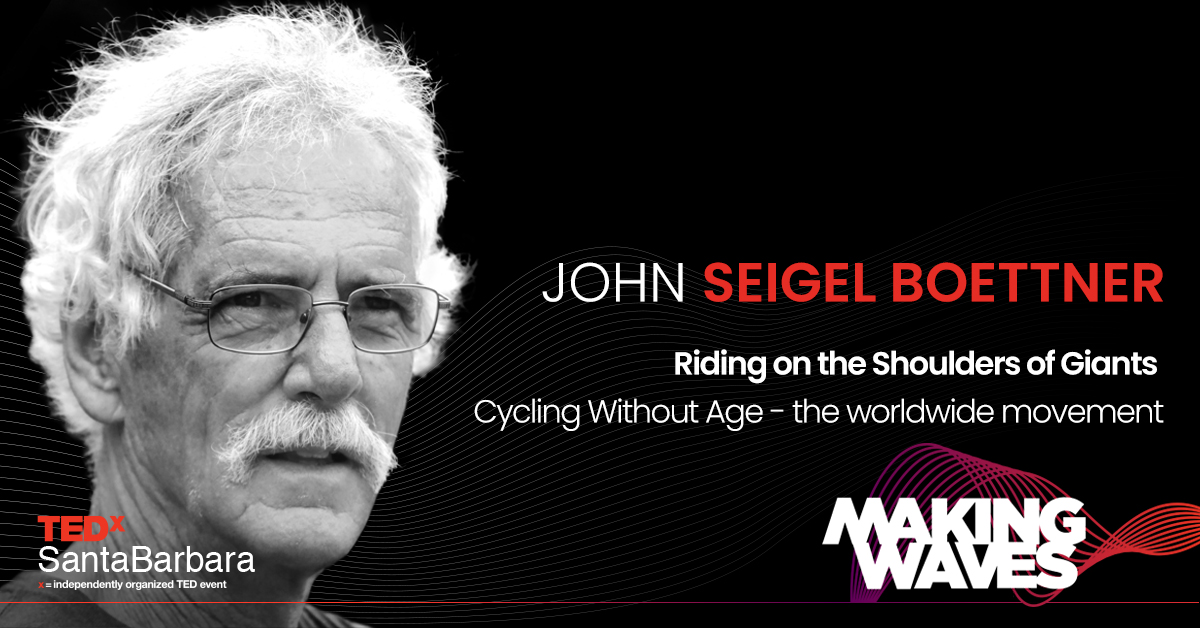 John Seigel Boettner – Riding on the Shoulders of Giants
---
Riding on the Shoulders of Giants. Cycling Without Age - the worldwide movement.
We will talk with John Seigel Boettner, the Santa Barbara representative of Cycling Without Age. A worldwide movement providing joy and vitality to older adults through the magic of a bicycle ride. Memories are awakened by the wind, community renewed by a wave, and citizenship remembered when a silver-haired giant gives you a wink and a nod at the crosswalk.
---
John Seigel Boettner took his training wheels off in 1958 and promptly crashed the family bike into the geraniums on Chino Street. Since then, the magic of two wheels has helped him carry his Eddie Mathews glove to Pee Wee League games at MacKenzie Park . . . deliver the Santa Barbara News-Press . . . honeymoon with his wife . . . pedal his newborn sons home from Cottage Hospital . . . and cycle with hundreds of Santa Barbara young people all over the world. Starting the Santa Barbara chapter of Cycling Without Age seemed the perfect next ride.
---