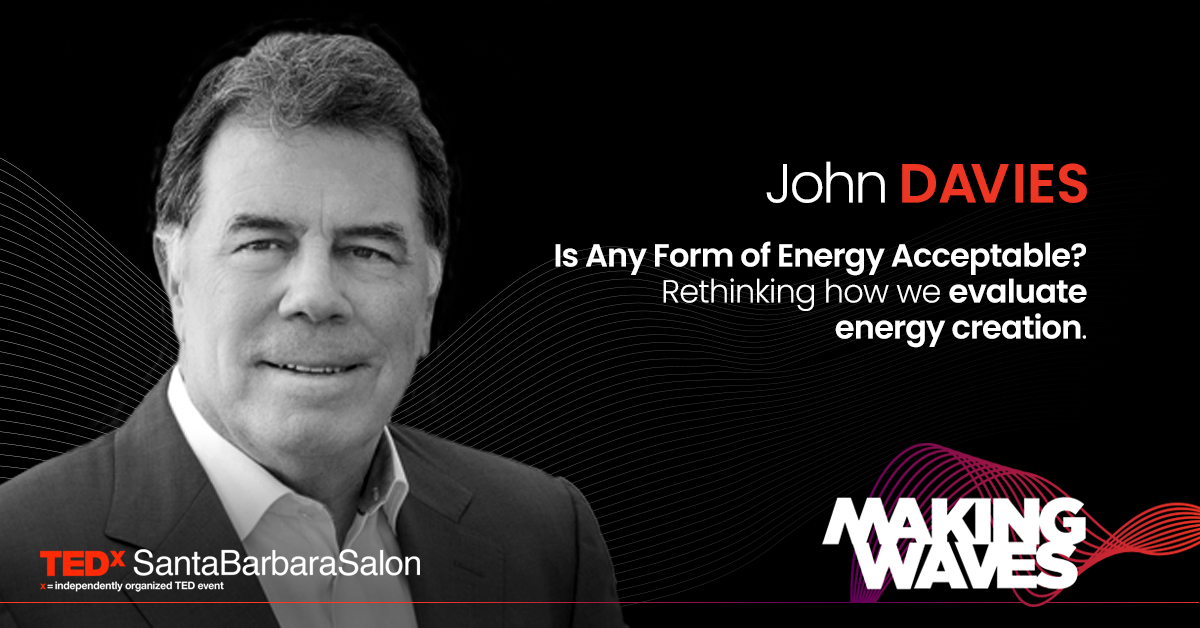 John Davies – Is Any Form of Energy Acceptable?
Is Any Form of Energy Acceptable? Rethinking how we evaluate energy creation.
Communicator, CEO, Davies Public Affairs
John has spent his life studying how to earn the public's attention for the issues and causes he is passionate about. This pursuit has been to understand how we learn, what captures our attention, how we are persuaded, what motivates us to take action, or why we ignore a cause or an issue. John and his firm, Davies Public Affairs, bring nearly five decades of experience addressing many of the most emotional and important issues our communities face, from housing to water to energy and healthcare.
---
Dec 8, 2021 04:00 PM in Pacific Time
"Women's economic empowerment is not just a moral imperative, it is an economic no-brainer." Women make significant contributions to economic growth, wealth creation, innovation, employment, and human capital. Yet, their participation is constrained by structural...
Dec 15, 2021 04:00 PM in Pacific Time
Sandra Kwak, the CEO of 10Power, will explain their work with local partners to develop and finance commercial-scale solar projects in Haiti, making renewable energy affordable and accessible for tangible improvements in livelihood and prosperity.
Jan 5, 2022 10:00 AM in Pacific Time
The way we design and build our homes, energy and water and waste systems, streets, sidewalks, neighborhoods, landscapes, open spaces, and sources of food impacts just about every level of our lives and the broader...