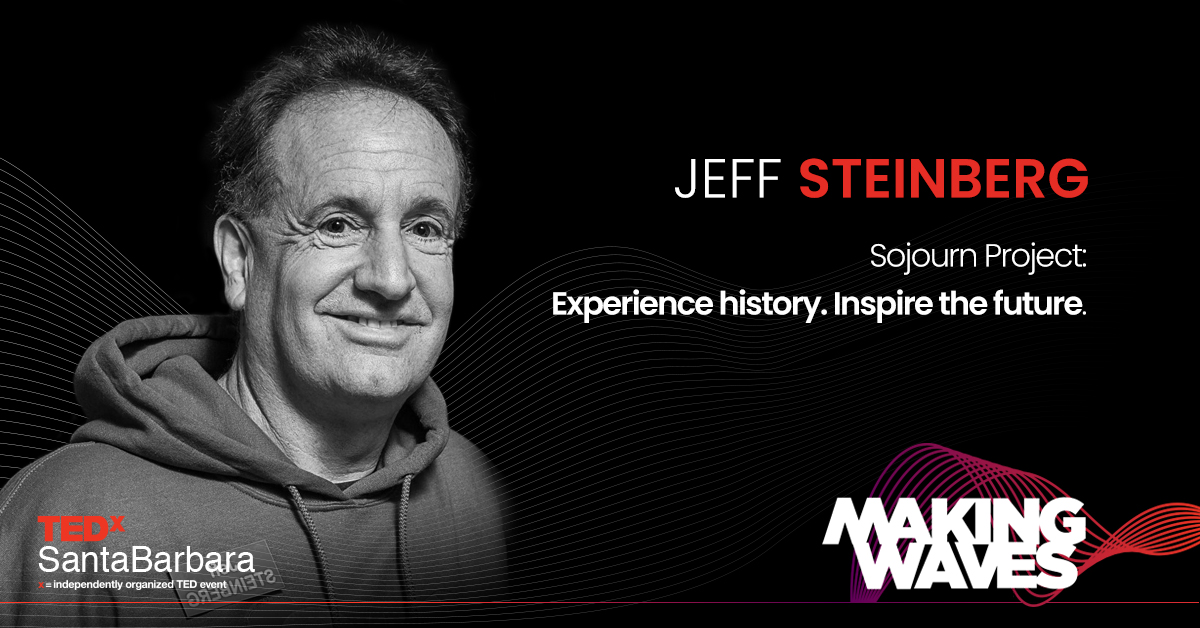 Jeff Steinberg – Sojourn Project: Experience history. Inspire the future
---
Sojourn Project: Experience history. Inspire the future.
Jeff will talk about the past 20 years and through 90+ study trips to the American Deep South and Washington, D.C., how Sojourn Project has been immersing middle and high school students from diverse backgrounds in academic, transformative weeklong moving-classroom Journeys. Along the path and through the lens of the Modern Civil Rights Movement and America's struggles for liberty. Living history. Learning about sacrifices made and lives taken to achieve the right to vote and equality. Our greatest hope is for young people to recognize that they too can stand up to injustice and do extraordinary things.
---
After 14 years of teaching Advanced Placement U.S. History, Jeff founded Sojourn to the Past out of a passion for exploring civil rights and the desire to provide a transformational and experiential educational experience for his students. He has designed rigorous, relevant, and standards-based curriculum filled with rich primary source documents hoping that students will benefit from exploring systematic injustices of the past as a means to understand better and address our current challenges. Mr. Steinberg has led over eight thousand students through Sojourn's living history lesson along the Civil Rights Movement's path through five states in the Southern United States. Additionally, he makes hundreds of interactive presentations annually across the country on the Civil Rights Movement lessons. For his efforts, Mr. Steinberg and the organization have received numerous state and national awards, including The Coretta Scott King A.N.G.E.L. (Advancing Nonviolence Through Generations of Exceptional Leadership) Award and the National Arts and Humanities Youth Programs Award.
---