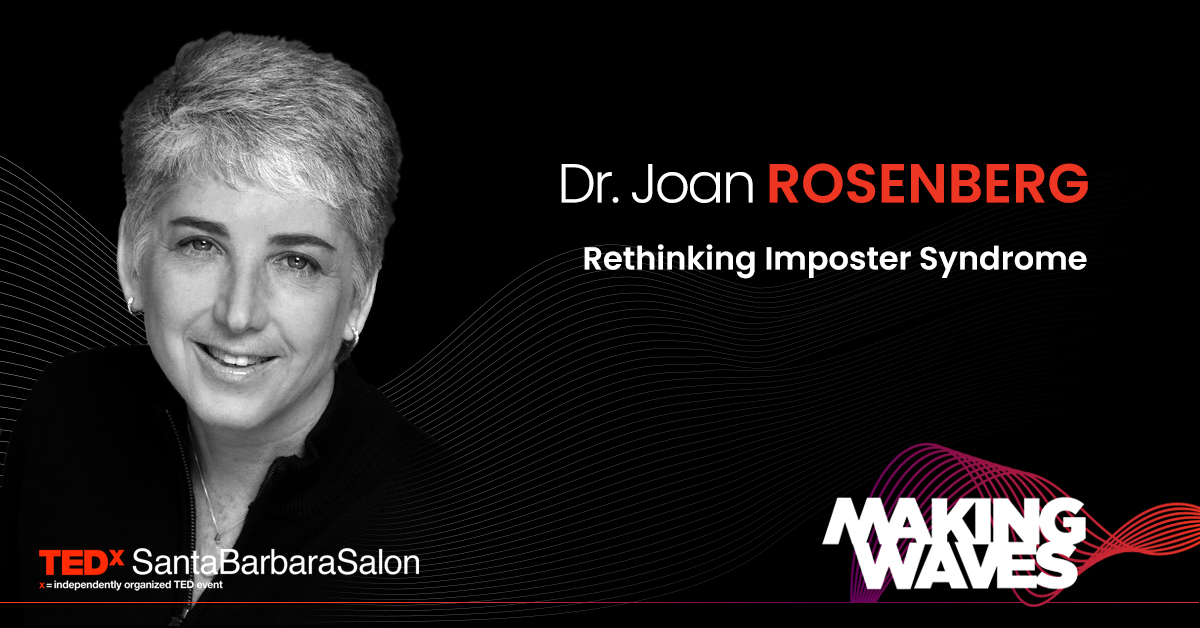 Dr. Joan Rosenberg – Rethinking Imposter Syndrome
Rethinking Imposter Syndrome. Could it Be Your Reluctance to be Authentic and Vulnerable?
Dr. Rosenberg will help us reframe Imposter Syndrome which includes addressing skills, knowledge, experience, and mastery along with discussing intersecting practices such as diminishing accomplishments, perfectionism, harsh self-criticism, refusing compliments, not speaking up and a culture of racism, sexism, etc. that can influence one's openness and comfort with presenting one's true self.
Joan I. Rosenberg, Ph.D., creator of Emotional Mastery and Emotional Mastery Training, is a highly regarded expert psychologist, master clinician, trainer, and consultant. As a cutting-edge psychologist who is known as an innovative thinker, trainer, and speaker, Joan has shared her life-changing ideas and models for emotional mastery, change, and personal growth in professional and educational seminars, corporate training sessions, and across media platforms.
---
Clubhouse: drjoanrosenberg
Dec 8, 2021 04:00 PM in Pacific Time
"Women's economic empowerment is not just a moral imperative, it is an economic no-brainer." Women make significant contributions to economic growth, wealth creation, innovation, employment, and human capital. Yet, their participation is constrained by structural...
Dec 15, 2021 04:00 PM in Pacific Time
Sandra Kwak, the CEO of 10Power, will explain their work with local partners to develop and finance commercial-scale solar projects in Haiti, making renewable energy affordable and accessible for tangible improvements in livelihood and prosperity.
Jan 5, 2022 10:00 AM in Pacific Time
The way we design and build our homes, energy and water and waste systems, streets, sidewalks, neighborhoods, landscapes, open spaces, and sources of food impacts just about every level of our lives and the broader...