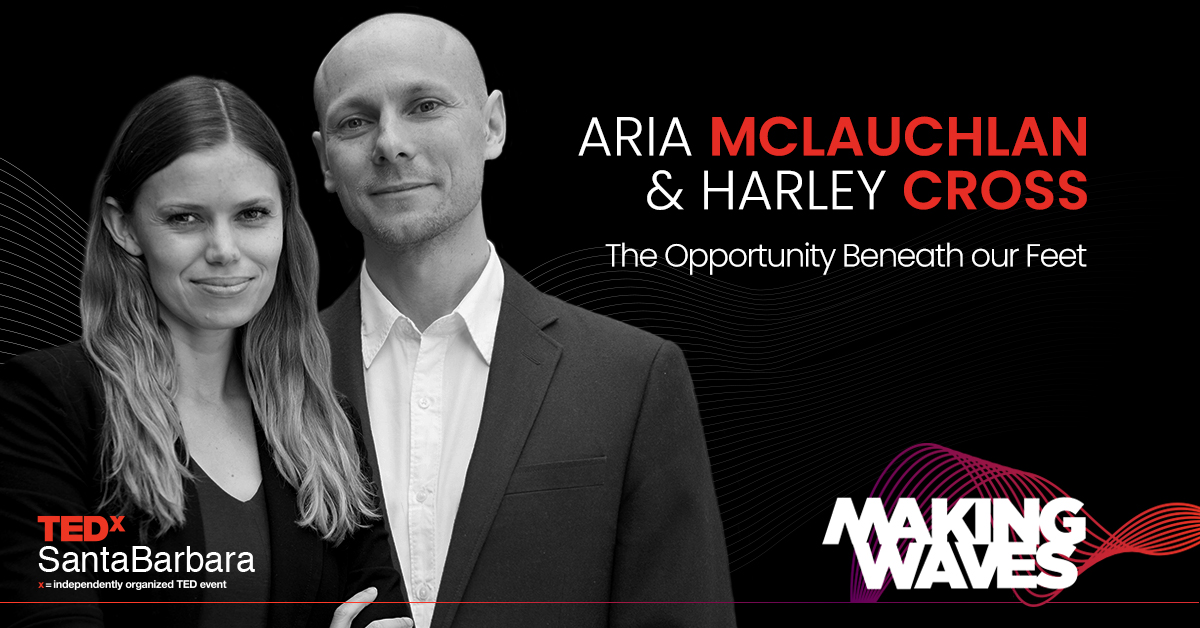 Aria McLauchlan & Harley Cross – The Opportunity Beneath our Feet
---
The Opportunity Beneath our Feet. Healthy soil for all Americans.
In this highly anticipated conversation, we will discuss why our future depends on our soils; and how Land Core's Aria and Harley work across government, research, and the private sector to leverage our political and financial infrastructure to rebuild American agriculture into a force for regeneration.
During the live show, we talked about Land Core's Policy recommendation to the Biden-Harris administration.
Land Core

Aria McLauchlan
---
Aria McLauchlan is Co-Founder & Executive Director of
Land Core
, a non-profit organization advancing soil health policies and programs that create value for farmers, businesses, and communities. She has led Land Core's rise to the center of the national soil health conversation, where it guides federal policy and incentives development, including helping to secure $50M in soil health investment in the 2018 Farm Bill. Aria previously worked in communications, business development, and marketing.
---
---
Harley Cross is an entrepreneur, business/creative strategist, producer, and Land Core's Co-Founder & Director of Strategy. Harley is also co-founder of a series of thriving businesses and non-profit organizations, including Hint Mint Inc., a designer candy company, LA-based communications agency Interconnected, and the Imagination Foundation. He has worked with clients such as the United Nations Foundation and
Move.Org
, to BMW and Ritz-Carlton.
---