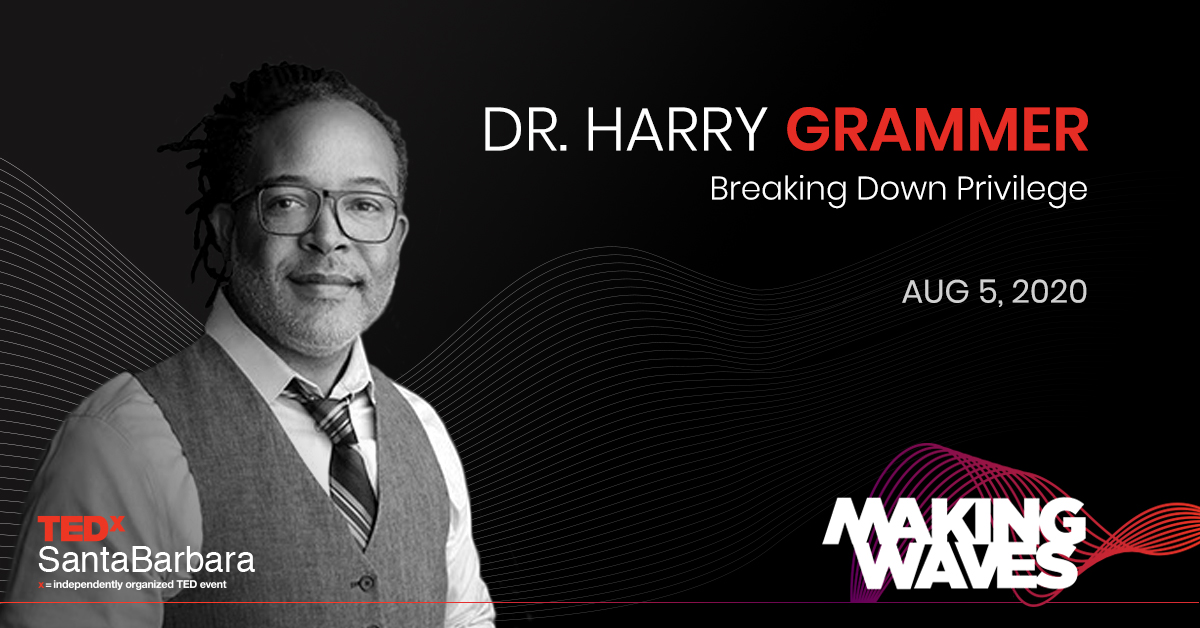 Dr. Harry Grammer – Breaking Down Privilege
---
Time to build a better world
---
Harry was on the 2018 TEDxSantaBarbara stage and returns to talk about the confluence of COVID and Social Justice. We'll discuss understanding the transformation that needs to happen as we come to grips with the amount of work facing us moving forward.
---
Authors Dr. Grammer reference during the talk:
---
Dr. Harry Grammer is a nationwide activist and educator. He founded the community-based organization New Earth in 2004 and is instrumental in reforming the justice system in Los Angeles County.
In 2017, Harry was honored as a CNN Hero, and in 2018 was selected as one of twenty inaugural Obama Foundation Fellows from over 20,000 applicants in 191 countries.
Harry brings leadership and lived experience, with a background in teaching arts and advocacy to incarcerated and at-promise youth.
---