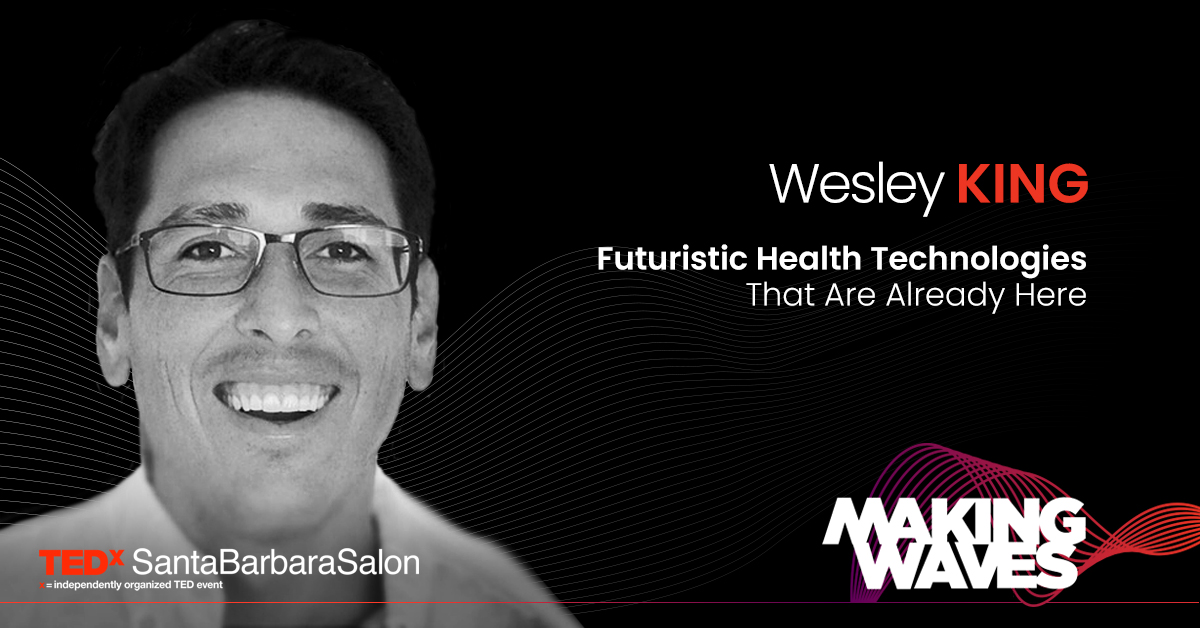 Wesley King – Futuristic Health Technologies That Are Already Here
Futuristic Health Technologies That Are Already Here
This conversation will remind you of the quote from William Gibson, "The future is already here, it's just not evenly distributed." Wesley spends his time on the fringes of technology and innovation, and as a result, he sees ideas before they hit the mainstream. He's particularly interested in the Human of the Future (Now) and how technology can help us live richer, fuller, longer, and more active lives.
HealthTech Investing and Fundraising
Wesley King is a licensed investment banker; he co-founded Coherent Capital to assist promising technology companies - especially health and wellness companies - with strategic investor relations. In addition, Wesley is an award-winning innovation ecosystem designer, having developed five novel internal technologies as an Innovation Architect at Cisco Systems.
Wesley is a Partner at IGC Fund. Wesley has advised a series of successful early-stage startups, utilizing his expertise in innovation, technical operations, commercial partnerships, and fundraising to accelerate business growth. He has sourced promising startups for deep tech and health technology-focused venture funds. In addition, Wesley was hired to build co-investor and private equity investor databases for several boutique investment banks, giving him a unique and proprietary perspective on the international early-stage investment market.
Welsey holds a BBA from the University of Michigan's Ross School of Business, a data science certification from the University of Washington, and was accepted on a full academic scholarship to the honors college at the University of Michigan.
---
Jul 6, 2022 04:00 PM in Pacific Time
EdTech expert Richard Culatta argues that technology can be a powerful tool for learning, solving humanity's most challenging problems, and bringing us closer together. He offers a refreshingly positive framework for preparing kids and educators...
Jul 13, 2022 04:00 PM in Pacific Time
Chef Chris Hill believes the dinner table is the center of the community, both in and out of the home, and has ideas for how we can regain this sense of Community.