Kelton Temby | The heartbeat of a beehive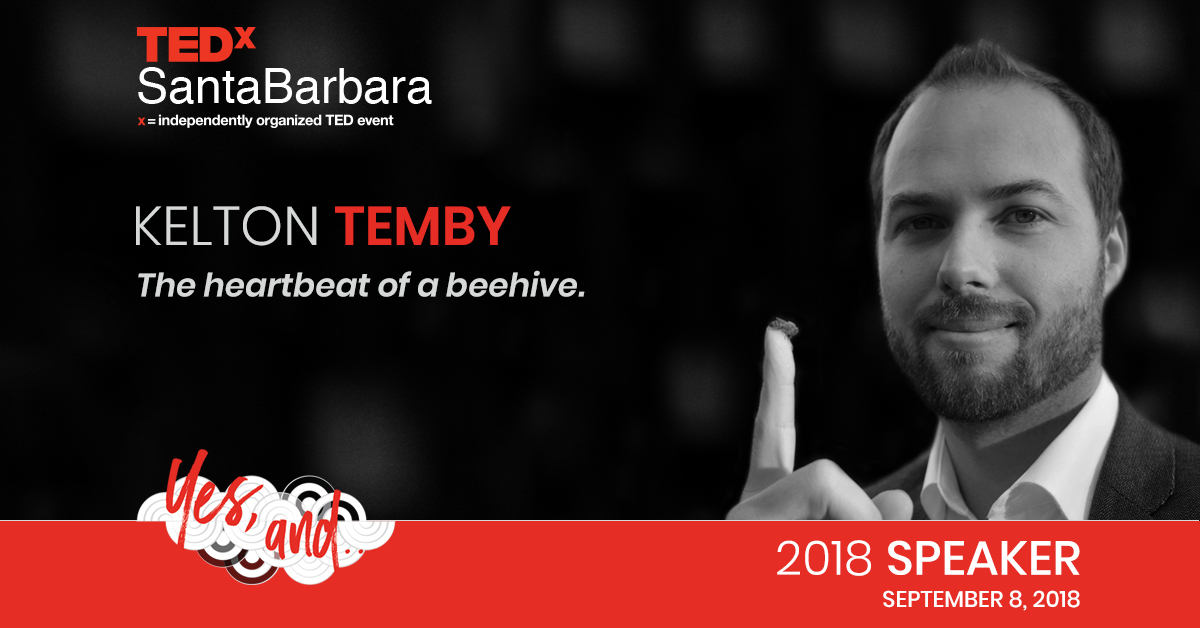 ---
The heartbeat of a beehive
Pay attention to the bees. Their behavior indicates the health of your immediate environment.
---
Kelton Temby is an engineer, beekeeper and the founder of Eyesonhives a honey bee health monitoring project with the mission of enabling sustainable agriculture.
Kelton left rural Australia to become a medical robotics engineer to help doctors treat patients remotely.  Kelton has led product developments for telehealth advances, and is named as an inventor in over 20 patents.  When 20,000 bees unexpectedly took over his backyard, he was inspired to apply remote patient monitoring approaches to see how we could help the struggling honey bee, and founded Eyesonhives with a team of engineers and scientists.  Eyesonhives is now used by researchers and beekeepers around the world, and has accumulated the largest honey bee data-set yet collected.