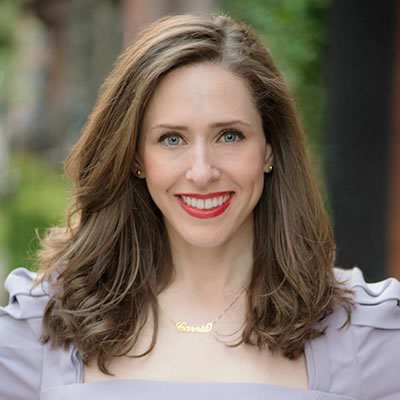 The Business of Beauty is Very Ugly
Fashion designer Carrie Hammer was shocked to discover the techniques the fashion and beauty industries employ to sell products. She fills us in on the real harm that these do to our psyches and proposes some smart solutions.
Carrie Hammer started her career as an advertising sales executive and often heard that she should "dress for the job she wanted not the job she had." This was tough advice to follow as she found a limited selection of fashionable, professional women's clothing with a contemporary fit. As a solution, she felt she had no choice but to start a line to cater to the underserved professional woman. CARRIE HAMMER launched in 2012 in New York City to critical acclaim to deliver stylish professional wear to women.
Hammer's passion extends beyond fashion to empowering women inside and outside of the workplace. This was exemplified in her debut fashion show during New York's Fashion Week in February, 2014 where she featured "Role Models Not Runway Models," and included the first ever model in a wheelchair on the runway. Hammer and her clothing line have been featured on CNBC, Fox Business News, Forbes, Good Morning America, Elle, Marie Claire, and Cosmopolitan, to name a few.
Hammer studied Economics and Women's Studies at UCLA and Fashion Business and Marketing at the Parsons Paris School of Art and Design. She is a graduate and recipient of the inaugural Tory Burch Goldman Sachs 10,000 Small Businesses program and also holds a certificate in Fashion Law from the Fashion Law Institute at Fordham Law School.