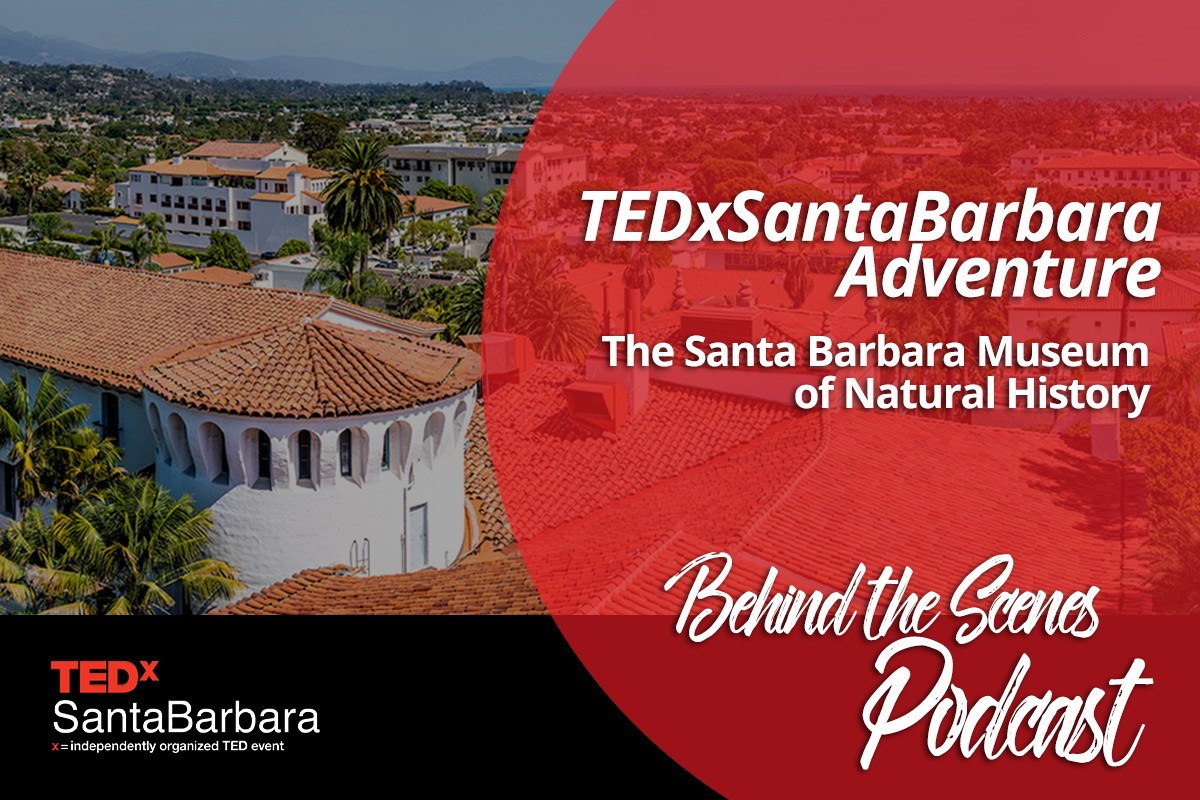 TEDxSantaBarbara Adventure: Behind the Scenes at the Santa Barbara Museum of Natural History
Our August TEDxSantaBarbaraAdventure will be at the 103-year-old Santa Barbara Museum of Natural History. Dr. Krista Fahy is the Curator of Vertebrate Zoology and will be leading us on a tour of the Collections and Research Center at the Museum.
In this Behind the Scenes Podcast, we talk with Briana Sapp-Tivey, the Director of Marketing and Communications at the Museum. She gives us a bit of the backstory of the Museum and what to expect during our Adventure.
The Museum also has their Butterflies Alive exhibit that will be next to the area of our tour and the Prehistoric Forest that has nine animatronic dinosaurs that you'll be able to see and hear when you join us.
Tuesday, August 13th. 5:30 - 7:30pm.
We'll have food and wine curated by our Tastes of TED curator, Tara Jones-Haaf.
Cost is $50.
Tickets are available at https://TEDxSantaBarbara.com/Adventures
This Adventure is limited to 30 people.
Click below to buy tickets for this August 13th 2019 TEDxSantaBarbara Aventure
[add_single_eventon id="2570" show_excerpt="yes" ev_uxval="1"]