Sam Kadi | Unmuting millions of voices one story at a time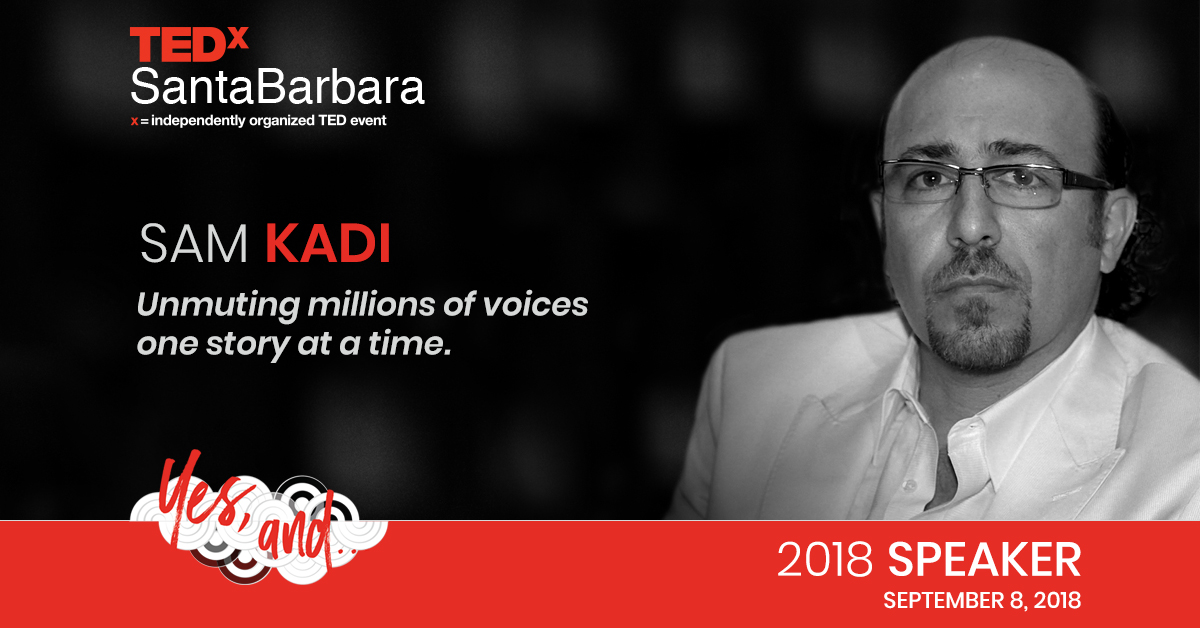 ---
Unmuting millions of voices one story at a time
Would you risk your life to rescue many lives? How, in a place of unimaginable terror, hope grew from a water bottle and a rose.
---
Syrian born-American filmmaker, Sam Kadi is the writer, director, and producer of critically acclaimed feature drama THE CITIZEN, starring Cary Elwes (The Princess Bride). Kadi's recent award-winning documentary LITTLE GANDHI was Syria's first official Oscar entry for Best Foreign Language Film. Kadi was invited to screen LITTLE GANDHI and to speak before U.S. Members of Congress, Members of the United Nations, Amnesty International, and the Canadian Parliament where Kadi met with Canadian Prime Minister Justin Trudeau.
Kadi has been recognized by the prestigious Cinema For Peace organization for raising awareness of human rights issues through films and was asked to speak on the same subject before the International Criminal Court at The Hague, The Netherlands. Kadi was presented with a Humanitarian Service Award by the Life for Relief and Development Organization. In 2014, the SHOAH Foundation, founded by acclaimed director Steven Spielberg, recognized Kadi and chose him as a Spotlight Juror.
Kadi is a member of the Directors Guild of America (DGA), where he serves on the Guild Asian American committee. CNN, FOX, Al-Jazeera TV, Variety, Hollywood Reporter, and the New York Times are among the numerous media outlets that have featured Kadi.
Learn more about Sam Kadi here at SamKadi.com