Jennifer Bascom | What happens when you're right?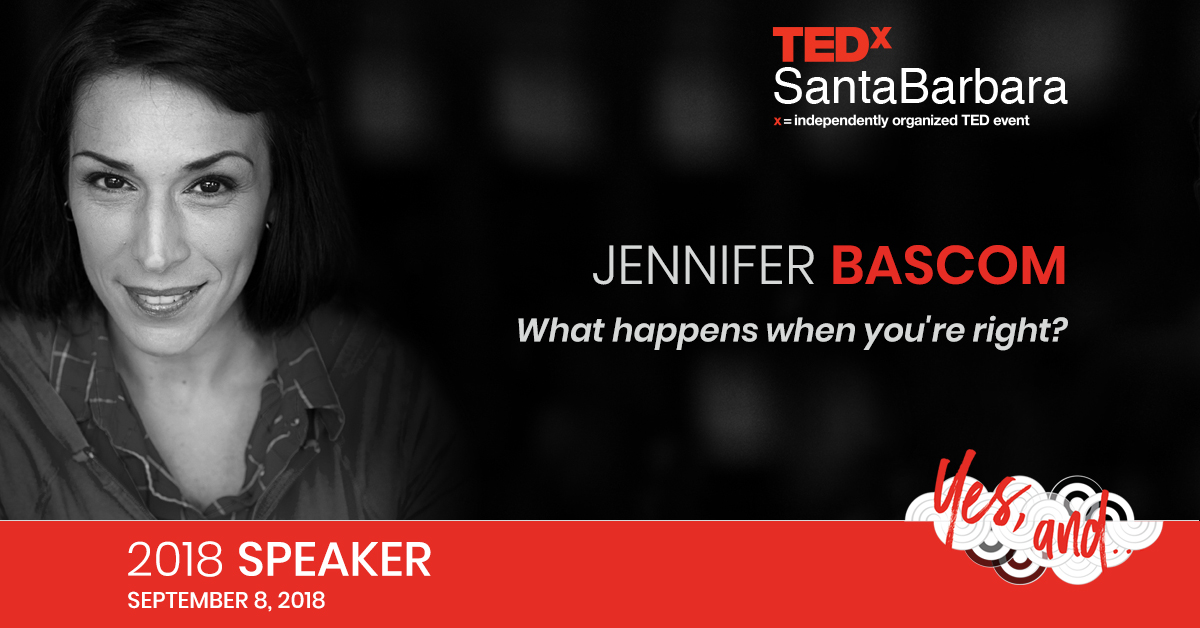 ---
2018 Topic: Sometimes, being right is just wrong.
We're all addicted to being right. But is there also value in knowing how to be wrong?
---
Jennifer Bascom is an improv comedian, writer, and improv coach. She has appeared on TV programs including True Beauty, World Cup Comedy, Jimmy Kimmel, Attack of the Show, and The Bachelor (as an improv instructor). She appears on the Facebook Live show The Greeting Card Critic and is a member of the all female improvised Shakespeare show, Shrew. Jen has also appeared in numerous commercials.
Jen has worked on various projects with Disney Imagineering, Second City Theatricals, ComedySportzLA, Comedy Central stage, Disney's Comedy Warehouse, ioWest, RI Shakespeare Co, and off-Broadway.
In addition to performing, Jen coaches improv workshops around the globe, from Fortune 500 companies, to TV writers programs, to the royal family of Qatar. It is her mission to share the super-power skills of improv like:: active listening, making other people look good, commitment, awareness, and "yes, and…" These basic human skills encourage communication, innovation, connection, inclusion, and joy.