Jeff Babko | Harmony in the silences: the secrets of good timing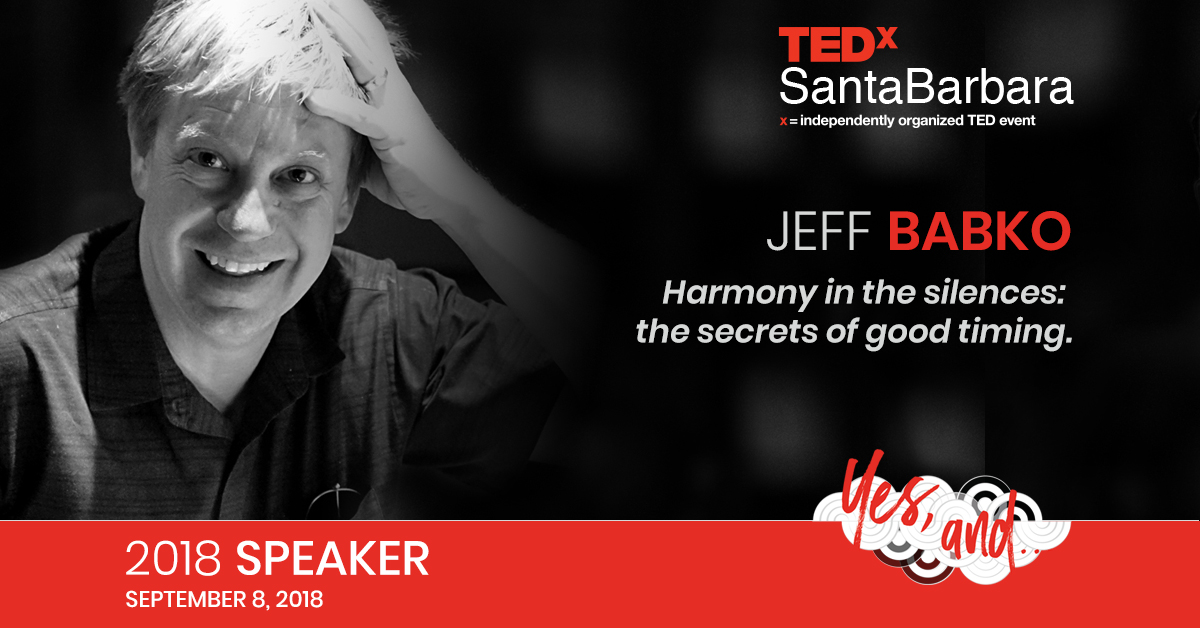 ---
Harmony in the silences: the secrets of good timing.
In music, as in life, timing matters. Here's how the three noble truths of timing can change your perceptions of just about everything.
---
Keyboardist Jeff Babko is a native of Southern California.  After graduating from University Of Miami, Babko immediately began touring the world with various acts. Television work began with Martin Short's talk show in 1999. For the past 15+ years, Babko has been the musical arranger, a composer, and band member on ABC TV's "Jimmy Kimmel Live". He was also a composer and orchestra member of the Emmys orchestra for 5 years.
Babko has been the touring musical director and accompanist for Mr. Short since 2002, and also performs with Short & Steve Martin. Their popular Netflix special was released in May 2018.  He has recorded and toured with Sheryl Crow, and also since 2003 has played and recorded with James Taylor.
Babko can also be heard on records by Jason Mraz, Frank Ocean, Alanis Morrisette, Smokey Robinson and Willie Nelson  Babko has four solo albums out under his own name, including 2012's critically acclaimed "Crux", and he hosted a podcast called "The Caffeinated Keyboardist".