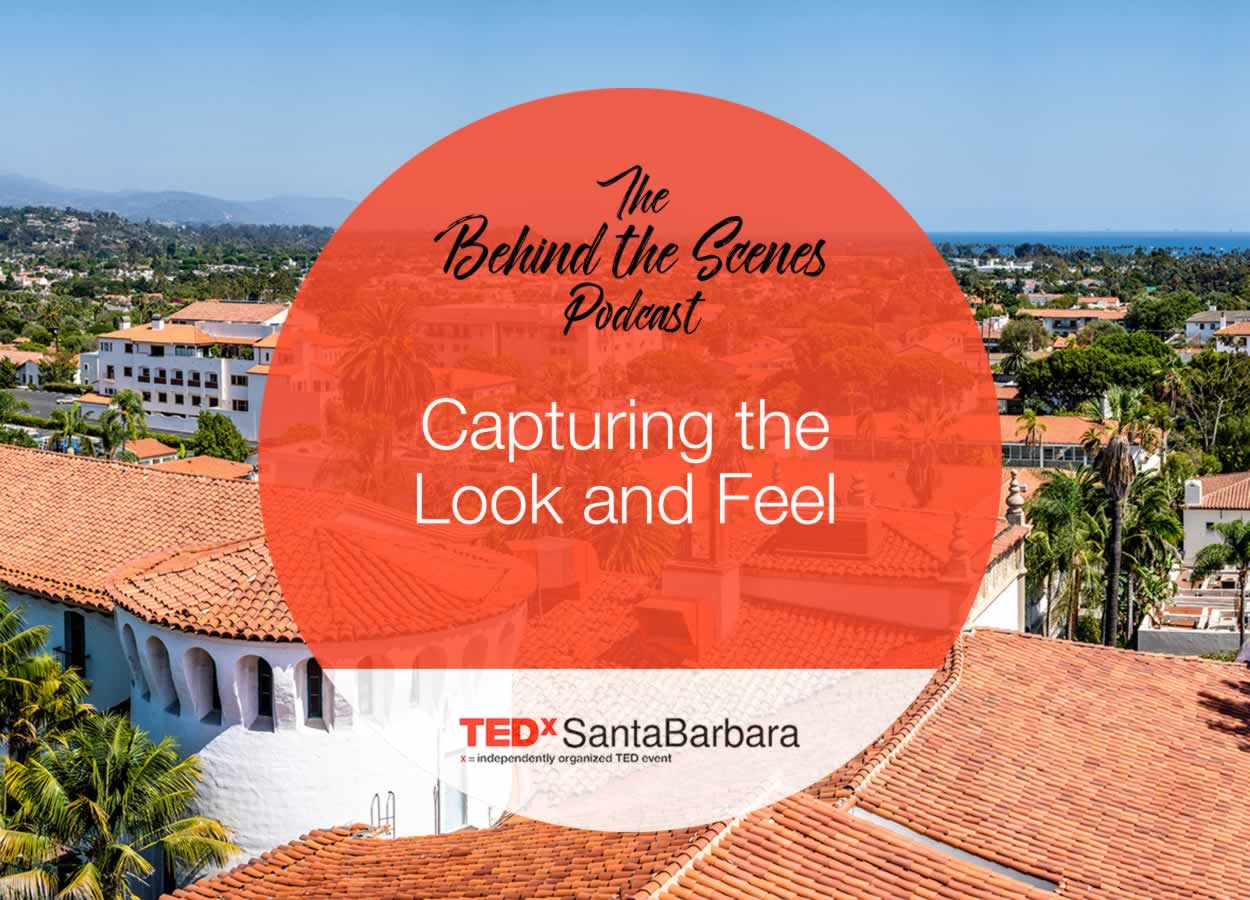 Ep 06: Capturing the Look and Feel of the Theme
Ep 06: Capturing the Look and Feel of the Theme
A conversation with the TEDxSantaBarbara Production Design Team
---
Welcome back to the show
This week we are going to talk about how we take our Theme and turn it into reality. Each year we come up with an abstract theme that gives us a lot of latitude when it comes to selecting ideas and speakers. This year we chose "Yes and..."

"Yes and…" is a guiding principle of Improv that promotes inclusion. The Yes explains the situation, while the And allows the listener to add their own experience to the talk, and take action.
I've asked our design team to join me this week to talk about how we visualize an abstract theme. They are:
Britt Jewitt of Studio 7, he's our set designer and has been responsible for each of our six shows in Santa Barbara. Lilian Pham, a student at UCSB and our graphic designer, coming back to us from our 2017 team and Marshall Pitman, a long time friend of the show, who used to fly out from his home in Texas to see the show. He's now our animator and produced last year's opening animation and will be debuting this year's as well.
---
Our inspiration for the original design came to us from an ancient Japanese design motif of waves, called Seigaiha. When we were at TEDFest in the Spring, I found this small dish that was exactly what we had in mind. That dish influenced everything from that point on.
More on this: http://project-japan.jp/seigaiha/
---