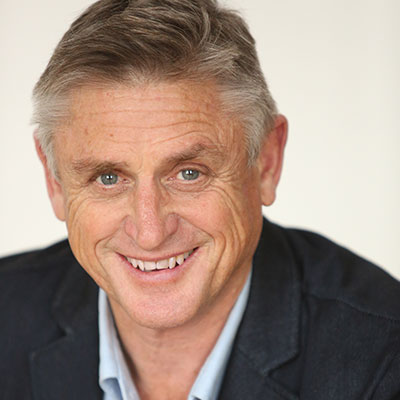 People shouldn't have to die at work.
Spike Edwards was raised in on a small farm in Australia. His father was a 5th generation farmer in a time where a man's word was his bond and a hard days work was normal.
 
Spike's mother, a polio victim, taught him that life was an adventure,  stand up for what you believe to be true and don't let anyone tell you what you can't do.
 
At the age of 15, Spike joined the army, and he says "little did I know 20 years later I was to go from a wide eyed army apprentice to a being a highly trained special forces operative".
 
His special forces training included indoctrination in the some of the world's most advanced business enhancing techniques, processes and technologies available at the time.
 
These critical skills would work anywhere on the planet at any level of conflict. Which Spike had the opportunity to test in culturally diverse areas such as Australia, USA, Singapore China, Brazil, Denmark and Malaysia. After the military, he spent 21 years drawing on that wealth of experience gained to focus on one challenge: cracking the safety code.
 
The turning point for him was working with a large American company.
 
It began like a scene from the movie Deep Water Horizon, large plumes of oil erupting into the air, equipment falling around people's ears, lifeboats launched, and several workers stranded on the facility with a highly explosive, combustible atmosphere ready to blow at any second.
 
Spike was called into design and roll out a safety campaign to turn the organization around and get them back on track,18 months later it turned out to be a hugely successful campaign.
 
However, its real success was that it unlocked so many key elements that have been able to be regularly repeated to save lives and grow leaders right around the globe thus bringing real hope to individuals, families and communities.