2017 Show Set Design Sneak Peak
Our architect, Britt Jewitt, has let his imagination run wild again this year and designed an amazing set for TEDx 2017. In this video, we asked him to explain his motivation and how he was able to visualize the theme: Outside In. 
Britt has designed every set since our first TEDx in 2010.  In the photo below, Britt is assembling his first design for us. The stage was only 10 feet deep and 20 feet wide. Hardly any room at all. The New Vic gives him a much larger palette to paint his ideas on to.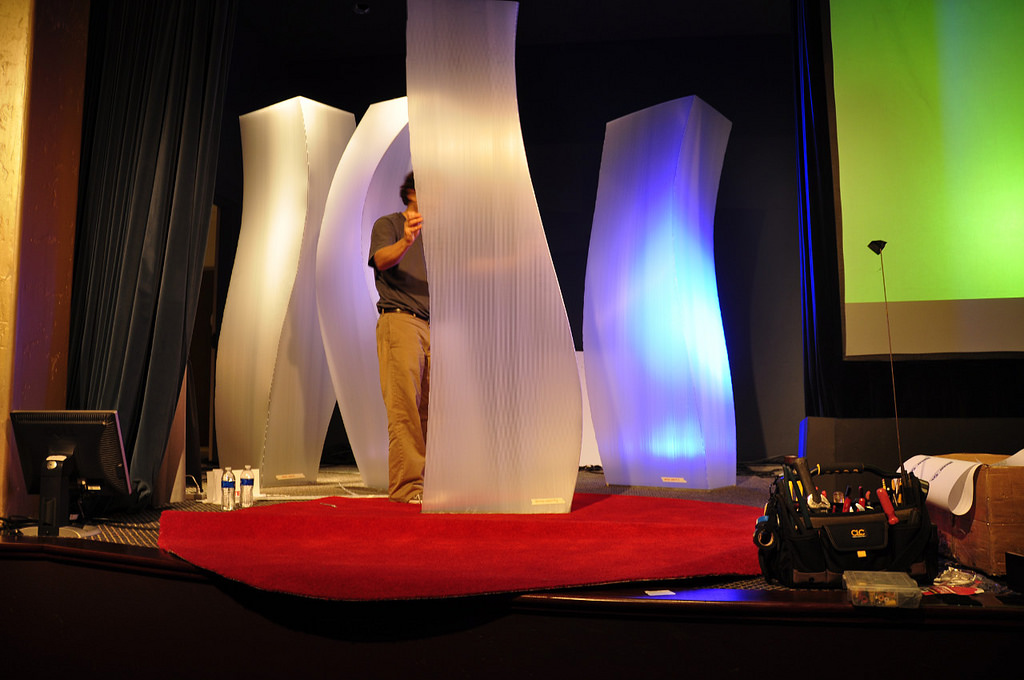 Update: August 8, 2017
We had a pre-production meeting today, where we debuted the set design model to The New Vic Theaters' Production Manager, Richard Croy (on the right). His extensive theater experience is invaluable as we look to bring Britt's vision to life. On the left is our new Director of Production, Chris Jeffries. She'll be managing a team to have this built in a scant 6-8 hours in November. Do you have theater experience and want to volunteer on this specific project? Click the Volunteer for TEDx link at the bottom of this page.