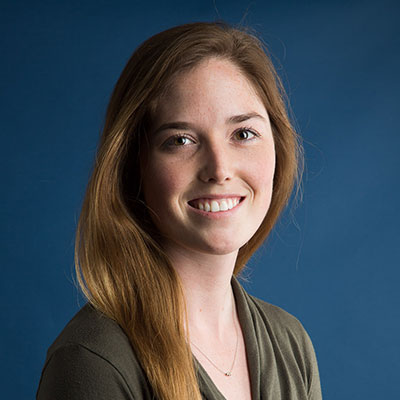 Making Stem Cells from Skin and How Basic Research Leads to Clinical Trials
The promising future of stem cell research could change how we treat degenerative diseases.
Leah earned her BS degree in biochemistry and molecular biology at UC Santa Barbara and is currently pursuing her PhD in biomolecular science and engineering also at UCSB. She is currently studying the cellular mechanisms of an inherited blinding disease that affects teenagers and young adults.
As an undergraduate researcher and Worster Award recipient, she performed genetic analysis of frog populations in the Sierra Nevada as related to a deadly fungal infection. She completed her BS with distinction in the major and was the student speaker at the 2013 UCSB life sciences commencement ceremony.
Leah is a Garland Scholar, Crossroads Fellow, recipient of the Breaux Fellowship, and she most recently won the UCSB Grad Slam Grand Prize for best 3-minute talk by a graduate student. She then went on in May of 2017 to win people's choice at the UC-wide Grad Slam competition. She is a member of the Women in Science and Engineering club at UCSB and is the teaching assistant for stem cell biology, where she teaches undergraduates how to present research in an understandable and concise format. She values the importance of communicating science to a diverse audience and emphasizing the need for basic research as a foundation for translational applications.