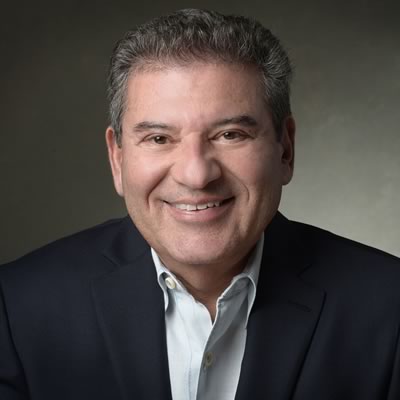 Can you tell the White Hats from the Black Hats – that is, the good hackers from the bad? Did you know that "hacker moms" might replace "soccer moms"? Come take a provocative ride to the future of hacking to learn why "Black Hats Are Rising".
Anthony "Tony" Perez is a serial entrepreneur, inventor, public speaker, and C-Suite Executive with broad business experience in electronics, medical devices, and wealth management. As an entrepreneur, he founded Safety Syringes, Inc. (SSI), obtained FDA approval on its product line, and was granted 12 US patents and over 30 foreign patents in the process.
Tony is a big picture leader who has a passion for connecting trends and looking for opportunities to solve business and organizational challenges. In 2014 he began researching the impact of social media on individual privacy. His research included examining trends on global employment practices, contract labor, the prediction that robotics and machines will eliminate 25% of the current workforce in 15 to 20 years, and the impact of the Internet of Things on Internet security.
His investigation encouraged him to look for a solution to replace passwords, which is the primary source of hacking by cybercriminals. He founded Netlok in 2014 to develop and market the concept of replacing passwords with encrypted photos, which has the potential to solve the hacking problem worldwide as a security authentication solution.