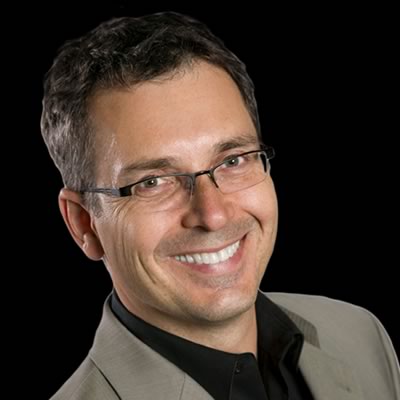 Trust – our belief in the reliability of a person, idea, or thing – establishes underlying frameworks shaping every relationship. Master facilitator Tom Wujec shows how our brains assess trustworthiness through two very different kinds of computation and how visualizing trust helps people work together better.
Tom Wujec is an Autodesk Fellow, master facilitator, popular TED speaker, and best-selling author on design, creativity, and innovation. As an Autodesk Fellow, Tom's team explores, expands, and explains how emerging technologies and ways of working promise to disrupt industries. From computational design and programmable matter, to synthetic biology and networked robotics, this work transforms the nature of innovation. Tom has worked on software projects including Sketchbook Pro, now used by over 50 million people worldwide, and Maya, the first software application to win an Academy Award.
As a master facilitator, Tom helps organizations innovate and solve wicked problems. Using a practice called Visual Strategy, he guides leadership teams to map out the complex play and trade-offs of their businesses – networks of industry drivers, market pressures, emerging technologies, customer aspirations, and organizational operations – into system maps that foster clarity, engagement, and alignment. This work has been applied in many Fortune 500 organizations, including those creating popular consumer products, cars, airplanes, movies, pharmaceuticals, and financial services. The result: teams identify new places to innovate and to foster a culture of creative exploration and impeccable execution.
Tom is a popular TED speaker and has delivered several talks on a wide range of topics, including fostering creativity, telling time with medieval astronomical instruments, systems modelling, and creative collaboration. He has written and edited five books, including Imagine, Design, Create, named "Best Business Book" by the New York Publishing Guild and Pumping Ions, which explores the topic of mental exercise and is now translated into 14 languages and published in 22 countries.
Before joining the private sector, Tom worked as a Creative Director at the Royal Ontario Museum, Canada's largest institution of its kind, where he designed award-winning exhibits and animations that brought to life the worlds of science, nature, art, and discovery.