Would you like to Volunteer?
Hello and welcome!
---
We're looking for volunteers from the community to join us in producing the various events that we have throughout the year. We have Salons, Adventures and in the Fall, our main event.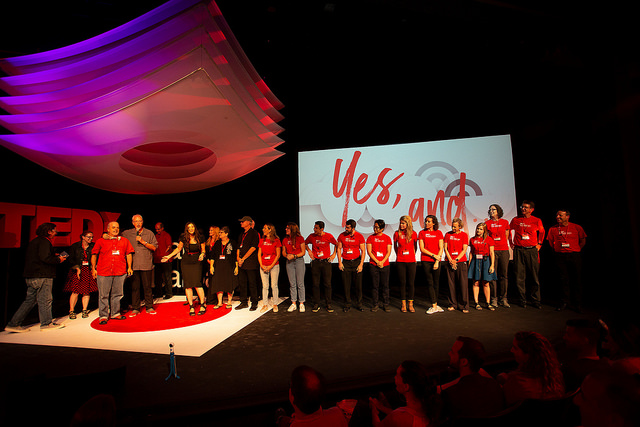 ---
Ways to participate
---
Core Team Member
We have 16 people who meet monthly, year-round, on all aspects of the organization. If this is something you're interested in, check the box on the right and a Team Leader will be in touch with you.
X-Factor
Our X-Factor volunteers are those who are ready for most anything, anytime during the year, running errands, helping out on an unscheduled task - you never know what you're going to get, but it will always be fun.
Deck Hand
On the week of the event we have 30-40 people who help doing everything from stuffing bags, to helping speakers, to cleaning up after our guests at the various venues. This is a great way to start working with us and get a feel for the organization. We also need Deck Hands for our Salons and Adventures each month.
Our process
Once you have filled out the form on the right the Volunteer Team will go over your details and be in contact with you if they have questions.
All of our events are managed in shifts that are set up in Signup Genius, you'll be notified when we need people and can then select a shift that fits your schedule.