DannieL Fuchs: Thriving Together: The Revolution of Multi-Generational Living
In Upcoming Conversations by Mark Sylvester
/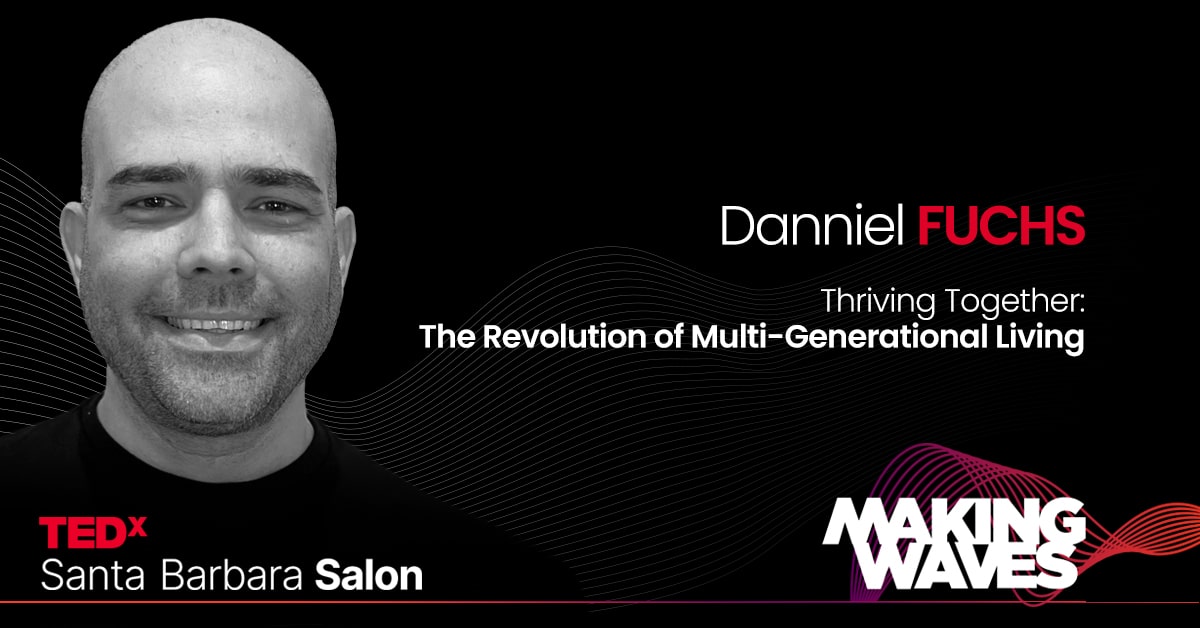 register for this conversation
Feb 28, 2024 04:00 PM in Pacific Time
Thriving Together: The Revolution of Multi-Generational Living
Explore the dynamic world of multi-generational living with Danniel Fuchs, a seasoned executive who transformed into a fervent advocate for shared family homes. Dive into the profound life experiences that shaped his understanding and appreciation for this unique living model. Uncover the myriad benefits, challenges, and enchanting facets of uniting multiple generations under one roof. This show isn't just about housing; it's about cultivating deeper connections, understanding, and collective thriving in an ever-evolving world.
With 20 years as an executive, Danniel Fuchs founded Multi-Gen Homes, advocating for multi-generational living after pivotal life events. His non-profit supports families moving to shared living, helping them thrive together. Through strategic planning and empathy, Danniel's initiative fosters strong family bonds and resilience, turning shared living challenges into opportunities for growth and connection and empowering families to embrace this living model successfully.
---
Supporting Data:  
About 45% of people ages 18 to 29 live at home, which Bloomberg said is roughly the same level as in the 1940s. More than 60% of Gen-Zers and millennials reported moving back home in the past two years, according to the poll, often because of financial challenges.  
Source: Harris Poll for Bloomberg  
Statistics about Multi-Generational Living: (Generation United and Pew Research)  
Gu.org - MG Family Report 2021 - Multigenerational Study MIT Report