Chad Lane – The Adaptive Age: AI's New Frontier – The Evolution of AI: Learning, Adapting, Transforming
In Upcoming Conversations by Mark Sylvester
/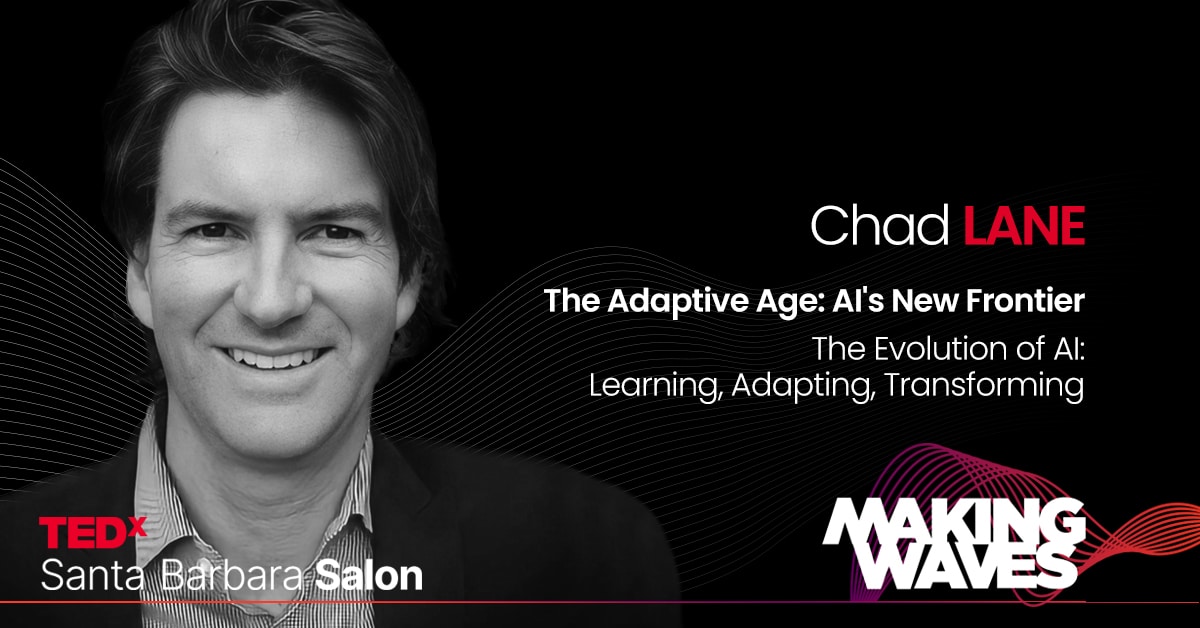 register for this conversation
Oct 4, 2023 04:00 PM in Pacific Time
The Adaptive Age: AI's New Frontier – The Evolution of AI: Learning, Adapting, Transforming
Adaptive AI in the workplace is heralding a new era of technical transformation, fundamentally reshaping how businesses operate and innovate. Unlike traditional AI models that rely on static algorithms, adaptive AI learns and evolves in real-time, mirroring human-like flexibility and responsiveness. This dynamic approach enables organizations to create personalized customer experiences, optimize operational efficiency, and swiftly adapt to changing market conditions. By continuously learning from data and adjusting to new information, adaptive AI empowers businesses to stay ahead of the curve, fostering a culture of agility and innovation. Integrating adaptive AI into the workplace is not merely an incremental improvement; it's a revolutionary leap redefining the boundaries of technology and human collaboration.
With over 20 years of hands-on experience, Chad Lane is a beacon of visionary technology leadership. His passion for driving growth, managing intricate roadmaps, and leading high-performing teams has significantly impacted both B2B and B2C markets.
His strategies as a product officer have fueled expansion and led to disruptive products that reshape industries. At Food Intelligence and ISSA, Chad achieved 126% year-over-year sales growth through AI-powered tools. As VP of Product at D2L, Chad's restructuring and launch of award-winning tools contributed to a successful IPO. Chad's foundation in Investment Banking at Merrill Lynch and early tenure at Opentable.com equip him with a comprehensive understanding of business dynamics.
Chad's commitment to ethical practices includes responsible use of AI and ML technologies and upholding data privacy. His forward-thinking approach seeks opportunities to unlock new knowledge, make data-driven decisions, and shape the future of product management.
---