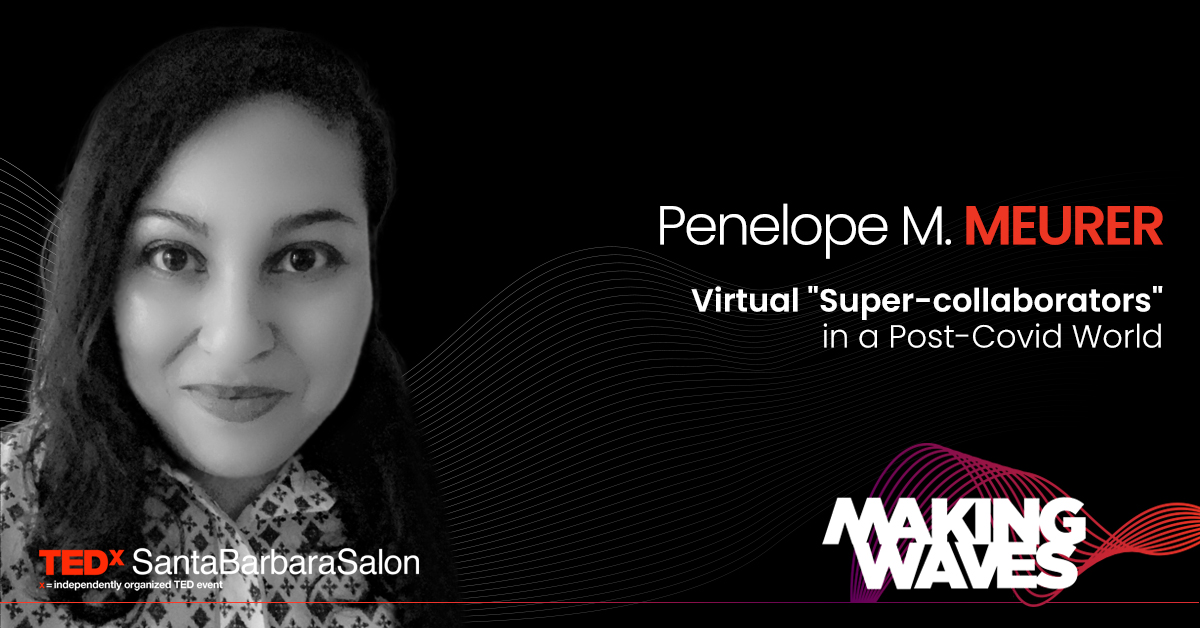 Penelope M. Meurer – Virtual "Super-collaborators" in a Post-Covid World
Virtual "Super-collaborators" in a Post-Covid World
Having led and participated in numerous high-performing virtual teams dating before COVID-19, Penelope is well acquainted with the power and productivity that can arise from strong interpersonal bonds built within such teams. However, as the business world begins to emerge from the most challenging periods of the pandemic, the strength of the virtual team is frequently called into question. Some believe that the team building and camaraderie of in-person teams cannot be replicated. Penelope challenges this notion through insights based on long-term, real-world experience - from the valued connections she has built with colleagues solely within the virtual realm to comparison with various professional experiences in the in-office environment. It becomes apparent that a binary view of virtual vs. in-person settings limits the potential of human interaction. How we partner is continuously evolving, and Penelope's examination of differing perspectives on work forums provides an avenue to advancing recognition of the value of the virtual environment.
Penelope Misquitta Meurer has been a part of the TED/TEDx community for over a decade and has held various different roles throughout her career in healthcare. She is a biostatistician by training, a self-identified multipotentialite and considers herself a global citizen, a role that in her opinion requires one to be connected to communities without borders which often equates to making and building virtual relationships that lead to many meaningful collaborations.
---
Aug 17, 2022 04:00 PM in Pacific Time
How do you use emotional awareness to change how healthcare works. Evan brings a career in design thinking to help solve the problem of how all of us interact with the healthcare system.
Aug 31, 2022 04:00 PM in Pacific Time
We now face political polarization, climate catastrophe, and economic destabilization. How do we move through these difficult times with grace and well-being?
Sep 28, 2022 04:00 PM in Pacific Time
In this session, we will explore why thought leadership benefits individuals, teams, and organizations incredibly.