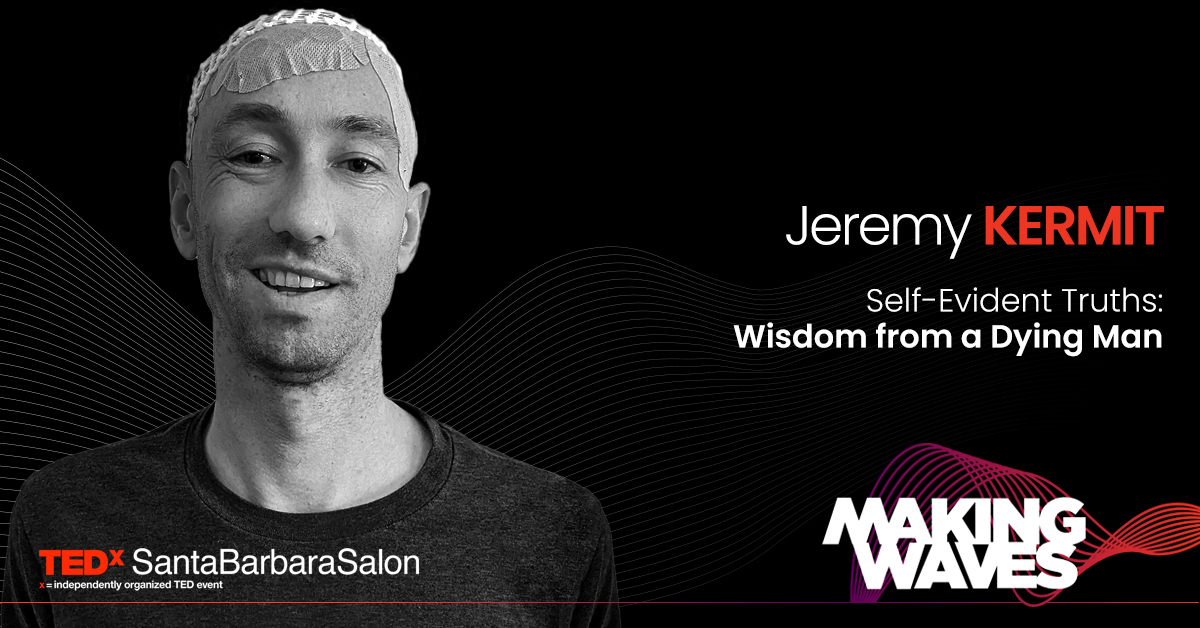 Jeremy Kermit – Self-Evident Truths: Wisdom from a Dying Man
Self-Evident Truths: Wisdom from a Dying Man. How do we talk about death?
Jeremy has Glioblastoma, a form of brain cancer with no cure. Speaking of death in western cultures is taboo and challenging. In this conversation, we'll talk about facing that reality and his choice to live his life to its fullest. He wants to share his philosophy in the hope we will be better prepared for these conversations inevitable in each of our lives.
Curator's note: Jeremy passed away two days after this show aired. We hope his final words help others find solace. The Santa Barbara Independent has published a memorial page which you can
view here
.
Born in 1983 in Menlo Park, CA.  Avid cyclist, spearfisherman, and freediver.  Worked as a CNC Programmer/Machinist in the manufacturing industry.  Entrepreneur/founder of Menloshaving.com, a high-end safety-razor business in 2020, during the height of the pandemic.
---
Oct 12, 2022 04:00 PM in Pacific Time
On the surface, a business meeting in the metaverse seems a lot more sustainable than everyone driving to the office. But what about all the computing power needed to build the AI factories and digital...