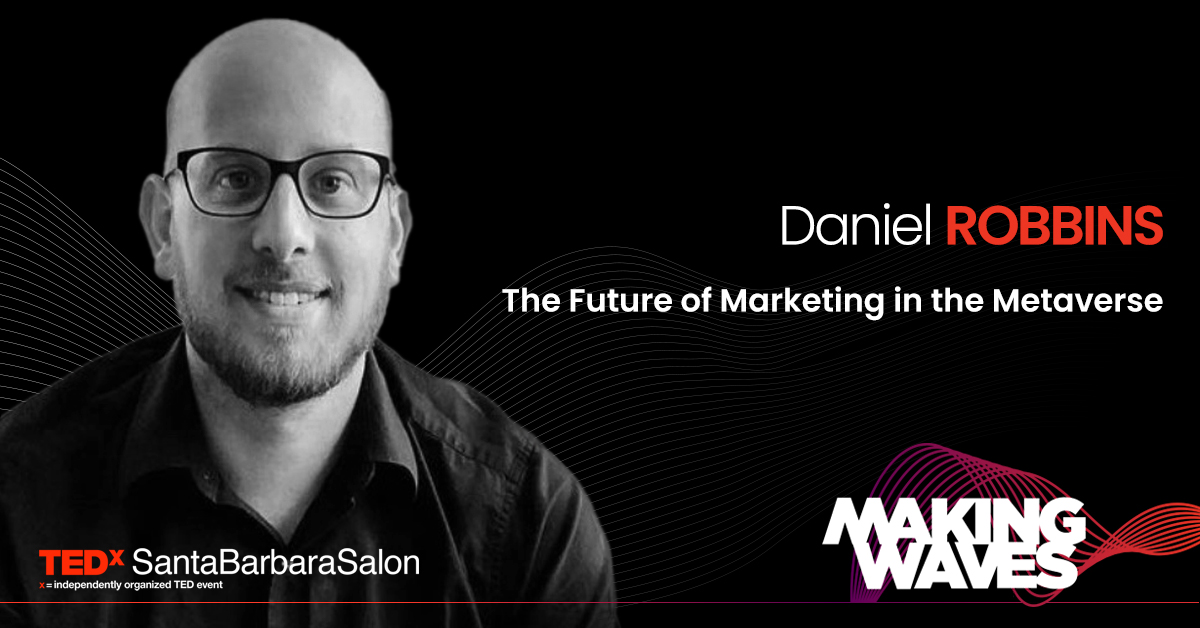 Daniel Robbins – The Future of Marketing in the Metaverse
The Future of Marketing in the Metaverse
Dan will explain how marketing will drastically change in web3 and the metaverse as we go to community-centric brands. With the adoption of DAOs and other community-driven projects, brands and people need to look at how they bring others in on the company journey and into decision making.
Dan Robbins is a media strategist, producer, and creator of "Meta Talkz, the first-ever Web3.0/Metaverse cable TV show focused on interviewing groundbreaking founders in the space, currently airing on Fox. On a mission to bring 100 million entrepreneurs into the metaverse, Daniel has helped over 150 entrepreneurs and brands get exposure in media outlets such as Forbes, CNN, New York Times and is also co-founder of Metaverse XYZ.
---
Aug 17, 2022 04:00 PM in Pacific Time
How do you use emotional awareness to change how healthcare works. Evan brings a career in design thinking to help solve the problem of how all of us interact with the healthcare system.
Aug 31, 2022 04:00 PM in Pacific Time
We now face political polarization, climate catastrophe, and economic destabilization. How do we move through these difficult times with grace and well-being?
Sep 14, 2022 04:00 PM in Pacific Time
Renewable EV charging can reduce fossil fuels, but will they relieve traffic congestion? While convenient, cars isolate people from their community, increasing separation, polarization, and despair. How can we improve our interactions with people?