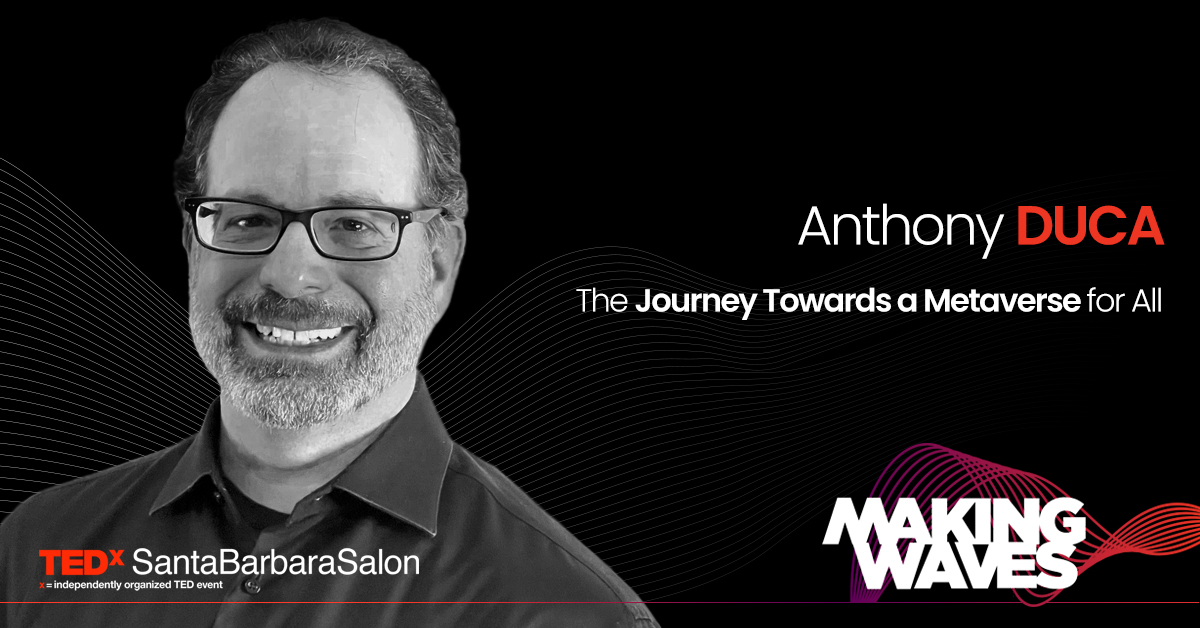 Anthony Duca – The Journey Towards a Metaverse for All
The Journey Towards a Metaverse for All
Wondering how accessibility, collaboration, and learning will shape the metaverse? Anthony Duca shares vision, values, and solutions for connecting from anywhere in the world with ways to unify ideas, products, and people through shared experiences.
Anthony Duca is a technology visionary pioneering the development of emerging software technologies covering early Internet marketplaces, intuitive data management, and 3D visualization focusing on human-machine experiences that drive revenue and brand opportunities. Early in his career, Anthony held various influential management positions at General Electric, completing GE's two-year management training program. In 2002, Anthony co-founded Bunkspeed and helped revolutionize 3D workflows and processes for automotive design. Currently, Anthony is CEO/Co-founder of Cavrnus, Inc., an extended reality technology company enabling enterprises, brands, and creators to build immersive metaverse experiences across teams, partners, and customers for connected growth and shared experiences. Anthony holds a BSEE with high honors from Rutgers University.
---
Oct 12, 2022 04:00 PM in Pacific Time
On the surface, a business meeting in the metaverse seems a lot more sustainable than everyone driving to the office. But what about all the computing power needed to build the AI factories and digital...