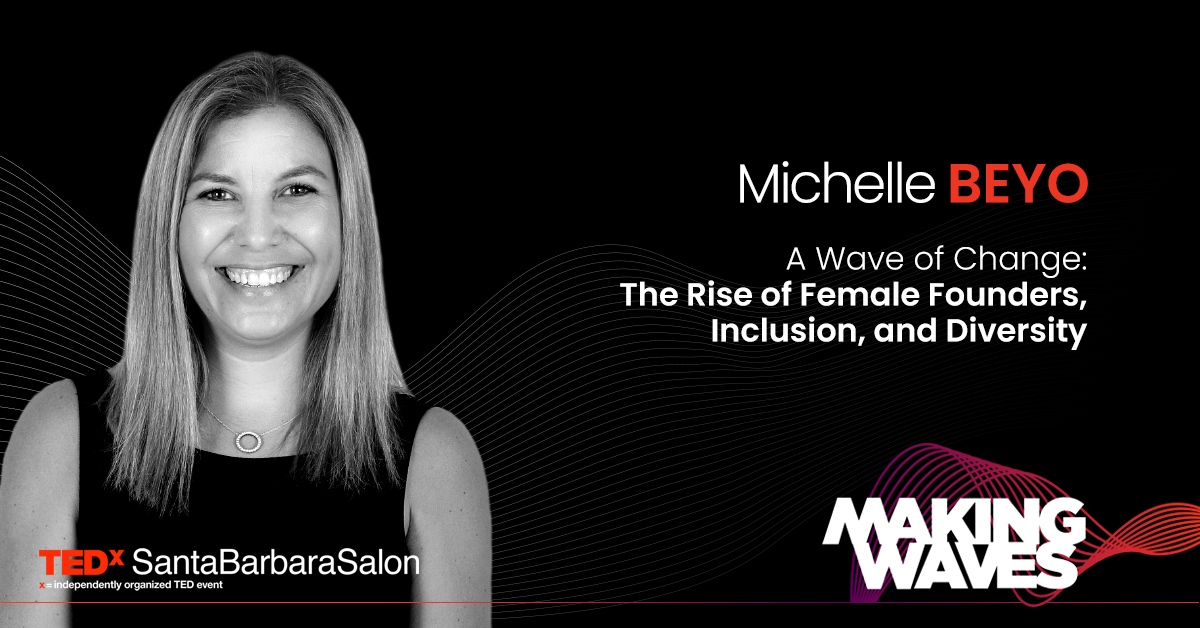 Michelle Beyo – A Wave of Change: The Rise of Female Founders, Inclusion, and Diversity
A Wave of Change: The Rise of Female Founders, Inclusion, and Diversity
A harsh reality must be faced: Female founders still face huge challenges rendering access to opportunities and funding. In a world where diversity is key, how do we change? In this conversation, we will talk with Michelle Beyo, about the wave of transformation and obstacles in the journey of the rising female founder. Driving diversity and inclusion is a complex issue. How do we get women more seats at the table through mentorship? And how, as an ecosystem can we foster a culture ready to tackle imposter syndrome with a strong network of like-minded leaders?
Michelle Beyo is the CEO & founder of FINAVATOR, an award-winning FinTech and Payments Consultancy. She is also a strategic advisor to FinTechs, a Money 20/20 Rise Up alumni, a Global Council Member of Women in Payments, the Membership Chair at Canadian Prepaid Providers Organization, a Payment Advisor at National Crowdfunding and FinTech Association of Canada, and a Board Member at Open Banking Initiative Canada. 
Michelle started FINAVATOR as she is passionate about payments and financial inclusion. She has 20 years of extensive industry experience driving innovation across the retail and payments industry. 
Michelle was named the "Top 30 Best CEOs of 2021" by The Silicon Valley Review and FINAVATOR was awarded "Most Influential Leader in FinTech Consulting - Canada" in 2020.
---
Dec 8, 2021 04:00 PM in Pacific Time
"Women's economic empowerment is not just a moral imperative, it is an economic no-brainer." Women make significant contributions to economic growth, wealth creation, innovation, employment, and human capital. Yet, their participation is constrained by structural...
Dec 15, 2021 04:00 PM in Pacific Time
Sandra Kwak, the CEO of 10Power, will explain their work with local partners to develop and finance commercial-scale solar projects in Haiti, making renewable energy affordable and accessible for tangible improvements in livelihood and prosperity.
Jan 5, 2022 10:00 AM in Pacific Time
The way we design and build our homes, energy and water and waste systems, streets, sidewalks, neighborhoods, landscapes, open spaces, and sources of food impacts just about every level of our lives and the broader...