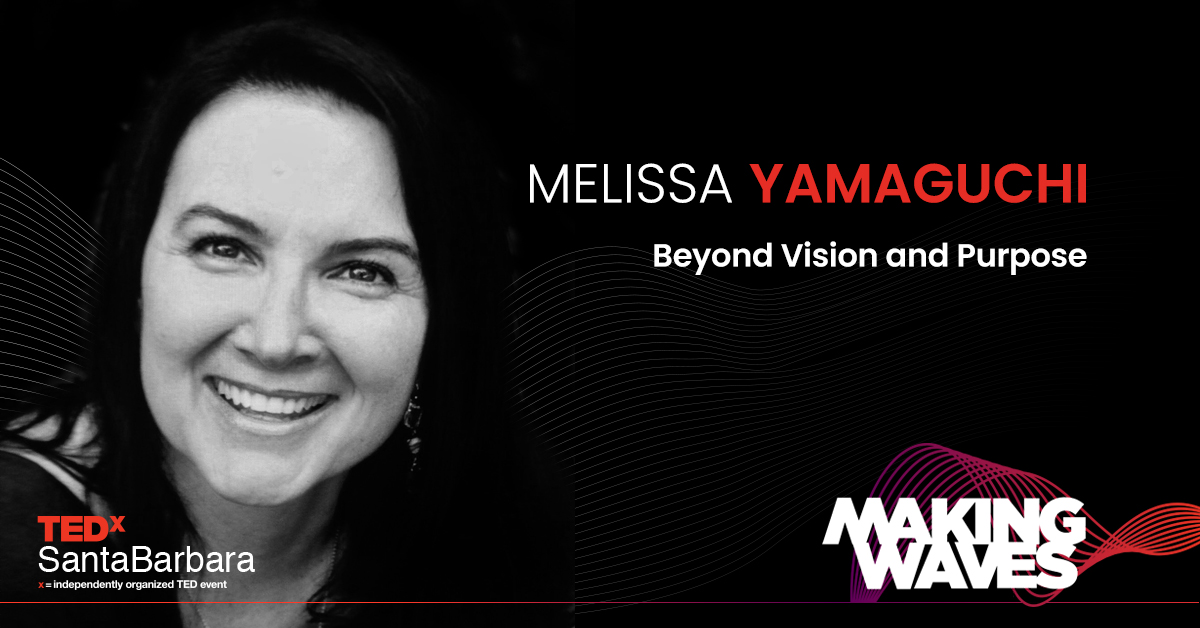 Melissa Yamaguchi – Beyond Vision and Purpose
Beyond Vision and Purpose
Having vision and purpose isn't enough, you must take action. The four roadblocks people often unknowingly or knowingly run into cause entropy. Your mind is the biggest cause of your inaction. What if one of the clues to discovering the keys to untapping your mind's strengths lay in a greater sense of self? Turning your thoughts into reality requires self-awareness.
The top ten signs that you lack awareness may surprise you, but once addressed, mastered, and understood will positively affect your outcomes, outlook, and life.
Melissa Yamaguchi, a dynamic educator, travels the world teaching lessons on the balance of the individual through the practice of Feng Shui.
Melissa utilizes humor mixed with self-awareness to encourage others to take ownership of their energy and their lives. She served as the first President of The Professional Beauty Association and the first female president of The Salon Association, comprised of national salon owners. She has twice served as a judge on the Global Best Foundation Entrepreneurial Leadership Event sponsored by The Anderson School of Business at UCLA. Own Your Energy, Own Your Life is the name of her blog on Huffington Post.
---
As mentioned during the show, Melissa gave us a couple of lists. Here they are so you can save them and put them to good use.
Lack of choice
Fear
Over analyzing
Procrastination
The ten markers
you lack self-awareness
Low energy
Constant feeling of being unfulfilled
Being able to let go
Remaining in a state of toxicity with thoughts, words, and actions
All show and no go
Feeling stuck
Striving to leave a mark
Balancing problems and not addressing them
Found success once, now deem everything else a failure and not trying again
Depression
Jul 6, 2022 04:00 PM in Pacific Time
EdTech expert Richard Culatta argues that technology can be a powerful tool for learning, solving humanity's most challenging problems, and bringing us closer together. He offers a refreshingly positive framework for preparing kids and educators...
Jul 13, 2022 04:00 PM in Pacific Time
Chef Chris Hill believes the dinner table is the center of the community, both in and out of the home, and has ideas for how we can regain this sense of Community.