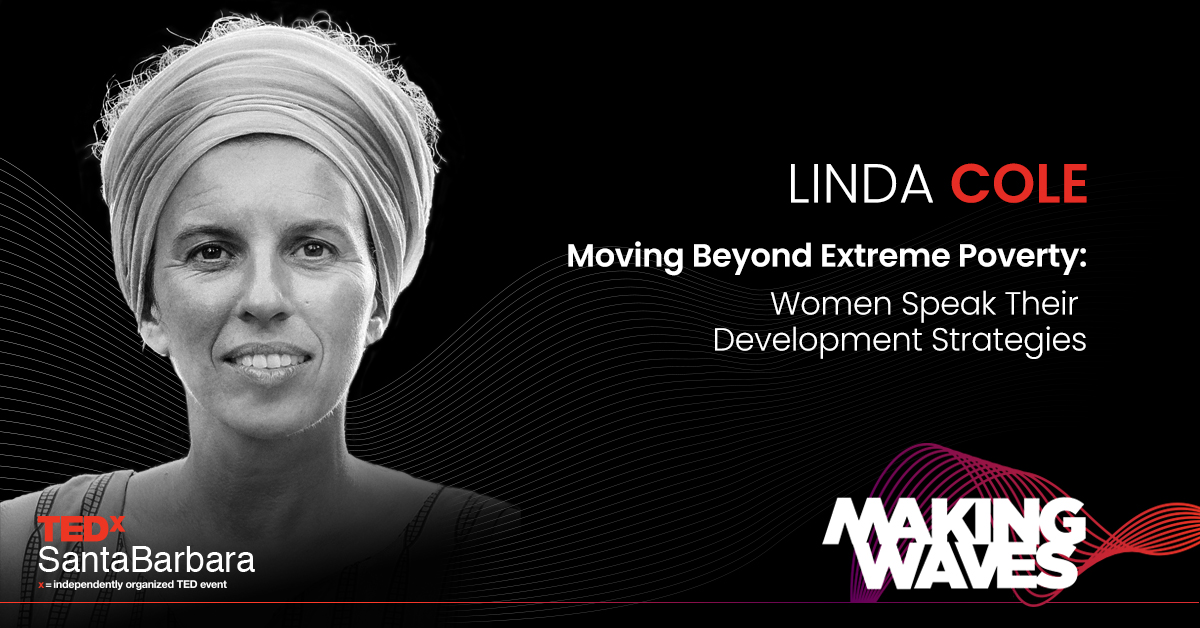 Linda Cole – Moving Beyond Extreme Poverty: Women Speak Their Development Strategies
Moving Beyond Extreme Poverty: Women Speak Their Development Strategies
When women become active participants in defining their development strategies, change takes place. African Women Rising has been on the frontlines working in Northern Uganda for the last 15 years, an area long-damaged by conflict and extreme humanitarian aid dependency. The recognition of women living in extreme poverty as powerful agents for change is forging a shift in how we implement development and the meaning of community empowerment.
Executive Director of African Women Rising
Linda Eckerbom Cole - Swedish born and raised, with Berber roots, now splitting time between the US and Uganda for much of her adult life. Critical years were managing complex emergency operations in conflict and post- areas of Angola, Mozambique, and Uganda. An avid vegetable gardener and a strong believer in helping build community from the ground up. Collector of outsider art and curator of stories from women on the front lines. Published expertise on unlocking the key steps of integrating women back home after war, and 15 years post-conflict experience building out the positive evidence base of those ideas as founder and Executive Director of African Women Rising- a community-based organization that has directly impacted the lives of more than 100,000 refugees and war-affected women and their families in Northern Uganda. A true humanitarian, she stepped up as the Co-founder of the Santa Barbara Bucket Brigade in her disaster-hit hometown of Santa Barbara after the deadly fire and debris flow in 2018-2019.
---
Jan 26, 2022 04:00 PM in Pacific Time
With the recent renaming of Facebook to Meta, the launch of the Omniverse by NVIDIA, and the proliferation of AR (Augmented Reality and VR (Virtual Reality), it is finally time for the Metaverse to become...
Feb 2, 2022 04:00 PM in Pacific Time
In today's world, it's become increasingly important for individuals and organizations to prioritize inclusion. In this conversation, Dr. Suzanne Wertheim shares one element where everyone can strive toward inclusivity: language.