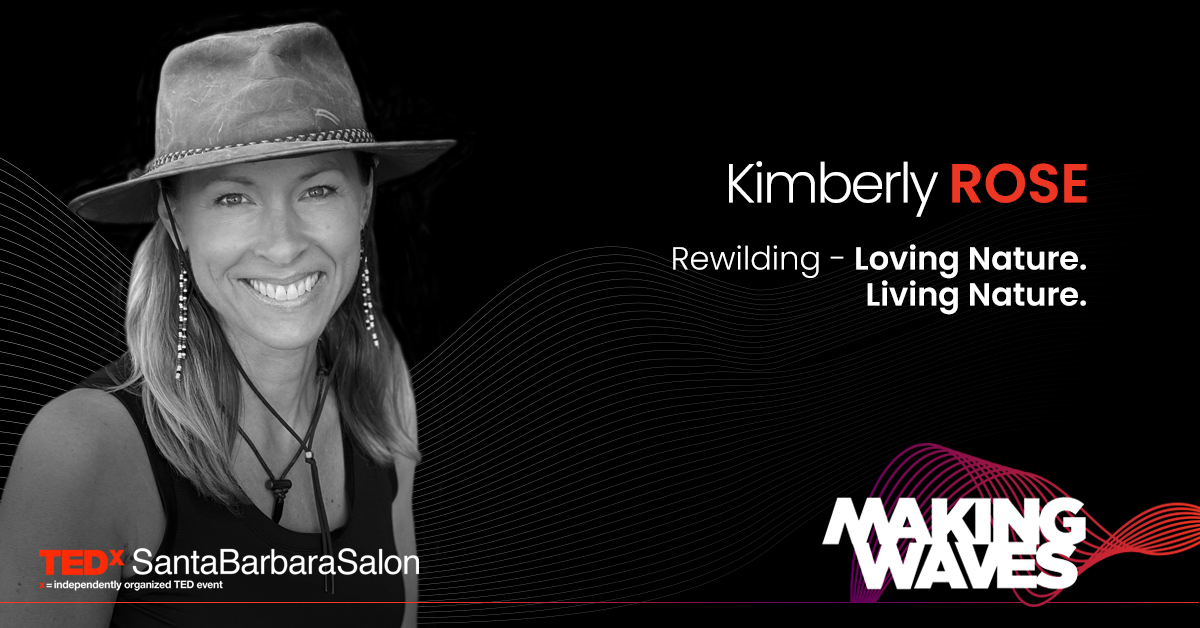 Kimberly Rose – Rewilding – Loving Nature. Living Nature.
Rewilding - Loving Nature. Living Nature. A perspective and a process of living a more nature-aware and nature-integrated life.
Kimberly's passion is facilitating the relationship between people and nature, people and animals, and people and people. As a naturalist, humane educator, eco-therapist, nature mentor, and dog trainer, she believes the health of people is absolutely intertwined with the health of our ecosystems and hopes that re-establishing natural, native connections will generate more compassionate attitudes and actions toward ourselves, one another, and the planet upon which we depend.
M.Ed. Ecotherapist, Naturalist, Educator
After 20 years of work in animal welfare, environmental rights, and nature education, Kimberly chose to step into the field of psychotherapy to more deeply address the disconnection at the root of her activism. Kimberly now guides clients and students to connect with their intuitive, animal selves and their local landscapes by trusting in the power of the human/nature relationship and the wisdom of the body to heal fractured attachments. She received her bachelor's degree in plant biology and outdoor education and her master's degree in Counseling. Kimberly is the owner and operator of Relational Rewilding Nature Guiding and Colorado Ecotherapy Institute. She blends her training in gestalt, ecology, herbalism, animal tracking, and somatic awareness into therapy and ecotherapy workshops for therapists. Kimberly is also faculty and coordinator for the Gestalt Equine Institute of the Rockies.
---
Dec 8, 2021 04:00 PM in Pacific Time
"Women's economic empowerment is not just a moral imperative, it is an economic no-brainer." Women make significant contributions to economic growth, wealth creation, innovation, employment, and human capital. Yet, their participation is constrained by structural...
Dec 15, 2021 04:00 PM in Pacific Time
Sandra Kwak, the CEO of 10Power, will explain their work with local partners to develop and finance commercial-scale solar projects in Haiti, making renewable energy affordable and accessible for tangible improvements in livelihood and prosperity.
Jan 5, 2022 10:00 AM in Pacific Time
The way we design and build our homes, energy and water and waste systems, streets, sidewalks, neighborhoods, landscapes, open spaces, and sources of food impacts just about every level of our lives and the broader...