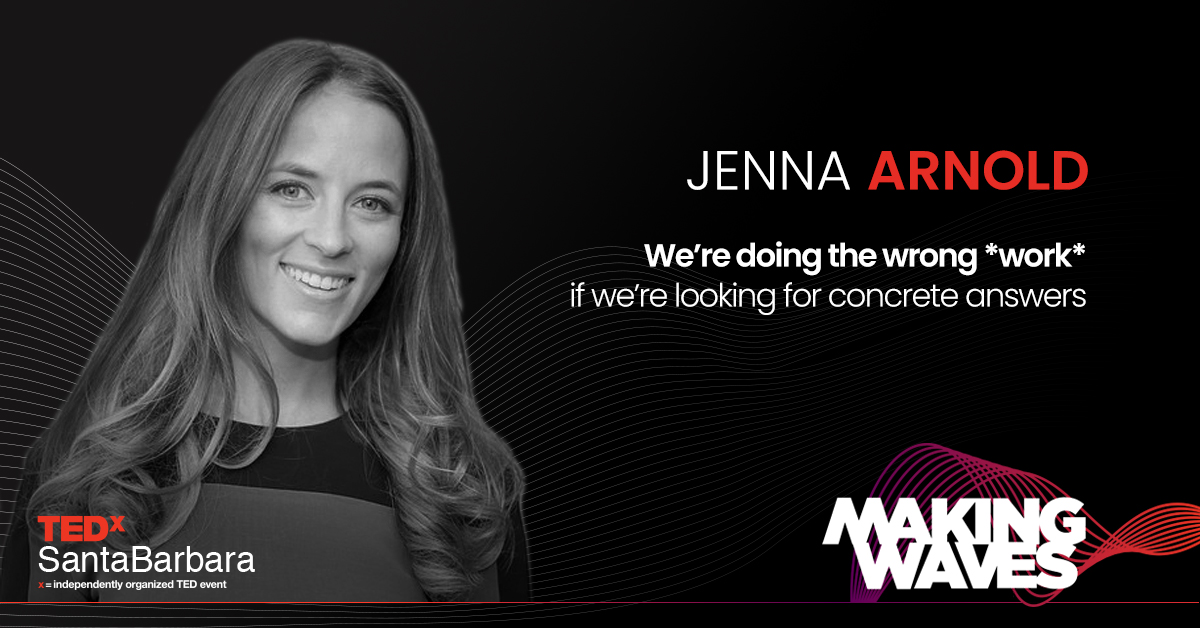 Jenna Arnold – We're doing the wrong *work* if we're looking for concrete answers.
---
We're doing the wrong *work* if we're looking for concrete answers.
Our relationships, the systems of which we operate, our attempts to understand new sets of information can sometimes (who are we kidding, all of the time!) become polarized. We have forced each other and ourselves into a binary state of understanding and doing when in reality, living in the middle, embracing the uncertainty, plowing forward to a complete—yet impossible to achieve—understanding should be our focus in the next chapter of our work.
---
Jenna Arnold believes complacency is the cancer of humanity & is constantly looking for new ways to educate and engage untapped communities into problem-solving machines.

Through her work as an author of the recent best selling book, Raising Our Hands, a frequent guest on MSNBC & FOX, one of Oprah's Super Soul 100 "using their voices to elevate humanity" and one of the 2017 Women's March organizers, Jenna takes her ability to simplify highly complex subjects to make them approachable by audiences eager to be involved in making the world better.

When she isn't watching a documentary about some far off place she's chasing her two children who are anti-sleep and schlepping between her homes in NYC and Pennsylvania.
---