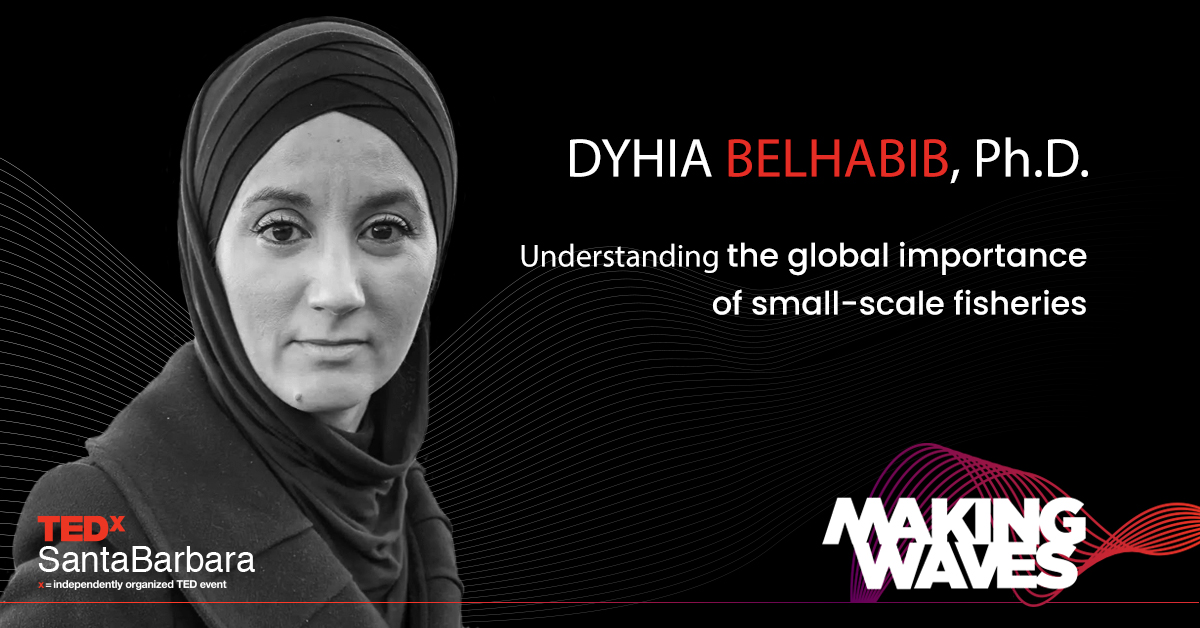 Dyhia Belhabib, Ph.D. – Understanding the global importance of small-scale fisheries
---
Understanding the global importance of small-scale fisheries. How their resilience and performance are affected by illegal fisheries, climate change, and lack of adequate data.
Dyhia works at the intersection of sustainability and ocean criminality. She created the most comprehensive and largest database of ocean criminality in the world, Spyglass.fish. She's a TEDx speaker on Diversity and Inclusion in science and climate justice. We will also get her views on the new Netflix film. Seaspiracy - its release this month is perfect timing for our conversation.
Principal Investigator, Fisheries, Ecotrust, Canada
---
Dyhia joined Ecotrust Canada in September 2016 as the Programme Manager for Fisheries. Before joining Ecotrust Canada, Dyhia was the lead researcher and engagement focal point for the Sea Around Us Africa at the University of British Columbia (UBC). Her work focuses on fisheries equity, food security, values associated with fishing, and social finance. Through her experience on issues such as illegal fishing, unfair fisheries agreements, lack of appropriate fisheries data, climate change and governance, conflicts, and natural disasters, Dyhia serves as an advisor for the Sea Around Us, and on the board of the Research Centre of the Ministry of Fisheries of Algeria, and FishTracker. Dyhia's work added a great deal of transparency and insight through thorough research on fisheries of the developing world. Dyhia holds a Ph.D. from the University of British Columbia in Resource Management and Environmental Studies, a Master's in Science from the University of Quebec in Rimouski, and an engineering degree from the Institute of Marine Sciences of Algiers (Algeria).
---