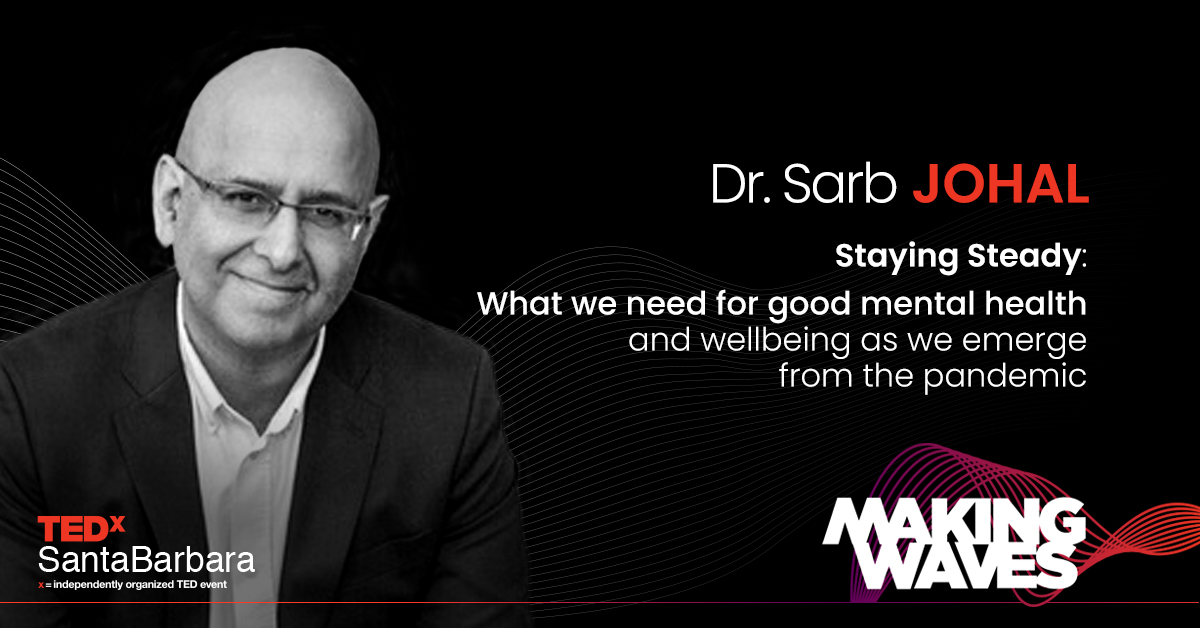 Dr. Sarb Johal – Staying Steady: What we need for good mental health and wellbeing as we emerge from the pandemic
Staying Steady: What we need for good mental health and wellbeing as we emerge from the pandemic
How do you deal with uncertainty and anxiety when your world is upended by the coronavirus pandemic? Dr. Sarb Johal, an expert in emergency management and disaster psychology, had to answer that question for an entire country as he helped develop the world-leading response that saw Covid-19 stamped out by the 'team of five million' in his home country of New Zealand. The lessons, which we can all apply in our daily lives, are the subject of this conversation.
Author, Speaker, Consultant Psychologist
Dr Johal's expertise as a psychologist, accumulated over a 30-year career, was central in New Zealand's world-leading response that saw COVID-19 stamped out in 2020. As an author, speaker, and strategic communications advisor, he is known for his ability to translate complex psychological theory into simple, understandable tips that help people get through crises and periods of uncertainty.
---
Nov 10, 2021 04:00 PM in Pacific Time
We live in a nation with more than enough food, but the numbers of hungry people continue to rise, with some of the greatest jumps in the college student population.
Oct 27, 2021 04:00 PM in Pacific Time
From the air to underground, countries are in the process of taking advantage of technologies to improve transportation in novel and impressive ways. But how do we ensure that this next transportation revolution maximizes the...