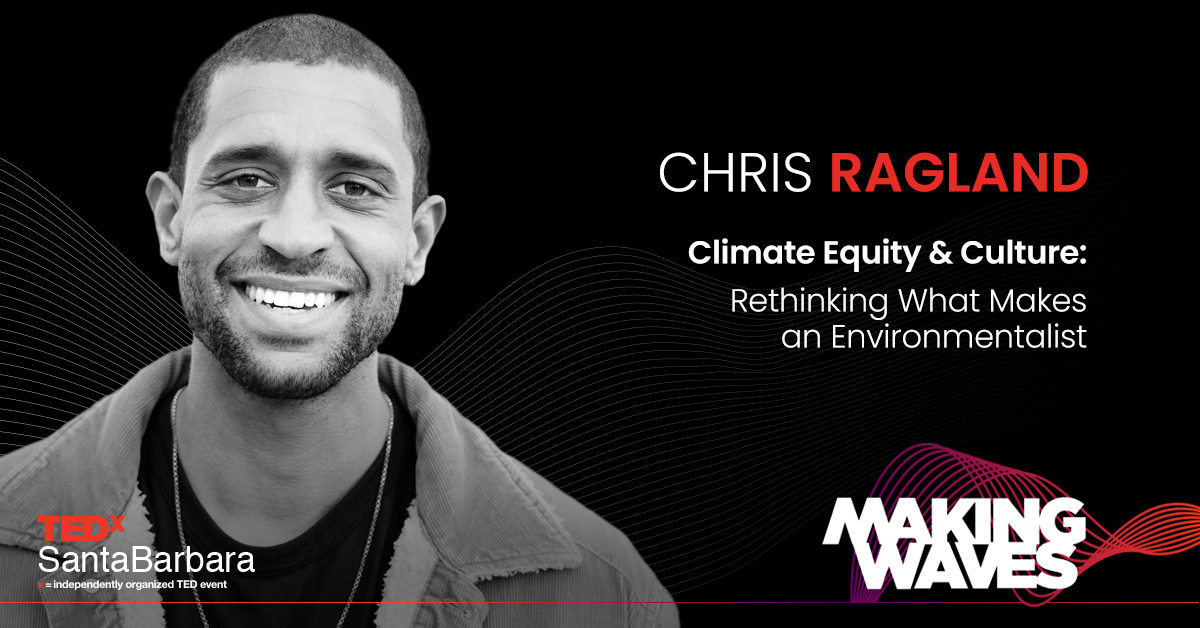 Chris Ragland – Climate Equity & Culture: Rethinking What Makes an Environmentalist
Climate Equity & Culture: Rethinking What Makes an Environmentalist
Chris will unpack environmental justice and the need for culture change to occur simultaneously with policy changes. Re-building relationships between the natural world and communities of color, centering awareness and resiliency into the minds and hearts of Black and Brown youth.
Chris Ragland is a community organizer on a mission to make the ocean a safe space for every race. His new project, The Sea League, aims to diversify coastal zones by creating a year-round ocean sports league that is accessible to low-income youth of color. He has a "fun first" approach to addressing climate change, creating pathways to environmental stewardship through time spent in marine habitats. Chris brings over 15 years of experience as a diver, spearfisher, kayak guide, and surfer with a B.A. in Environmental Studies at UCSB.
---
Oct 12, 2022 04:00 PM in Pacific Time
On the surface, a business meeting in the metaverse seems a lot more sustainable than everyone driving to the office. But what about all the computing power needed to build the AI factories and digital...