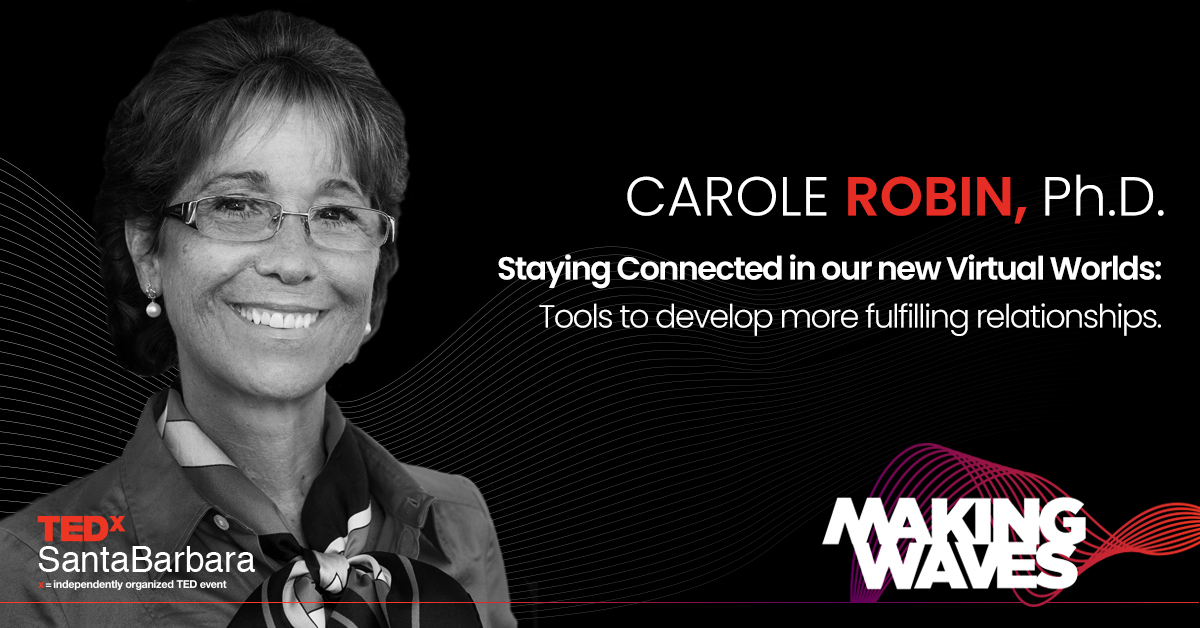 Carole Robin, Ph.D. – Staying Connected in our new Virtual Worlds
---
Staying Connected in our new Virtual Worlds: Tools to develop more fulfilling relationships.
Carole has worked with thousands of MBAs and hundreds of high-profile execs and their teams for 40+ years to increase their EQ and interpersonal effectiveness by helping them understand the difference between contact and connection. She'll unpack how to deepen relationships during COVID.
---
Carole Robin is a former Stanford GSB professor with a bunch of fancy titles who taught the legendary Interpersonal Dynamics course (aka Touchy Feely) and subsequently co-founded
Leaders in Tech
, bringing all she taught to Tech startup CEOs. She is the co-author of Penguin Random House's new
Connect
which contains the lessons of "Touchy Feely" that thousands of students for decades consistently describe as life-changing because it didn't only make them better leaders -- it made them (and continues to make them) better sons, daughters, spouses, parents, siblings, friends and colleagues.
---