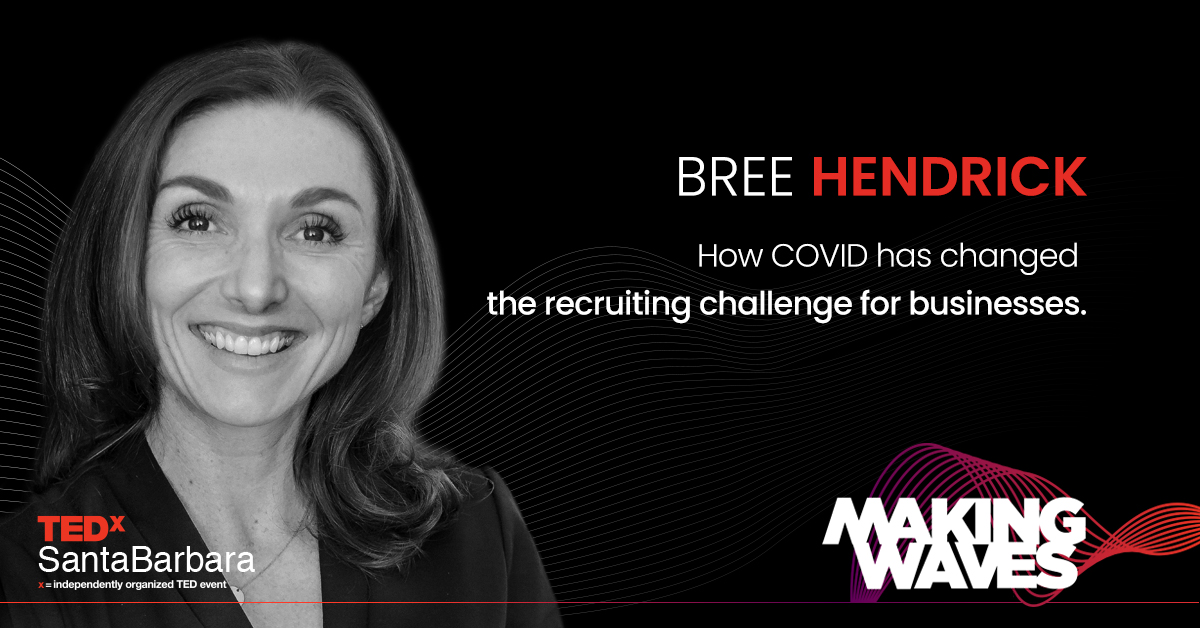 Bree Hendrick – How COVID has changed the recruiting challenge for businesses
---
How COVID has changed the recruiting challenge for businesses. How to attract and retain talent in a competitive market.
Bree Hendrick helps organizations find the best talent from around the country and has been doing that for years. Now with COVID's constraints, the challenges for the workplace have multiplied. We'll talk about how growing businesses are creatively finding key people to add to their teams.
---
Bree Hendrick is the co-founder of VivaHire, a Santa Barbara based recruiting firm that specializes in talent acquisition for the technology, health, and hospitality industries. At the start of her career, Bree worked in luxury hotels and resorts, recruiting for properties such as the Ojai Valley Inn & Spa and Carmel Valley Ranch. She gained extensive expertise in recruitment strategies and human resources before transitioning to executive search.
For the last 10 years, Bree has been working with local industry leaders on recruiting strategies and effective methods for building teams within the start-up environment. Bree holds a Bachelor's Degree in Law & Society from the University of California, Santa Barbara.
---