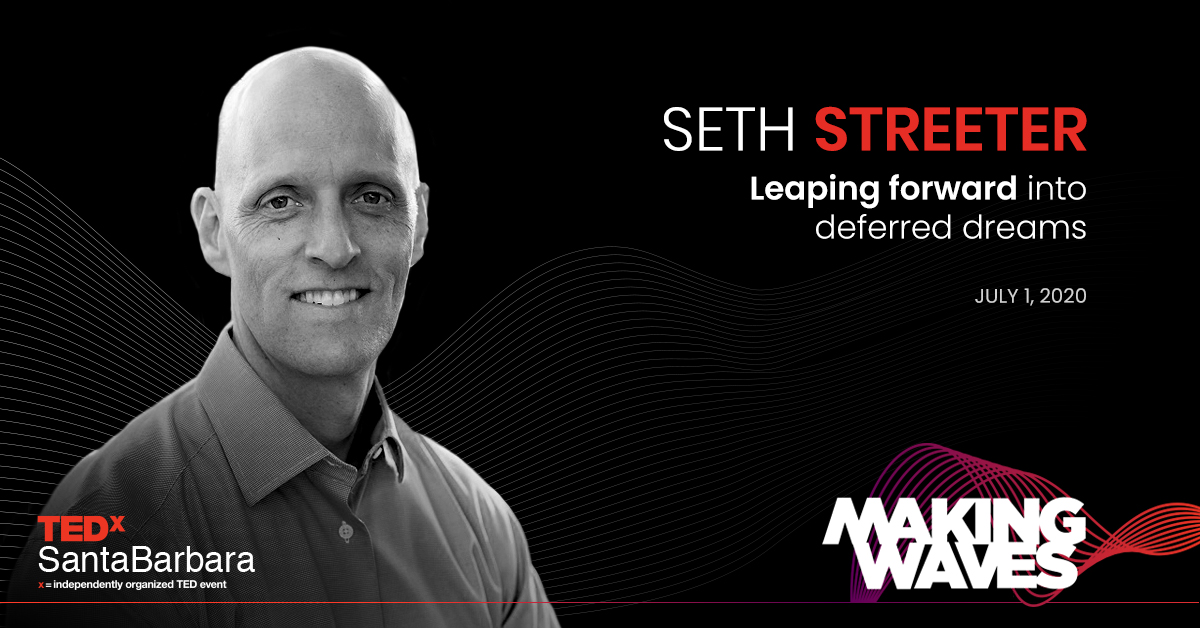 Seth Streeter – Leaping forward into deferred dreams
---
Leaping forward into deferred dreams
How to design and ignite your 3.0 life
---
Seth Streeter was on the TEDxSantaBarbara stage in 2016, talking about a new way to think about how we manage our money and our lives. In this conversation, we will look at how our current climate is an opportunity to take another look at our goals.
---
Seth co-founded Mission Wealth in 2000, a nationally recognized wealth management firm that specializes in guiding clients through significant life events.
Seth is a thought-leader for conscious financial planning as well as an ambassador for environmental sustainability. He graduated from UCSB and has a Masters of Science in Financial Planning.
Seth is the Chief Impact Officer at SustainableFuture.org, where they take positive actions to improve our community and our planet.
---