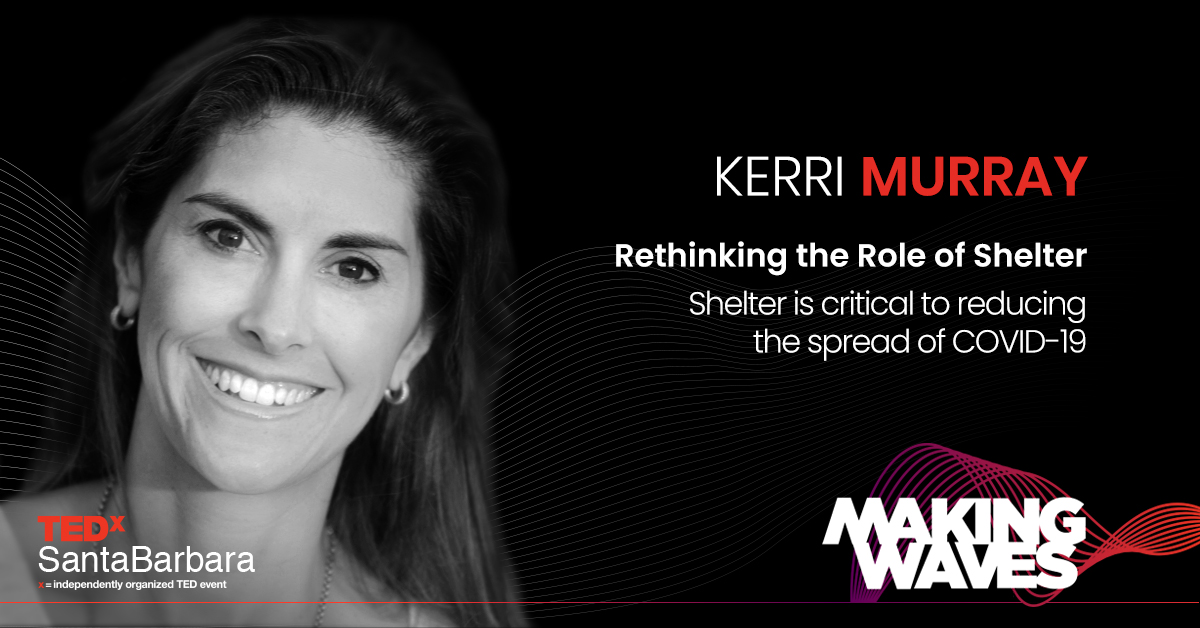 Kerri Murray – Rethinking the Role of Shelter
---
Rethinking the Role of Shelter.
Shelter is critical to reducing the spread of COVID-19.
---
All of our lives are being affected by Coronavirus in some way, but those living in overcrowded refugee camps or in makeshift settlements are particularly vulnerable. What if you don't have a place to call home during the pandemic? Shelter is a critical need for people who are simply struggling to survive after losing their homes to disaster or conflict.
While COVID-19 has made their work more challenging, global humanitarian relief organization, ShelterBox, is committed to providing displaced families with a place to call home through this outbreak. Their work responding to disasters and crisis situations doesn't pause because of the pandemic. During this new humanitarian disaster, the importance of shelter has never been clearer. And, while their work doesn't often make the news headlines, ShelterBox, has been nominated for the Nobel Peace Prize in 2018 and 2019 for its relief efforts in some of the world's most extreme conflict zones.
Kerri Murray, President, ShelterBox USA
---
In addition to serving as President of ShelterBox USA, Kerri is Board President for GIRLS ROCK Santa Barbara. She is also an active member of the Rotary Club of Montecito. Kerri has more than 11 years of experience as a nonprofit executive, including at Direct Relief, following a 13-year career with GlaxoSmithKline Pharmaceuticals. She regularly speaks on issues of philanthropy, international development, and female empowerment.
---