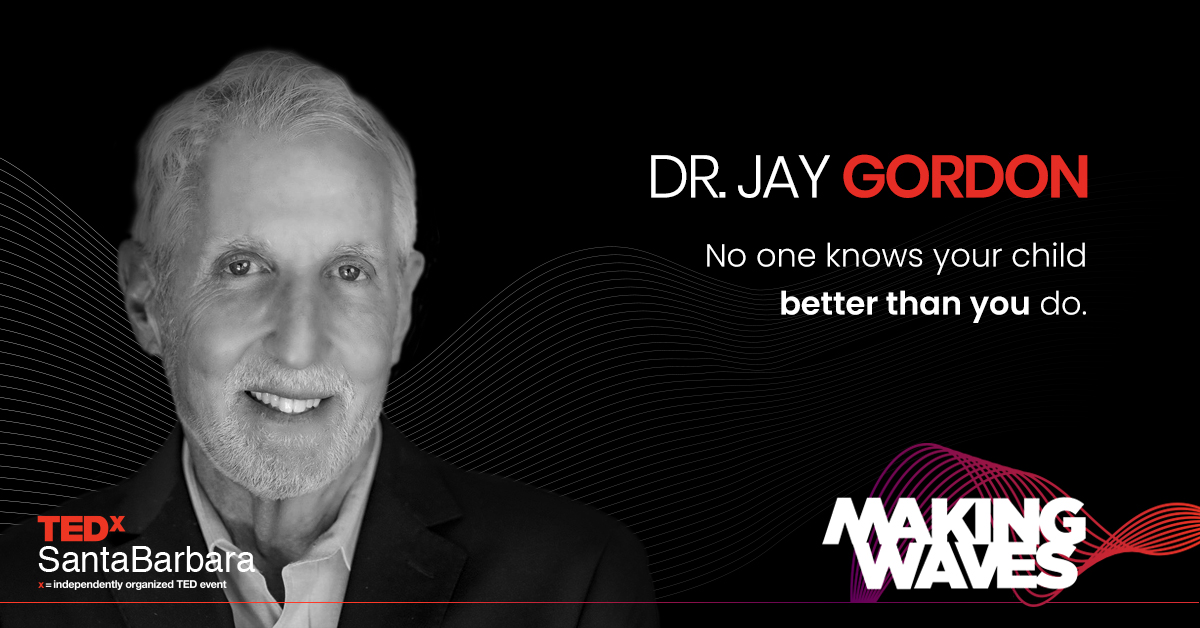 Jay Gordon, MD, FAAP – No one knows your child better than you do.
---
No one knows your child better than you do.
---
Dr. Gordon says his biggest challenge right now is managing family members' anxiety. As one of our leading pediatricians, he suggests there are too many unknowns about COVID to guide long-term decision-making. Recent news from the American Pediatric Society suggests that children and teenagers are not immune, and we need radical behavior change. We will discuss these topics, including his philosophy about vaccines.
---
In the middle of his residency training, pediatrician Jay Gordon took an unusual step. Deciding that he needed greater knowledge about nutrition, vitamins, and alternative medicine in order to practice medicine the way he wanted to, Dr. Gordon took a Senior Fellowship in Pediatric Nutrition at Sloan-Kettering Institute in New York City. After his residency at Children's Hospital of Los Angeles, Dr. Gordon joined the teaching attending faculty at UCLA Medical Center and Cedars-Sinai Medical Center.
In addition to treating patients, he has participated in the training of medical students and residents, lectures all over the world, writes books, and wrote a monthly column for "Fit Pregnancy" magazine. He has contributed to "New York Parent," "Parenting" magazine and has been quoted in the L.A. Times, New York Times, The Washington Post, Wall Street Journal, and The London Times. He's appeared on Fox 11 News, ABC's 20/20, and Larry King Live. He has recently appeared on the CBS Evening News, KCRW with Warren Olney, and Bill Maher on HBO.
---