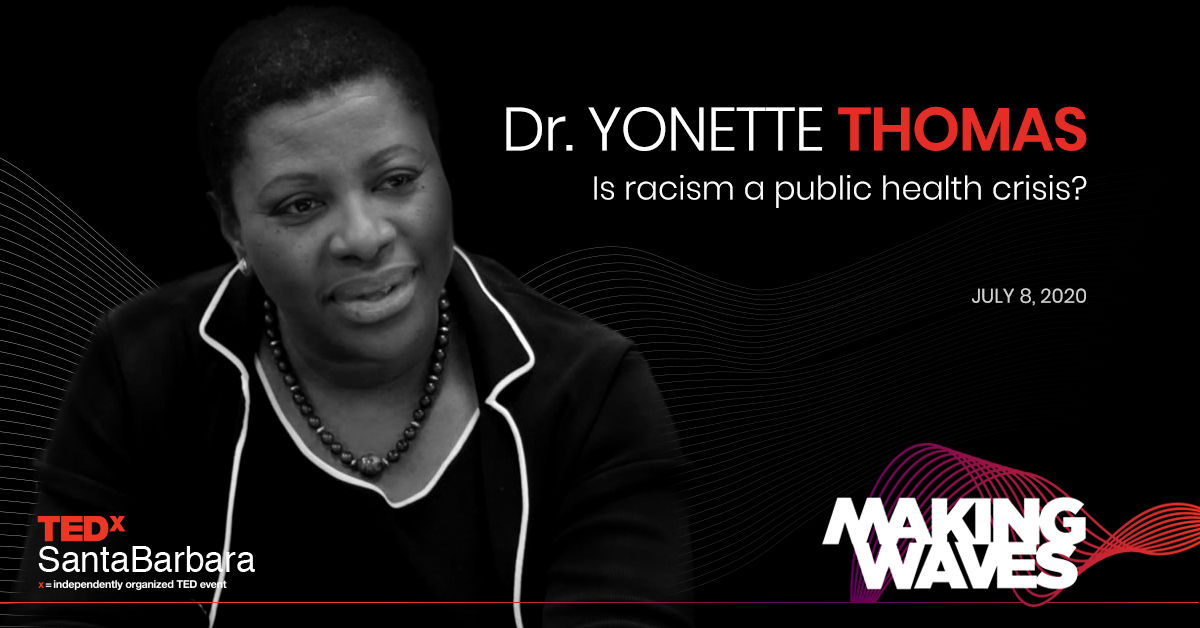 Dr. Yonette Thomas – Is racism a public health crisis?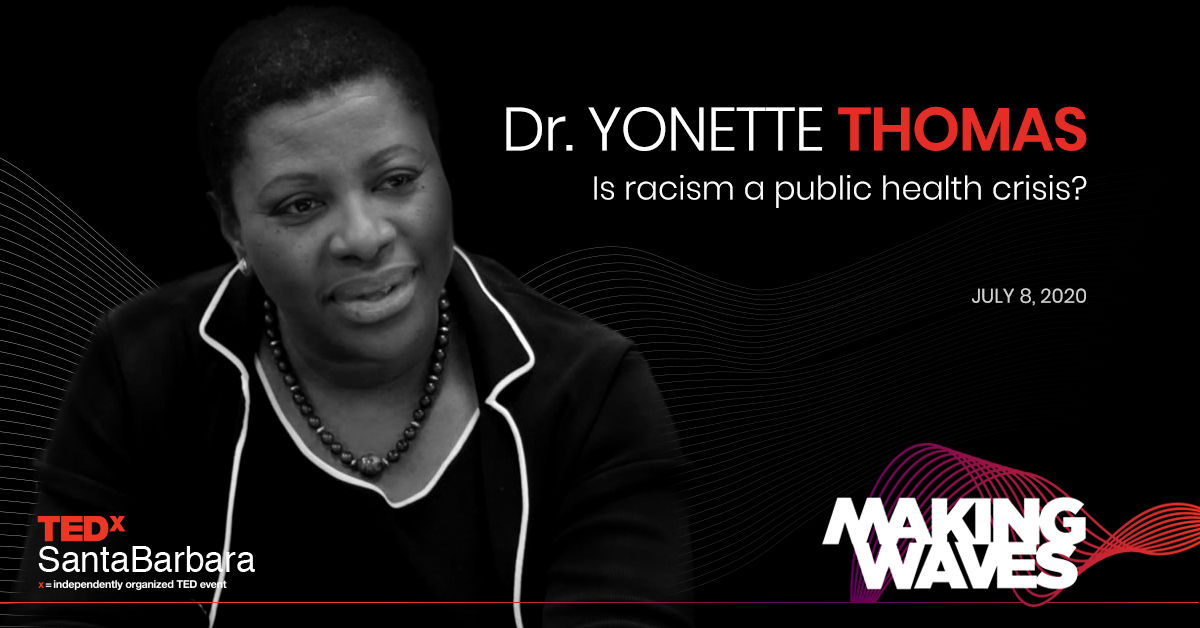 ---
Is racism a public health crisis?
---
Health encompasses mental, social, economic, and educational success and stability - all of which are eroded by structural racism.
If US institutions want to combat racism like the public health issue it is, they need to address not its symptoms, but its causes.
Register for this Talk
July 8, 2020 04:00 PM in Pacific Time (US and Canada)
---
Dr. Thomas serves as Strategic Advisor for Health of Women & Girls to the Women's Economic Imperative and is a founding board member of the International Society for Urban Health.

She served as a science advisor for urban health to the New York Academy of Medicine and is a founding board member and former vice president of the Interdisciplinary Association for Population Health Science (IAPHS).

She formerly served as the Associate Vice President for Research Compliance at Howard University.
---