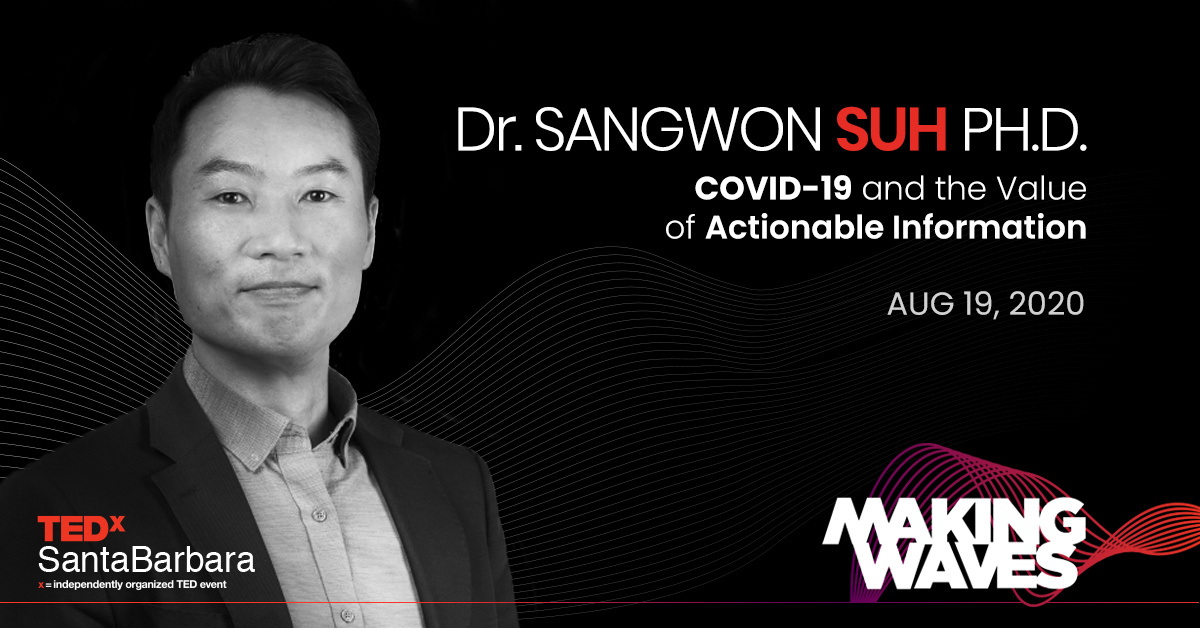 Dr. Sangwon Suh, Ph.D. – COVID-19 and the Value of Actionable Information
---
COVID-19 and the Value of Actionable Information
The importance of metrics and measurement in sustainability science
---
A sustainability scientist draws a parallel between environmental problems and the COVID-19 pandemic, highlighting the importance of rapid testing, tracing, and isolation.
---
Dr. Sangwon Suh is a Professor at the Bren School of Environmental Science and Management, UC Santa Barbara.
His research focuses on the question of metrics and measurement in sustainability science—from environmental performance to greenhouse gas emissions and plastics entering into land and ocean.
He served on the International Resource Panel of the UN Environment and the Intergovernmental Panel on Climate Change.
---