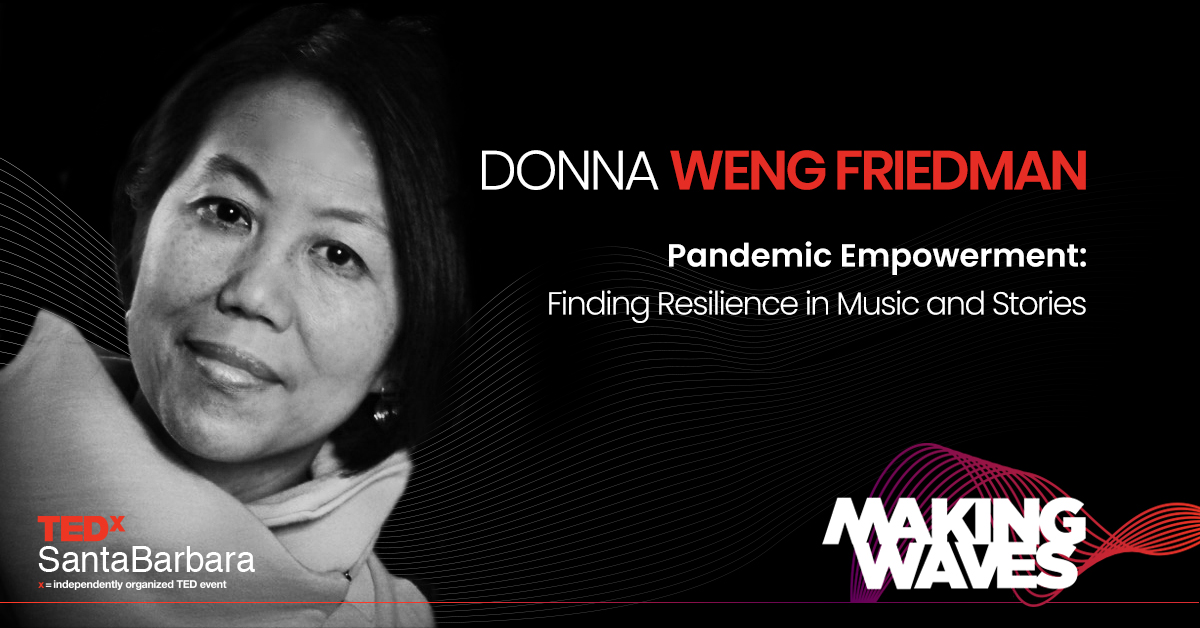 Donna Weng Friedman – Pandemic Empowerment: Finding Resilience in Music and Stories
Pandemic Empowerment: Finding Resilience in Music and Stories
---
It's been a difficult time for all of us. Along with the horrors and uncertainty brought upon us by this pandemic, there has been an increase in assaults against Asians and Asian Americans. Pianist Donna Weng Friedman believes these horrendous behaviors stem from ignorance and fear. So, in collaboration with WQXR, she created Heritage and Harmony, a virtual concert that is both a recognition of the tremendous contributions to the musical canon by classical musicians of Asian descent and a reminder of the need to stand together against mindless intolerance. 
For far too long in modern history, the musical composition was thought to be strictly the province of men. With soprano Allison Charney, she created HER/MUSIC; HER/STORY, a series devoted to correcting the historical record by shining a light on the music and lives of female composers through the ages. On 8/18/2020, HER/MUSIC; HER/STORY celebrated our 19th Amendment on the virtual series Season of Hope, now being featured at the National Women's History Museum.
During our conversation about female composers, Donna mentioned several she wanted to share with this audience.  She encouraged us to listen and then explore these artists. We agree.
Note: Donna graciously allowed us to share these performances.
---
"Nocturne" by Lili Boulanger
Kelly Hall-Tompkins, violin
Donna Weng Friedman, piano
---
"Er ist Gekommen" by Clara Schumann
Allison Charney, soprano
Donna Weng Friedman, piano
---
"Les Sylvains" by Cecile Chaminade
Donna Weng Friedman, piano
Concert Pianist, Educator and Storyteller
---
An award-winning pianist Ms. Weng Friedman enjoys a varied career as a soloist, chamber musician, teacher, curator, and app developer. As a recitalist, she has appeared at Caramoor, Jeu de Paume, France, Symphony Hall in Shanghai, the Flagler Museum, the 92nd St. Y, Carnegie Hall, Weill Recital Hall and Alice Tully Hall, Lincoln Center. She has conducted master classes at the Shanghai and Beijing conservatories and is on the Mannes School of Music faculty. She received a Bachelor of Arts degree from Princeton University, where she was a University Scholar and a Master's of Music Degree from the Juilliard School.
---
On May 1st (2021), the first day of Asian Pacific Heritage Month,  Donna will be releasing an E.P. on Spotify called
Heritage and Harmony: Silver Linings
featuring AAPI/BIPOC musicians and composers.